Wests Tigers are excited to feature on one of the biggest days on the rugby league calendar when they face Manly-Warringah Sea Eagles on Anzac Day.
Sunday's clash at Bankwest Stadium will be the first time Wests Tigers have played on Anzac Day since 2004.
With Western Suburbs Magpies playing in the Knock-On Effect NSW Cup as the curtain-raiser before the Anzac Day formalities, make sure you arrive early to Bankwest Stadium so you don't miss the action.
MATCH DETAILS
Date — Sunday, 25th April, 2021
Time — 1:45pm AEST
Venue — Bankwest Stadium
Match: Wests Tigers v Sea Eagles
Round 7 -
home Team
Wests Tigers
14th Position
away Team
Sea Eagles
11th Position
Venue: CommBank Stadium, Sydney
EVENT DETAILS
11:10am — Gates Open at Bankwest Stadium
11:20am — KOE NSW Cup, Western Suburbs vs. Blacktown-Workers
1:30pm — Anzac Day ceremony commences
1:45pm — NRL, Wests Tigers vs. Manly-Warringah Sea Eagles
​
TICKETS AND MEMBERSHIP
The Membership Marquee will be located at Gate B to purchase Membership or for any Membership enquiries.
General Admission Members need to redeem a ticket for this game as General Admission Member cards will not scan. For more information on what is required for your specific Membership to access this game please click HERE.
Member beanies and scarves will be available for purchase for $25 from the Membership marquee and from merchandise outlets.
Looking to become a Member? Please call our Membership Team on 8741 3300, visit the Membership team at the game or click HERE!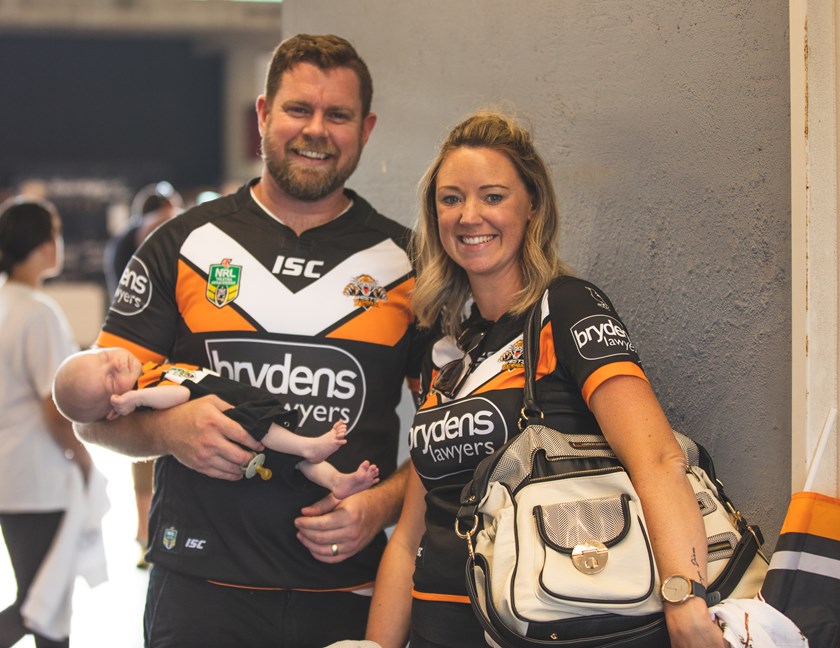 WHAT'S ON AT THE GAME
Wests Tigers Supporter Bar
Members and fans will be treated to a special Wests Tigers-themed bar at Bankwest Stadium. You won't miss any of the action with TV screens showing all the live action, as well as previous Wests Tigers games before the game. There will be new beer available, including craft beer on tap and a wider selection of canned beers.
The Supporter Bar is at Aisle 120 which is located at the Northern end of the venue.
Food Village
Get ready for kickoff with all the atmosphere from the Food Village, with furniture and a DJ bringing plenty of energy for Members and fans to enjoy.
Pick up the best game day food has to offer with Philly cheese steaks, chips-on-a-stick, Souvlaki King, hot donuts, coffees and soft serve ice cream all avaiilable!
Stadium Two-Up
Be in the crowd at Bankwest Stadium to be in the chance to participate in the half time game of Two-Up on field.
Coke Sing to Win
Warm up your vocal cords and get ready to sing for your chance to win with our Coke Sing to Win at Bankwest Stadium.
Fun for the kids
Junior Wests Tigers Members and fans will have the opportunity to get a photo with the Wests Tigers Mascots, as well as getting their face painted at the game.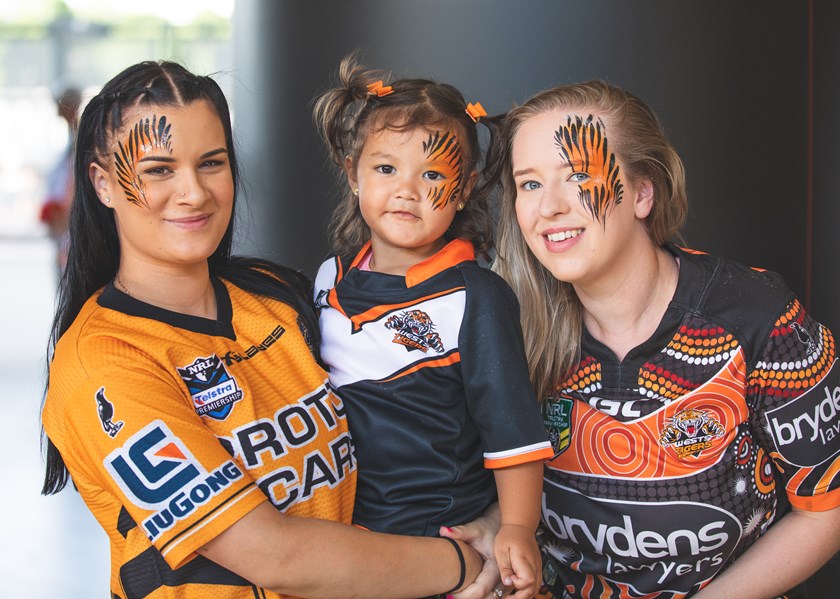 Support Legacy
Keep an eye out for the team from Legacy, who will be distributing rosemary around the stadium throughout the day. Legacy will also be collecting donation with the funds supporting the families of veterans who gave their lives or health serving our country.
Born out of the trenches of WWI with a promise a solider made to his dying mate to look after the missus and kids. Today Legacy supports 48,000 widows/ers and 1,800 children and dependants with a disability across Australia. Ensuring they are never alone after the loss or serious injury of their loved one, before or after their service. Legacy, supporting veterans' families since 1923. For more information visit the Legacy website. 
Show Your Stripes
Don't forget to bring your Wests Tigers Members scarf to the game on Sunday with the club continuing the Show Your Stripes campaign in 2021. As kickoff approaches, Members and fans will stand together with scarfs above their heads to support the players as they take to the field. You can still participate even if you can't make the game by posting a photo on social media using #ShowYourStripes to make it onto our big screen at the game.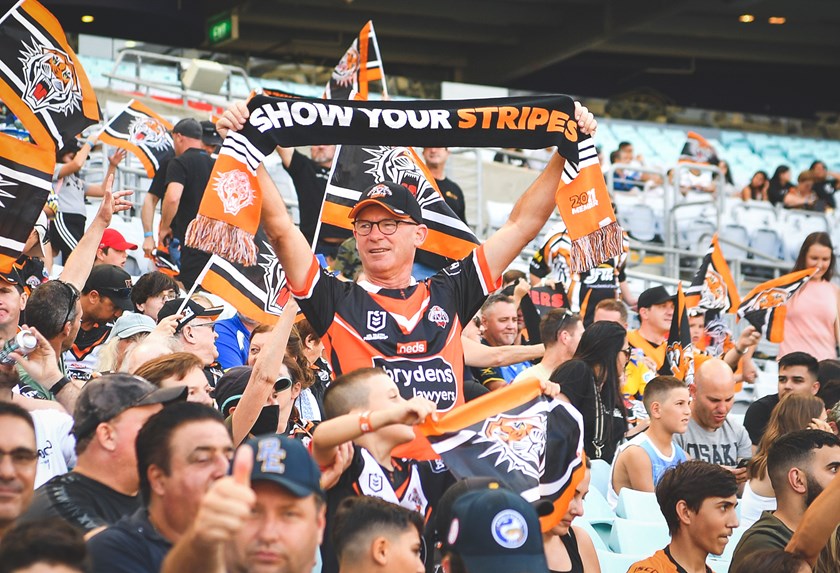 WESTS TIGERS MERCHANDISE
Members and fan will have the chance to pick-up all the 2021 official merchandise at Bankwest Stadium.
Members and fans can also grab all the latest gear at the official online store.
MATCH DAY TRAVEL INFORMATION
Footy fans are encouraged to plan their trip and consider all the available travel options ahead of time.
Parking is available for just $5 on Bankwest Stadium game days in the Justice Precinct or Parramatta Station car parks during the month of April.
When catching public transport, plan ahead and allow extra time. Trains run regularly to Parramatta Station which is a 15 minute walk from the stadium. Buses also run regularly to the interchange at Parramatta Station and some services make stops outside the stadium on O'Connell St.