You have skipped the navigation, tab for page content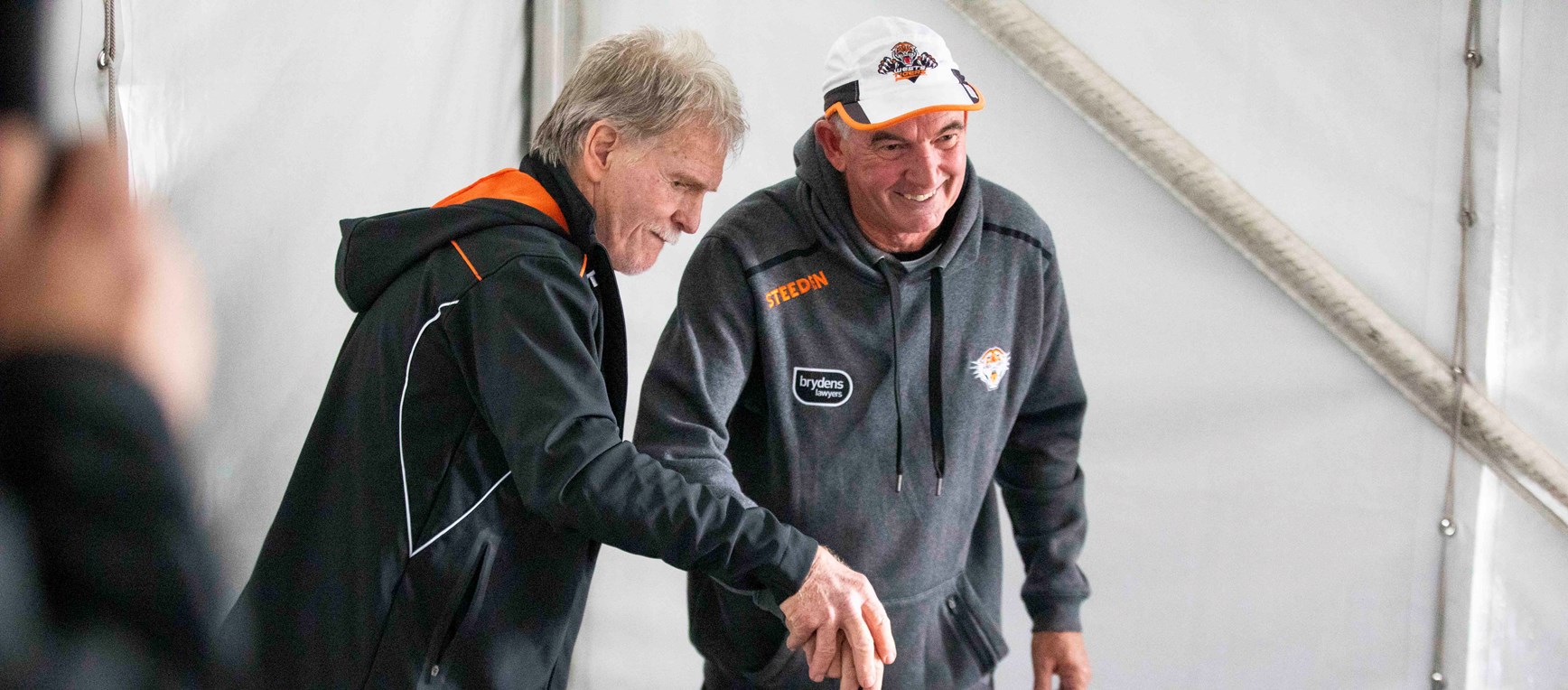 80 combined years in rugby league!
Wests Tigers paid tribute to two fantastic servants of the club with a surprise morning tea during the week. Trainers Ronnie Palmer (celebrating 50 years in rugby league) and Paul Tape (celebrating 30 years with Balmain and Wests Tigers) have worked tirelessly for Wests Tigers, with the club paying tribute to the duo in front of their family and friends.

Wests Tigers respect and honour the Traditional Custodians of the land and pay our respects to their Elders past, present and future. We acknowledge the stories, traditions and living cultures of Aboriginal and Torres Strait Islander peoples on the lands we meet, gather and play on.