Magic Round is back in 2021 with all 16 teams to feature across eight games at Suncorp Stadium this weekend!
Wests Tigers will face Newcastle in the first game of Round 10 as they look to make it a perfect two wins from two games against the Knights this season.
MATCH DETAILS
Date — Friday, 15th May, 2021
Time — 6:00pm AEST
Venue — Suncorp Stadium, Brisbane
Match: Wests Tigers v Knights
Round 10 -
Venue: Suncorp Stadium, Brisbane
EVENT DETAILS
4:00pm — Precinct opens outside Suncorp Stadium
4:30pm — Gates open at Suncorp Stadium
6:00pm — NRL, Wests Tigers vs. Newcastle Knights 
8:05pm — NRL, Manly Warringah Sea Eagles vs. Brisbane Broncos
TICKETS AND MEMBERSHIP
NRL Magic Round Brisbane is the one time where you and you mates can experience all the footy your heart desires.
Secure your 3-day pass to witness every single team, the league's biggest players, all in one place, just for one weekend. Single day tickets are also available. 
Looking to become a Wests Tigers Member? Please call our Membership Team on 8741 3300, visit the Membership team at the game or click HERE! 
WHAT'S ON AT THE GAME
Show Your Stripes
Although we're playing in Brisbane in Round 10, don't forget to bring your Wests Tigers Members scarf to the game on Friday night to show your stripes. As kickoff approaches, Members and fans will stand together with scarfs above their heads to support the players as they take to the field.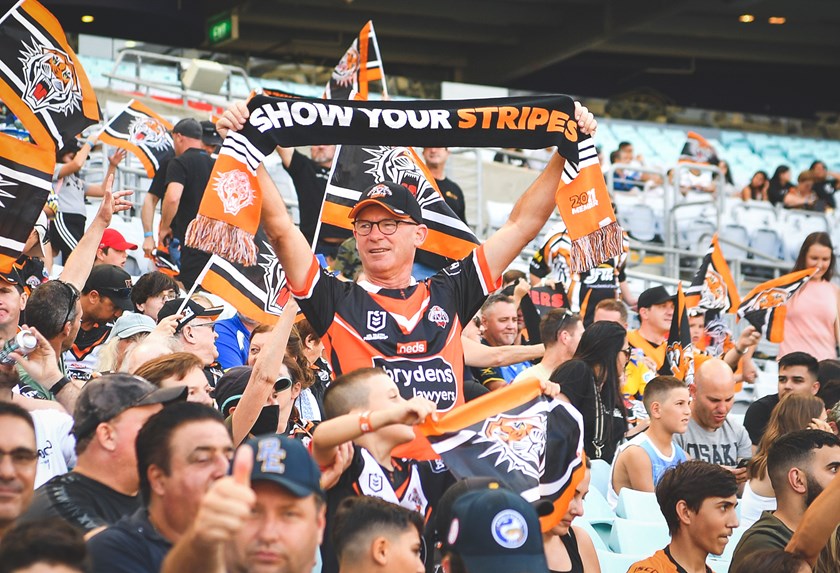 Live entertainment from Telstra Stage
Sneaky Sound System will perform live at half-time (6:45pm) at Wests Tigers' clash against the Knights and will return a half-time in the later game on Friday nights (8:50pm).
The Stafford Brothers will perform on Saturday (3:45pm, 6:10pm and 8:30pm), while Busby Marou will feature on Sunday (2:35pm, 4:50pm and 7:10pm). *Set times subject to change
What to do in Brisbane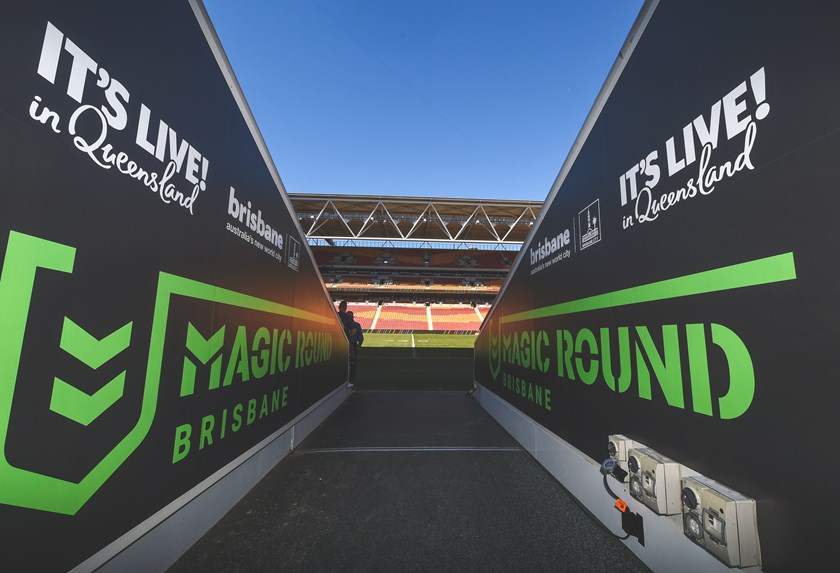 CHARITY PARTNER
Wests Tigers are pleased to have Feel the Magic as the charity partner for our Round 10 clash against the Newcastle Knights art Magic Round.
Feel the Magic are dedicated to providing grief education for kids grieving the death of a parent or sibling.
Fell the Magic's aim is to create a world where grieving kids and their families feel supported, empowered and can begin to move forward with their lives. The programs include a series of face-to-face and virtual camps, as well as our online Grief Resource Hub. 
If your family, or a family you know, has been affected by the death of a family member, Feel the Magic can help.

WESTS TIGERS MERCHANDISE
Members and fans will have the chance to pick-up all the 2021 official merchandise at the Suncorp Stadium precinct and inside the venue on Friday night.
Members and fans can also grab all the latest gear at the official online store.