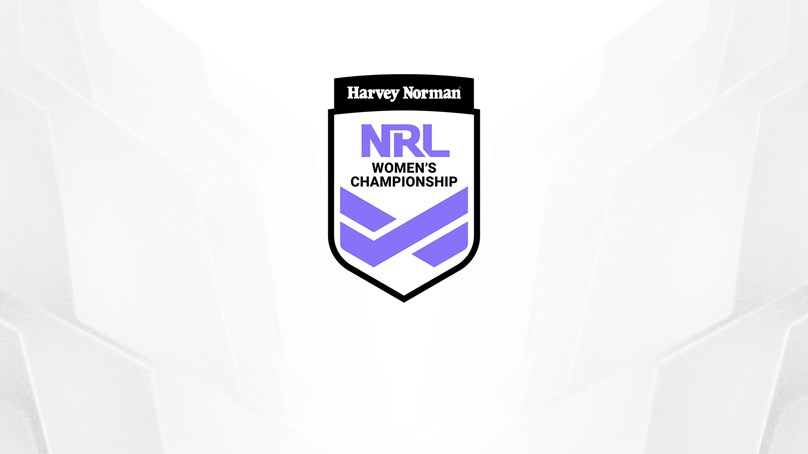 Follow NRL.com's live coverage for Day 2 of the Harvey Norman National Championships from Moreton Daily Stadium, Redcliffe. 
Refresh this page after each match for a rundown of how the game played out.
Day 2 (Friday, May 21)
Opens (20 min game)
Match: First Nation's Gems v ADF Women
Round 2 -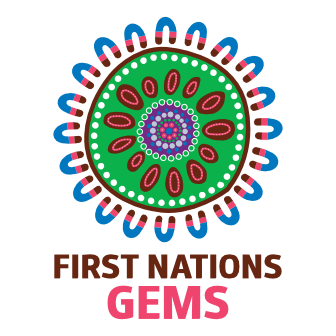 Home Team
First Nation's Gems
Venue: Moreton Daily Stadium, Redcliffe
The First Nation Gems kept their unbeaten streak alive with a hard-fought 4-0 victory over the Australian Defence Force to start day two in Redcliffe.
An amazing individual effort from Gems centre Robyn Draper, who showed some classy footwork to break the deadlock, proved the difference in an entertaining game. 
Gems forward Janaya Trapman was equally as impressive with some strong carries. 
The ADF had two chances to strike back before the siren but failed to deliver the final pass close to the line.
Match: First Nation's Gems v Western Australia
Round 2 -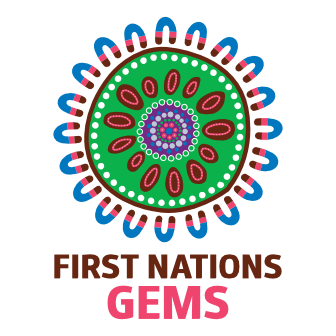 Home Team
First Nation's Gems
Away Team
Western Australia
Venue: Moreton Daily Stadium, Redcliffe
Western Australia has continued their strong start to the Championships to end the Gems' three-game winning streak with a 4-0 win.
In another tight contest to start the day, both sides had their opportunities in attack before WA back-rower Melissa Thomas split the Gems defence in the 10th minute.
Match: South Australia v Western Australia
Round 2 -
Home Team
South Australia
Away Team
Western Australia
Venue: Moreton Daily Stadium, Redcliffe
A strong performance from WA centre Ariana Hira has helped the state to their third win of the tournament with a 16-0 triumph over South Australia.
Hira crossed for a double and helped set up another two as the right edge proved too strong against a gallant SA side who will back up against Victoria in the fourth game of the day.
Match: South Australia v Victoria
Round 2 -
Home Team
South Australia
Venue: Moreton Daily Stadium, Redcliffe
Victoria opened their account at the Championships with a 22-0 win over South Australia.
AFLW convert Brooke Walker starred for the Victorian side with a weaving effort to the line before slotting three goals.
Match: Northern Territory v Victoria
Round 2 -
Home Team
Northern Territory
Venue: Moreton Daily Stadium, Redcliffe
Victoria made it two from two on day two of the Championships with a grinding 4-0 win over Northern Territory.
Victorian five-eighth Brooke Walker was in the thick of the action again to help send lock Pamela Bowden O'Leary over the line to break the deadlock.
Under 19s (2 x 20min halves)
Match: QLD Sapphires v Victoria
Round 2 -
Venue: Moreton Daily Stadium, Redcliffe
Sapphires hooker Destiny Brill starred as the Queensland outfit made it two from two for the tournament with a 24-0 win over an inexperienced Victorian side. 
Brill scored the opening try of the day before setting up Tiamo Williams for the side's second. 
Williams grabbed a double to finish the side's win ahead of their showdown with NSW City on Saturday.
Match: NSW City v Western Australia
Round 2 -
Away Team
Western Australia
Venue: Moreton Daily Stadium, Redcliffe
NSW City continued their successful start to the tournament with a 48-0 win over Western Australia.
NSW City, made up predominantly of players in the dominant Tarsha Gale Cup, faced an inexperienced WA side who fought bravely in the first half.
Early tries to Leilani Wilson, Fatafehi Hanisi and Zoe Cass set the tone early before City ran in a further six tries in the second period. 
Match: QLD Rubys v Northern Territory
Round 2 -
Away Team
Northern Territory
Venue: Moreton Daily Stadium, Redcliffe
The Queensland Rubys remain unbeaten in the tournament following a 32-6 win over Northern Territory.
The Rubys led 6-0 early before a barnstorming effort from Ciara Aigea got NT on the board, much to the excitement of her teammates.
NT went close to scoring again before fulltime but were brought to the ground despite a long-range effort. 
Match: NSW Country v South Australia
Round 2 -
Away Team
South Australia
Venue: Moreton Daily Stadium, Redcliffe
NSW Country cruised to a comfortable 54-0 win over South Australia in the final game of the day in Redcliffe.
South Australia, who are made up of some very inexperienced rugby league players, were gallant in defeat but no match for a NSW Country line-up that will go close to challenging for the title.
A double to Keele Browne led the way in the 10-try win.
Squads - Opens
Australian Defence Force: Lauren Dam, Cassidy Morley, Karri Thomas, Amanda Thomas, Michelle Vocea, Shannon Evans, Brittany Bugden, Ashlee Makim, Ebony Allsopp, Mardi Longford, Alison Dennis, Kirsten Wilson, Kiara Hawkins, Hannah Coel, Brielle Lovekin, Rachel Neil, Amber Baldwin, Chloe Callaghan, Molly Cooper, Paris Sinclair. Coach: Cory Lahz.
First Nations Gems: Stacey Markham, Brittany Constable, Robyn Draper, Nickita Kirby, Kiya Simon, Akira Kelly, Brooke Tongalea, Tazmyne Luschwitz, Kyra Simon, Ataliah Love, Tawana Sullivan Togo, Lacey Hickson, Rikka Lamb, Takiyah Nagas, Naomi Clayton, Nickolle Kirby, Tymekqwa Duckett, Janaya Trapman, Karri Williams, Madyson Tooth. Coach: Jessica Skinner.
Northern Territory: Tashara Cahill-Davern, Tiarna Hansen, Shari Togo, Kagui (Debbie) Gimini, Genna Stiles, Jordan Ah Sam, Calista Boyd, Ruti Faatoafe, Brittany Kassman, Melody Wehipeihana, Jade Jones-Cubillo, Bianca Stokes, Bianca Scrymgour-Napatali, Alysia Bader, Yasmin Isaac, Ivana Schober, Tedisha  Bush, Sarah O'Connor, Michaella Roberts, Joanna Faatoafe. Coach: Leon Cleal
South Australia: Cassie Ormsby, Tessa Wesson, Alicia Pienaar, Milli Gentle, Samantha Wayland, Zahn Anthony, Lauren Kildare, Tashara Wilson, Sophie Mclure, Laura Helbig, Kate Hinds, Tori Johns, Courtney Plowman, Hayley Hill, Georgia Dimasi, Kate McAuliffe, Djkeera O'Brien, Adele Cooper, Schehera Broderick, Keiren O'Dell. Coach: Max Bourke.
Victoria: Maeghan Ridder, Chloe Moyse, Beauty Mauafu – Autalaga, Georgina Uti, Heaven-Leigh Dakartis, Brooke Walker, Fa'atulia Pula, Shahana Te Tomo, Georgina Moana, Shaquille - Rashal Kaleopa Faiva, Jean-Shannel Robati, Jayne Kareroa, Pamela Bowden O' Leary, Maleyna Hunapo, Nikita Gentle, Tiana Kani, Viena Seumanufagai, T'keyah Leong-Thompson, Leeanne Tuai, Tasheena Toamau. Coach: Arana Tapea.
Western Australia: Elle Warren, Tiarne Barnett, Ariana Hira, Rheanna Quan, Mariah Bell, Juraea Turner, Kailey Thompson, Claudia Foster, Mahinarangi Clair, Chanelle Edwards, Te Rauhina Wall, Melissa Thomas, Anneka Stephens, Michaela Turner-Wallace, Cherysh Leaf, Sera Ravatudei, Tessah Roache, Xanthe Gray, Heather Matoe, Tui Cope. Coach: Brad Costello.
Squads - Under 19s
NSW City: Andie Robinson, Maddie Binding, Jessica Whelan, Luisa Yaranamua, Zali Hopkins, Fatafehi Hanisi, Rueben Cherrington, Losalio Sita Payne, Ryshe Faamausili, Tegan Dymock, Anneka Wilson, Leilani Wilson, Jessica Kennedy, Ebony Prior, Iesha Duckett, Ruby-Jean Kennard, Cassey Tohi-Hiku, Hope Tevaga, Folau Vaki, Zoe Cass. Coach: Kate Mullaly.
NSW Country: Teagan Berry, Charlize Lloyd-Phillips, Keele Browne, Jordyn Preston, Alyssa Shoulders, Keeley Kopara, Matilda Jones, Kyhamoana Tevi-Fuimaono, Taneka Todhunter, Rose Lina Tau, Bree Chester, Chantel Tugaga, Ula-Mari Time-Cribb, Sophie Clancy, Lily Baker, Tabua Tuinakauvadra, Tayla Montgomery, Tylah Vallance, Ruby Smith, Tiana Kore. Coach: Alicia-Kate Hawke.
Queensland Rubys: Liantre Simon-Anderson, April Ngatupuna, Chelsea Campbell, Clarissa Baira, Courtney-Lee Nolan, Georgina Tuitaalili, Indee Brown, Jazmon Tupou-Witchman, Jetaya Faifua, Jordii Mahendrarajah, Jayda Lole, Layne Northey, Sara Sautia, Sierra Maple, Skye Girard, Maddison Riedy-Brown, Tiana Raftstrand-Smith, Traevonnah Fisher, Tyesha Mikaio, Zoe Cook. Coach: Roy Leoni.
Queensland Sapphires: Emmogen Taumafai, Baylee Davies, Courtney Tamati, Destiny Brill, Ebony Laing, Emmanita Paki, Faith Tutauha, Fiona Jahnke, Hannah Larsson, Hannah Sorensen, India MacPhee, Jada Ferguson, Jayda Lofipo, Jasmine Peters, Keilee Joseph, Makenzie Weale, Nakita Sao, Oshanis Whakatau, Sera Koroi, Tiamo Williams. Coach: Gavin Lloyd.
Northern Territory: Shanoah Leedie, Rias Alviani, Kiera Kurnoth, Nanise Vakacavu, Ashlee Gilder, Kiana Toy, Talia Corrie, Ciara Aigea, Letoya McCoy, Rease Casey, Tylah Kingdon, Michala Shaw, Ellisa Niki, Erica Kurnoth, Cheyenne Frickmann, Taylah Rogers, Brooklyn Johnston, Toya Norris, Eve Genders, Jacquiline Manirakiza. Coach: Megan Clohesy.
South Australia: Ella Christie, Isabella Carroll, Tahlia North, Brooke Ridley, Audrey Holt, Kaitlin Chapman, Grace Bridge, Pamelarose Francis, Claire Ferguson, Ann Marie Tehuna Davidson, Siobhan Monaghan, Tyra-Lee Te Huna, Jaimee McCulla, Kavitha Anandasivam, Lauren Nguyen, Teliya Heraraka, Willow-Anne Ralston, Kimberley Craggs, Chloe Buttigieg, Kennedy Harrison-Vahu. Coach: Kelso McEwan.
Victoria: Chantelle Latu, Liupapa Tuuaga, Valerie Ioane, Melanie Moapati, Phoenix Mahakitau-Daniel, Mena Layfield, Monica Moore, Xysian Pakota, Heavenly Kidwell, Tersia Lemuaga-Nafatali, Sarah Gialanze, Grace Tuivaiti, Jule Tanuvasa, Halle Braybon, Summah Mauafa-Autalaga, Claudia Ghunaim, Savona Talau-Burgess, Ariana Matue, Jamaica Koka-Sonsene. Coach: Ali Tuai
Western Australia: Alesha Foster, Gabrielle Canicosa, Charmondelae Whaanga, Emysen Robinson, Dion Morgan, Tiana Graham, Nina Rutene, Adalaide Faamausili Fala, Ariana Ruru-Hinaki, Ngaroria McLeod-Cassidy, Nicole  Ledington, Kyarn Paekau, Brianna Young, Hineriu Thompson, Georgia Midson, Aliyah Grey, Nikita Maki, Santana Glassie, Tehani Tairea, Naomi Kamizona-Heke. Coach: Daniel Manning.