Wests Tigers will host St George Illawarra Dragons at Bankwest on Friday night as the club celebrates and recognises Indigenous Round.
NRL Indigenous Round aims to highlight significant social issues affecting Aboriginal and Torres Strait Islander people. It is also an opportunity for the game to cement our commitment to the Indigenous community and celebrate the unique relationship between Aboriginal and Torres Strait Islander peoples and rugby league.
There will be plenty of excitement on and off the field as Wests Tigers aim to make it a perfect two wins from two games against the Dragons in 2021.
Fans are encouraged to arrive early to Bankwest Stadium to see the Wests Tigers Women's Premiership team in action against the South Sydney Rabbitohs ahead of the NRL clash. 
MATCH DETAILS
Date — Friday, 28th May, 2021
Time — 7:55pm AEST
Venue — Bankwest Stadium
Match Day Partner — Awabakal 
Match: Wests Tigers v Dragons
Round 12 -
Venue: Bankwest Stadium, Sydney
EVENT DETAILS
5:30pm — Gates Open at Bankwest Stadium
5:45pm — NSW Women's Premiership, Wests Tigers vs. South Sydney Rabbitohs
7:55pm — NRL, Wests Tigers vs. St George Illawarra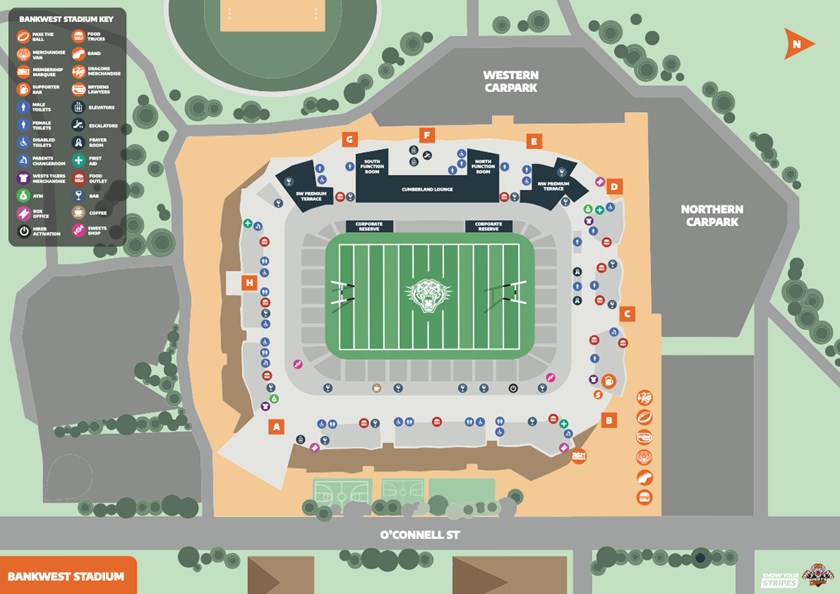 TICKETS AND MEMBERSHIP
General Game Day Enquiries
Membership Marquee will be located at the Gate B entrance to purchase Membership or for any Membership enquiries.
All Members with this game included in their Membership package will be able to scan their Member card for this game. For more information on what is required for your specific Membership to access this game please click HERE.
Member beanies and scarves will be available for $25 each or 2 for $40 from the Membership marquee.
Looking to become a Member? Please call our Membership Team on 8741 3300, visit the Membership team at the game or click HERE!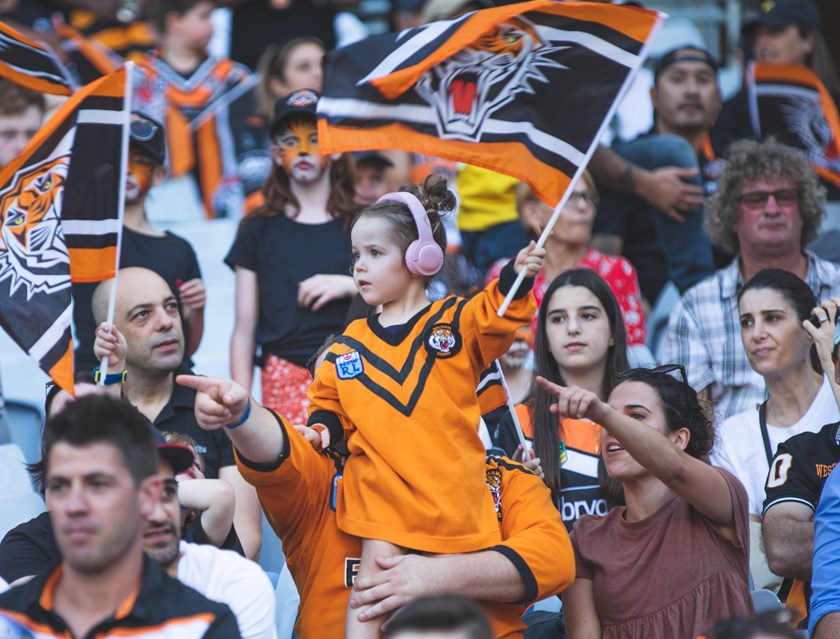 WHAT'S ON AT THE GAME
Show Your Stripes
Don't forget to bring your Wests Tigers Members scarf to the game on Friday with the club continuing the Show Your Stripes campaign in 2021. As kickoff approaches, Members and fans will stand together with scarfs above their heads to support the players as they take to the field. Get your photo taken with the #ShowYourStripes letter lights inside Gate B. You can still participate even if you can't make the game by posting a photo on social media using #ShowYourStripes to make it onto our big screen at the game.
Halftime Action
One member of the crowd with have the chance to race the LED to win a great prize at halftime, thanks to Brydens Lawyers. 
During the break, there will be a showcase of the Indigenous Games from the NRL Youth Summit students.
Family Zone
There will be plenty of activities for the kids on Friday with a Wests Tigers pass the ball activation on offer for free.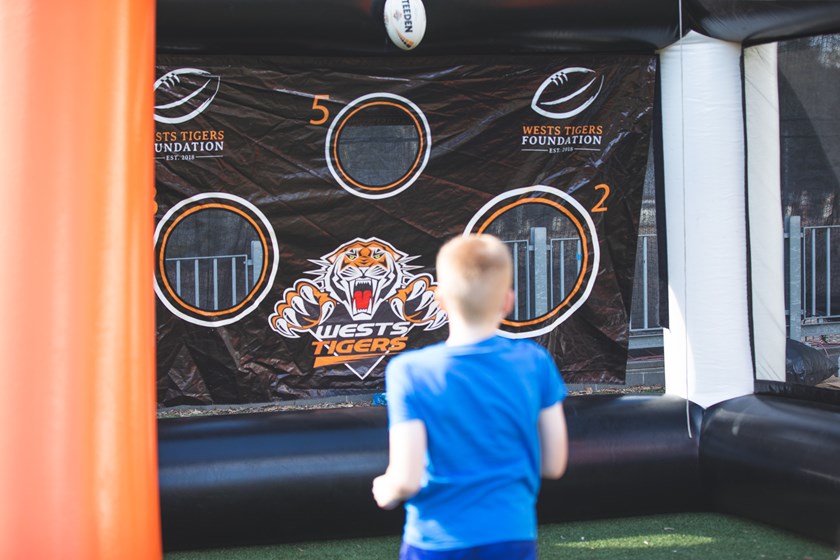 Food Vans
There will be a great selection of food trucks in the Bankwest Stadium precinct on Friday night:
Sydney Ice-cream — slushies, soft serve, coffee
Mr Shish — burgers, shish plates, wraps, hot chips and drinks
Emmys Gozleme — sweet and savory gozleme and drinks
WESTS TIGERS MERCHANDISE
Members and fan will have the chance to pick-up all the 2021 official merchandise at Bankwest Stadium.
The Merchandise Van will be located on the precinct outside gate B with the Merchandise outlet located internally between gates B and C
Members and fans can also grab all the latest gear at the official online store.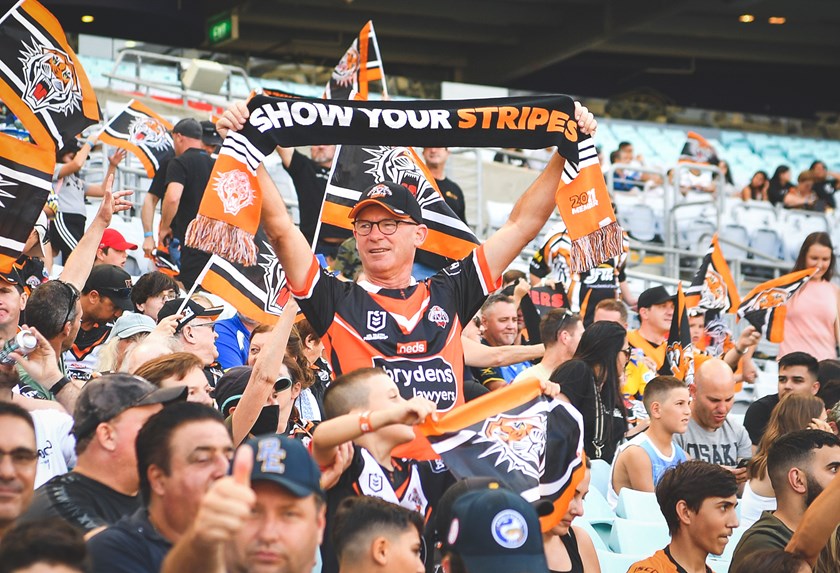 IN THE COMMUNITY
Charity Partner
Wests Tigers are pleased to have KARI Foundation as the official charity partner for the club's Indigenous Round clash against the Dragons.  KARI Foundation provides an innovative approach to showcasing Aboriginal excellence, culture and community achievement. KARI celebrate Aboriginal excellence by building corporate partnerships and nurturing the connection between governments and corporates to Aboriginal Australia. KARI strives to offer a continuum of award-winning services. The ultimate goal is to alleviate disadvantage in Aboriginal communities and promote restoration and preservation in Aboriginal families.
50-50 Raffle
Be part of the excitement! Make sure you get your tickets in the 50-50 Charity Raffle on game day or get in early and purchase online. The raffle will be drawn after half time and funds raised with support the KARI Foundation.
WestConnex Quiet Room
ASPECT is one of the largest service providers for people on the autism spectrum. Wests Tigers and Autism Spectrum Australia have partnered together for over four years, delivering a number community initiatives including the WestConnex Quiet room. The Quiet Room is a controlled space at our Wests Tigers home matches for families who have a child experiencing autism and for the family to attend a rugby league match.
Boots for Brighter Future
The purpose of the Boots for Brighter Future campaign is to raise awareness and to support the prevention of Aboriginal and Torres Strait Islander, Youth Suicide and its related causes in Australia. Suicide is a tragedy that transcends age, gender and race, however For Aboriginal and Torres Strait Islander people, the suicide rate is at least 2.5 times the national average. Among Aboriginal children aged 14 years and less, suicide is the second leading cause of death. These children are eight times more likely to die by suicide than their non-Aboriginal peers.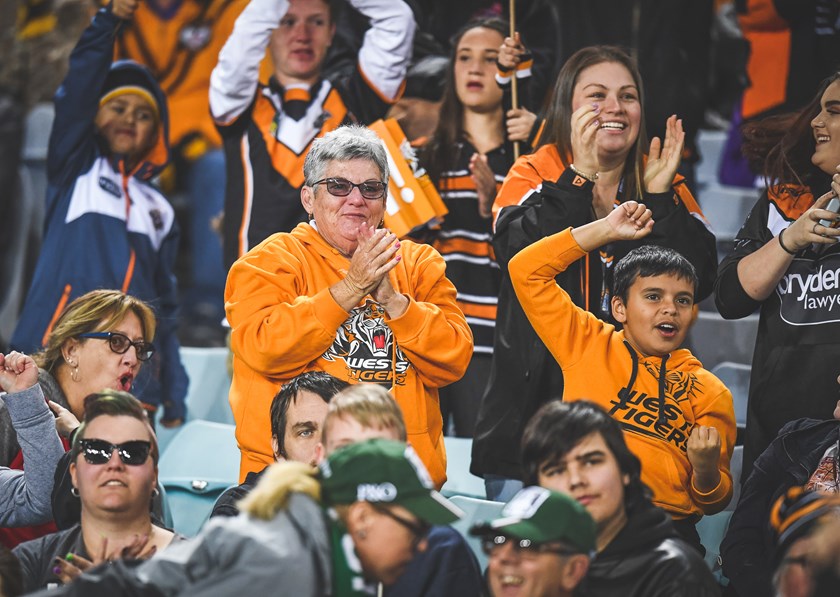 MATCH DAY TRAVEL INFORMATION
Fans are encouraged to plan their trip and consider all the available travel options ahead of time. Drive with your group and use the nearby car parks in Parramatta CBD within walking distance of Bankwest Stadium. Allow extra travel time as traffic will be heavy during Friday evening peak. 
When catching public transport, plan ahead and allow extra time. Trains run regularly to Parramatta Station which is a 15-minute walk from the stadium. Buses also run regularly to the interchange at Parramatta Station and some services make stops outside the stadium on O'Connell St. It's strongly recommended to wear a face mask when travelling on services. 
Roads around the stadium may close at the end of the game to allow crowds to safely leave the precinct so be patient and follow the directions of traffic controllers and Police. If you're travelling home by taxi or ride share choose a pick up location away from the stadium. Keep in mind if you're catching buses home after the game that buses will use different stops nearby if road closures are in place so check signs at stops.
Click here for more travel information.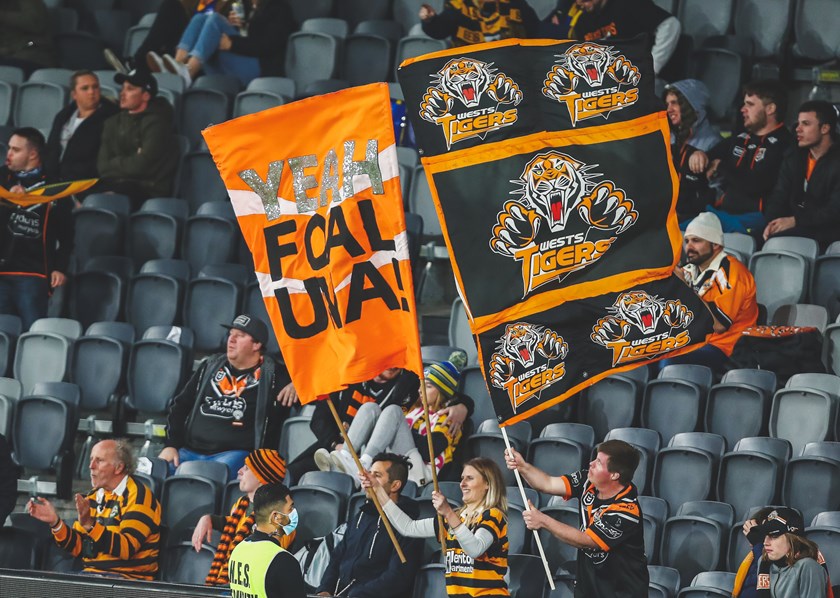 LATEST COVID UPDATE
If you are a resident of, or have visited, a NSW Health identified 'hot-spot' or affected area, you will not be permitted to attend events at the Stadium at this time. Please refer to here for the most up-to-date information and here for the latest interstate concerns notice.
A new Public Health Order has been issued by NSW Health requiring persons who have been in Victoria on or after 4:00pm on Thursday, 27th May to self-isolate for 14 days. For more information, click here.