Wests Tigers are pleased to announce that Major Partner Brydens Lawyers have extended its partnership with the club for a further three seasons.
The new, record-breaking agreement will see Brydens Lawyers feature as the club's Major Partner until at least the end of the 2024 NRL season — making them the longest serving Major Partner in Wests Tigers history.
As the exclusive law firm and legal services provider of the club, Brydens Lawyers branding will continue to feature on the front and sleeves of the Wests Tigers playing jersey and training apparel while also continuing as the official partner of the club's Academy program.
Brydens Lawyers will also continue to deliver value for Wests Tigers Members and fans via game day activations, competitions and other promotional opportunities to highlight the tangible benefits available for all Wests Tigers supporters.
Brydens Lawyers Principal Lee Hagipantelis said he was delighted to see the firm continue as the Major Partner of Wests Tigers for a further three seasons.
"I could not be more excited with the continuation of the partnership between my firm, Brydens Lawyers, and Wests Tigers, as Major Partner," Hagipantelis said.
"I am particularly proud of the fact that Brydens Lawyers will be the longest-serving Major Partner of Wests Tigers. There is an incredible synergy that exists between our organisations based on shared ideals and a commitment to excellence in what we provide to our respective clients or Members and fans.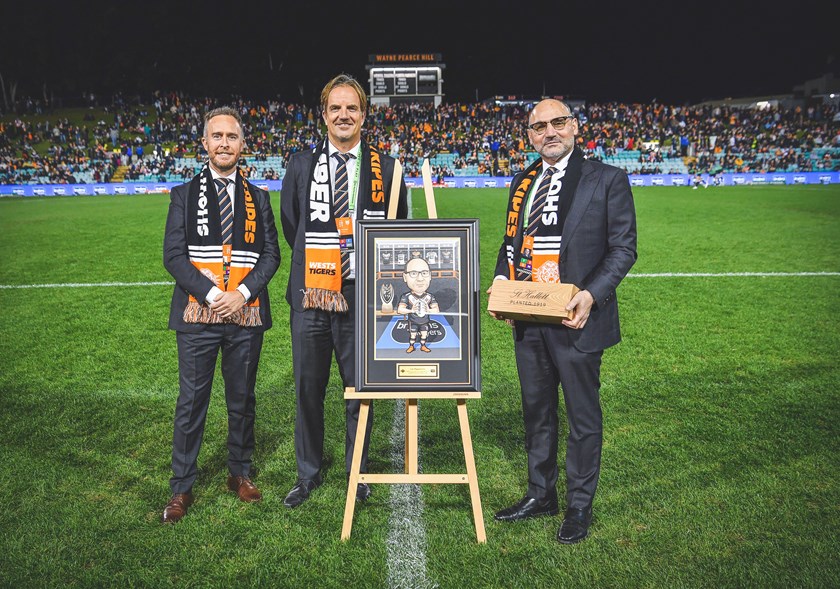 "In the privileged role as Chair of Wests Tigers, I have seen firsthand the incredible work that is undertaken by a talented and dedicated staff — led by CEO Justin Pascoe — and this affirmed my faith and belief that the Wests Tigers brand will continue to grow and succeed.
"This is an organisation that I am proud to partner with, with my personal support of the club just the cherry on top of it all."
Wests Tigers CEO Justin Pascoe thanked Brydens Lawyers and Principal Lee Hagipantelis for their ongoing support of the club.
"On behalf of all at Wests Tigers, I'd like to thank Lee and everyone at Brydens Lawyers for their ongoing support and commitment to this great club," Pascoe said. "I appreciate that all businesses have choices in what is an extremely competitive sports sponsorship market so for Brydens Lawyers to extend their commitment to the club for another three years is truly humbling and something which the entire organisation deeply appreciates.
"Wests Tigers have built a tremendous relationship with Lee, General Manager Vicki Lajch and the entire team at Brydens Lawyers, and this has achieved terrific outcomes for both organisations as a result.
"This partnership has developed into one of the strongest in the NRL and we are certainly focused on ensuring we continue to deliver and meet the objective of Brydens Lawyers in order to continue this relationship for many years to come."