Pulling on a Wests Tigers jersey for the first time was a unique experience for Ken Maumalo, but it just felt right — according to the representative winger himself.
Following an emotional farewell with the Warriors, Maumalo linked up with his new team on Tuesday morning and is excited to make his club debut on Saturday night against the Melbourne Storm.
The powerful winger has signed a two-and-a-half-year deal that will see him feature in Wests Tigers colours until at least the end of the 2023 NRL season.
Since making his first-grade debut in 2015, Maumalo played 106 NRL games for the Warriors as well as 13 international matches.
"It feels different to put this jersey on, but I'm just grateful to be here," Maumalo said in his first interview since joining Wests Tigers.
"I've just arrived and I think I look good in these colours and I'm excited for the change."
It was an emotional farewell for Maumalo when he lined up for his final game for the Warriors on Sunday afternoon.
The representative winger scored a hat-trick to farewell his debut club — making it six tries against Melbourne in 2021.
Funnily enough, Maumalo will the Storm again this weekend after being named for his Wests Tigers debut.  
"It was a different experience. I didn't think I was going to get the chance to play [for the Warriors against Melbourne]," he said.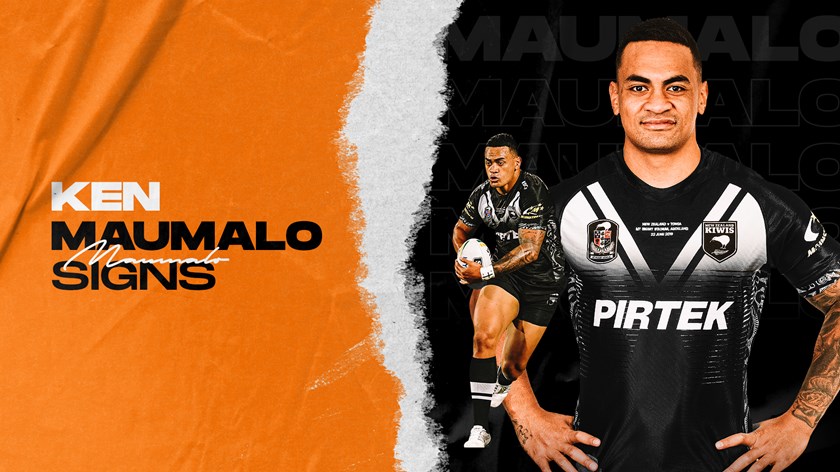 "I shed a few tears after the match in that last moment. I'm not a man that would shed tears in front of the cameras, but everything bottled up at once and it just came out."
Having played under coach Michael Maguire at the representative level, Maumalo is excited to reunite with the New Zealand mentor.
"I've had my experiences with Madge for the Kiwis," the winger said.
"He's played a huge part in me playing for the Kiwis and he's really looked after me.
"When the opportunity came up to join Wests Tigers, I was all for it."
Maumalo is looking forward to playing his part in the rich history of Wests Tigers and is confident the club is heading in the right direction.
After meeting his new teammates, he can't wait to make his club debut.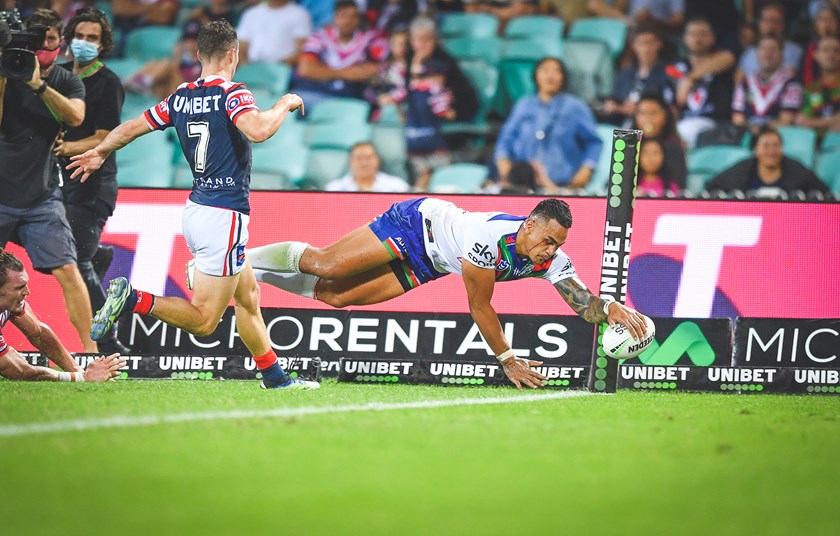 "I want to add my piece to the puzzle. Hopefully I can help with what we want to achieve at the club," he said.
"I believe this club has a rich history and it's on the verge of making good things, and I can't wait to have success with this club.
"I'm looking forward to playing with everyone here. I knew a few of the boys from Samoa camp and I can't wait to rub shoulder with everyone."
Match: Storm v Wests Tigers
Round 15 -
Venue: Sunshine Coast Stadium, Sunshine Coast