Packing your bags and moving away from home is never easy — especially when the destination is nearly 1000km away and far from family and friends.
That was the case when Junior Pauga left Brisbane and moved to Sydney to join Wests Tigers earlier this year.
It was a daunting experience for the talented outside back as he came into a team after the season had already started.
Out of his comfort zone, Pauga went to work and after impressing for Western Suburbs Magpies in reserve grade, he now finds himself in the NRL side — making his first grade debut against Brisbane on Sunday afternoon.
"Coming down to Sydney by myself was pretty scary, but I knew what I had to do. I had to put in the hard work to make my dream come true," Pauga said.
"It's all paid off. I didn't really know anyone in Sydney. It was pretty scary coming down but after meeting all the boys, they were so welcoming, and I feel like I fit right in."
Pauga's rugby league journey hasn't always been smooth sailing, with plenty of bumps along the way.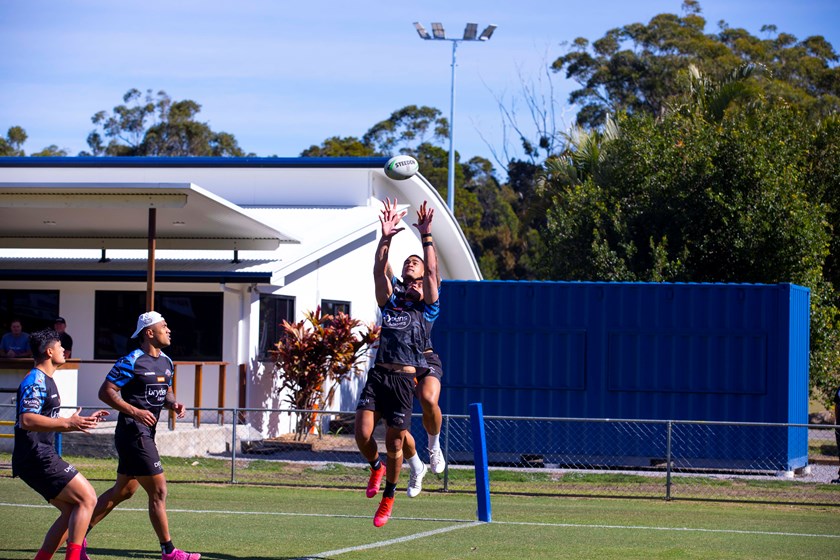 Born in Otahuhu, New Zealand, Pauga first burst onto the scene for the Warriors in the NYC U/20s competition, playing alongside new Wests Tigers recruit Ken Maumalo.
Since joining Wests Tigers, he's reunited his bond with Maumalo — they were even roommates for the side's Round 15 away trip on the Sunshine Coast.
The youngsters career halted, though, when his time came to an end at the Warriors.
"It's been a tough journey over the past three years," he said.
"After leaving the Warriors, I didn't have anything and had to go to Queensland to start all over again."
He went on to feature in an A-Grade winning campaign with the Wynnum Juniors, where he played a big part in the grand final including scoring a scintillating try.
In 2019, he played 14 matches for the Seagulls in the Intrust Super Cup and was the starting winger in the 2019 Grand Final.
But his career hit another bump, not playing in 2020 due to the reserve grade competition's cancellation due to COVID-19.
So when an opportunity arose to join Wests Tigers earlier this season, he grabbed it.
"When this opportunity came up, I had no doubt in my mind that I was going to take it with both hands and I don't ever want to take it for granted," he said.
You can imagine the excited when he found out the news that he was going to make his NRL debut this weekend.
"I was pretty lost for words, but I was pretty excited at the same time," he said.
"I just couldn't believe it — I'm about to make my childhood dream come true.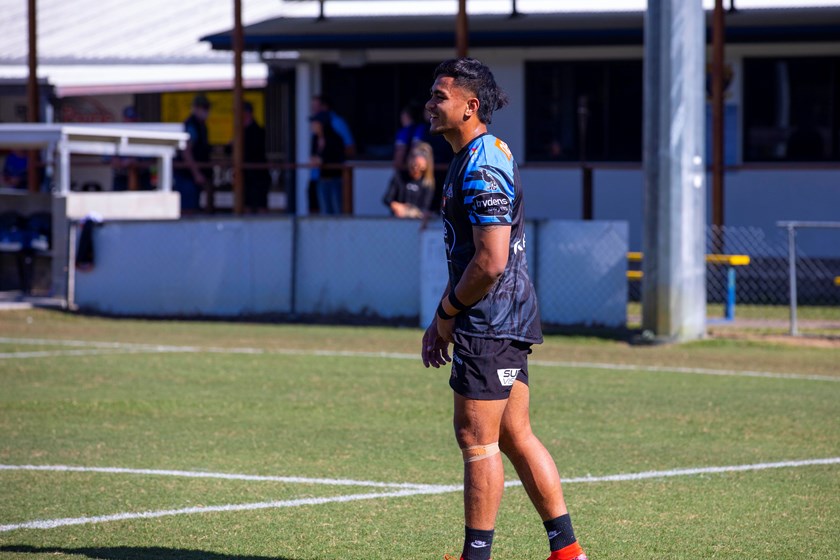 "The first person I called was my little brother — he ran outside and started celebrating.
"I also rang my mum, and she was pretty happy, but she didn't show much — she's always been like that — but I know deep down she's pretty proud."
The occasion will be made even more special with Pauga to debut alongside Tuki Simpkins — his roommate when he first moved to Sydney.
"It was pretty crazy. I looked at him when both our names were called out and we were like 'wow' — we lived together, we talk about footy every day, and now we're getting our debuts together — it's going to be very special," the centre said.
Pauga will also have the opportunity to have family and friends at the match — and he's eager to rip in.
"My mum, nan, sister and my little nephew all live in Brisbane, so it's going to be pretty special going back there," he said.
"I'm looking forward to going out there to do a job for the boys — and hopefully get the two points — and hopefully it's the kickstart of my career."
Match: Broncos v Wests Tigers
Round 18 -
Venue: Suncorp Stadium, Brisbane