Wests Tigers prop Stefano Utoikamanu believes spending a week with the NSW State of Origin squad has made him a better player.
Called into the Blues squad on an extended bench, Utoikamanu had the opportunity to train with the team and prepare for the game ahead of Origin III.
Although he didn't get to make his Origin debut on this occasion, Utoikamanu said reignited a fire in his belly to perform at the highest level.
"I think being in the NSW squad has given me a lot of confidence coming back to club land," Utoikamanu said.
"Being in the NSW team motivates me to be better because I want to be back there. I would love to play in that arena next year."
Utoikamanu learnt a number of valuable lessons while in camp with the Blues, but his biggest takeaway from it was watching how the elite players train and prepare for the big games.
"It was a cool experience. It was great to see how the boys prepare for training — especially the guys who are at the top level and are the best," the prop said.
"It was pretty cool to train with those boys. They train at a different intensity — it's amazing to see — everyone does that little bit extra.
"Everyone was heaps professional, but I thought it was great working with Dale Finucane — he trains the house down — it's like he's playing a game every time he trains. Looking at him train was pretty cool and then watching him go into a game was a good experience."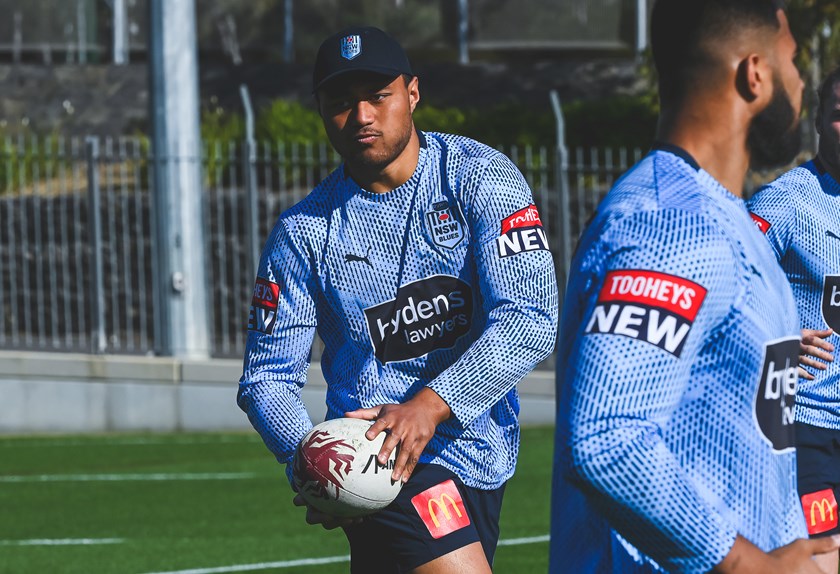 Although he was 20th man for Origin III, Utoikamanu was told to train and prepare as if he was making his Origin debut — just in case he was called upon at the eleventh hour.
"If they asked me to play, I would've been ready to play. You can never expect not to play. I had to train and prepare like I was going to play, so if I was going to play, I would've been prepared to play," Utoikamanu said.
"That's going to help me in my career.  If you train like you're ready to play, you won't get shocked when they tell you that you're going to play."
With Wests Tigers having the bye ahead of the final Origin game, Utoikamanu was preparing for a week off with his family — before his phone lit up with Blues coach Brad Fittler's name.
"I was feeding my son and then [Fittler] said that they need me to come into camp. I was pretty shocked — I was actually still shocked when I got to camp," Utoikamanu laughed.
"The phone call didn't go for too long. I was pretty shocked when he called me. I thought he was just calling me to ask how I was going and all that, because I grew up being coached by him in the NSW teams."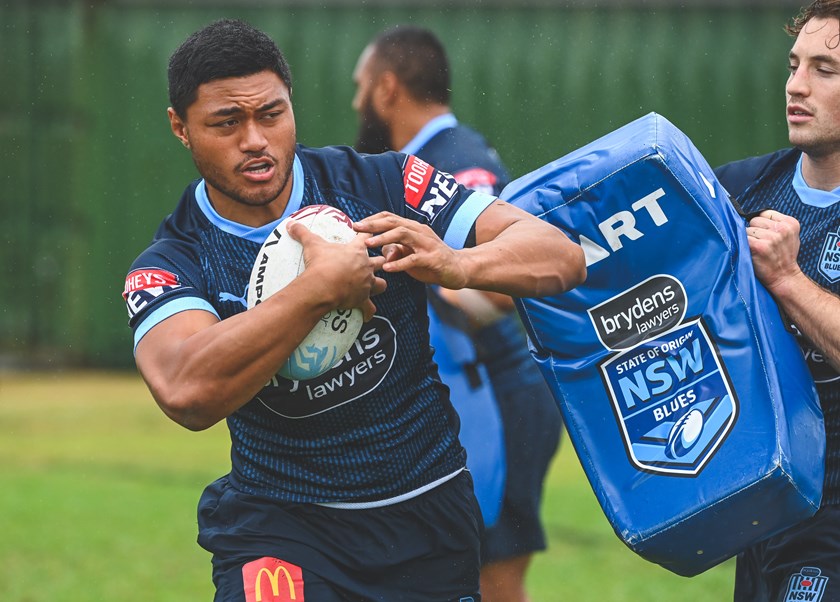 The 21-year-old prop returned to Wests Tigers camp in Brisbane following Origin III and was one of the standout players in his side's 42-24 win over the Broncos last Sunday.
With the team one win outside the top eight with seven rounds remaining, Utoikamanu is eager to make a run for the finals.
"We can do something special over the next seven weeks," he declared.
"Especially being around the boys all the time. Everyone is going to be pretty close
"On the field, everyone is going to know what to expect from each other. The bond in this camp is going to help us a lot."
Match: Sea Eagles v Wests Tigers
Round 19 -
Venue: Suncorp Stadium, Brisbane