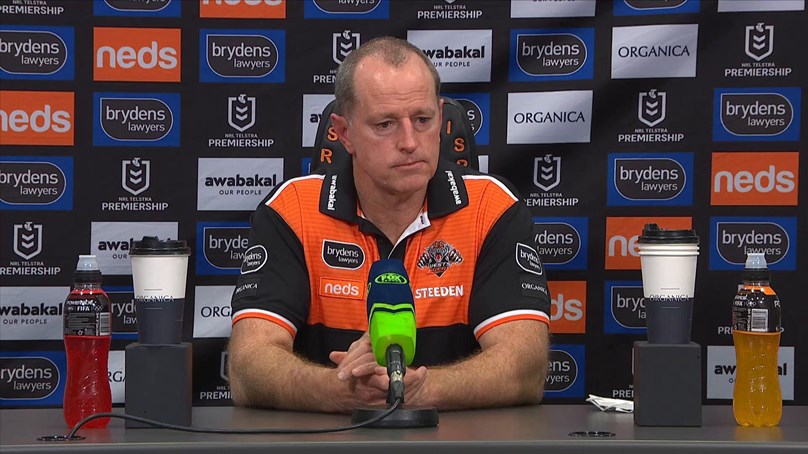 Wests Tigers coach Michael Maguire has described his side's loss to the Sea Eagles as a 'tough night' after he lost two of his forwards to serious injuries.
Although Maguire was disappointed with the 20-point loss, he was more concerned about the wellbeing of Luke Garner and Alex Seyfarth — who are both set for stints on the sideline.
Garner injured his ankle after getting caught up in an awkward tackle, before a cannonball tackle by former Wests Tiger Josh Aloiai caused an MCL injury to Seyfarth.
"[Garner] is in a brace. I don't think we'll see him in a week's time," Maguire said.
"Same with Alex. He'll be out for a while — it's definitely not good."
2021 Match Highlights: Rd.19, Sea Eagles vs. Wests Tigers
Maguire shared his frustration about not being able to activate his 18th man, Michael Chee Kam, because Aloiai was not sent to the sin bin for foul play on Seyfarth.
"It would've been nice to use the 18th man there," the coach said.
"I'll have to go back and see the tackle again. We've got the 18th man and it would've been good to be able to use him.
"We did lose a few troops there today. We had ourselves in a positive to compete, and we've got to be better at handling that."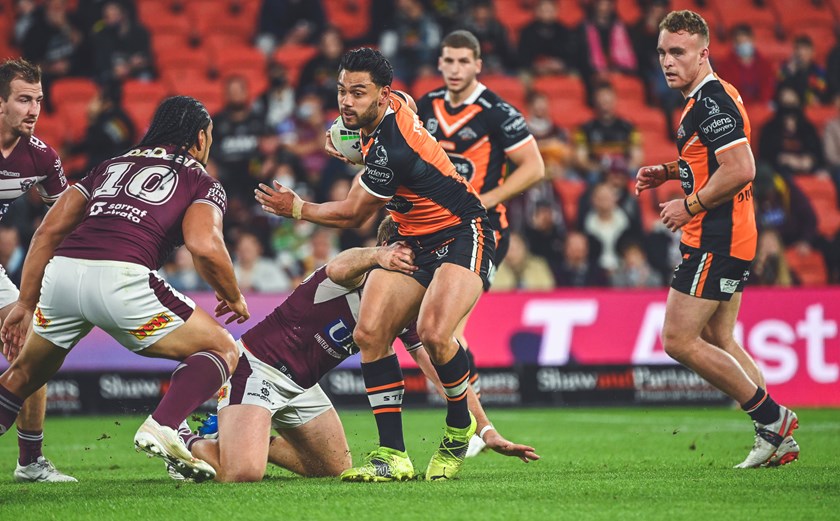 Maguire said his side will have to regroup quickly with a six-day turnaround before Friday's clash against the Warriors.
"I commend my boys in working hard in those circumstances. It was a tough night for us," Maguire said
"We've got to patch ourselves up and go around again next week."
Match: Sea Eagles v Wests Tigers
Round 19 -
home Team
Sea Eagles
6th Position
away Team
Wests Tigers
12th Position
Venue: Suncorp Stadium, Brisbane