Wests Tigers will celebrate its annual Heritage Round on Saturday when the club plays host to the Cronulla Sharks at Rockhampton.
Having missed the chance to recognise its traditional Heritage Round game in Sydney this year due to the COVID pandemic, Wests Tigers will now celebrate the game in Round 23 in what is a must-win contest for Michael Maguire's side.
With over 235 of combined history at Wests Tigers, the club is incredibly proud of its past and the impact that has on both the present and the future.
The heritage element of the Wests Tigers Foundation is focused on engaging, uniting, and celebrating the history of Wests Tigers as well as that of our Foundation clubs, the Western Suburbs Magpies and Balmain Tigers.
Pat Richards sheds light on the Wests Tigers Foundation heritage strategy

Through donations to the Wests Tigers Foundation, the club aims to:
Impact the wellbeing of former players, officials and their families
Provide further opportunities for former players and officials
Increase recognition and acknowledgement of former contributors to the club
Establish a Wests Tigers museum, recognising the shared history of the club
Former Wests Tigers, Balmain and Western Suburbs players have been customarily invited to celebrate the annual Heritage Round game, providing a continued connection from the past through to the present at the club.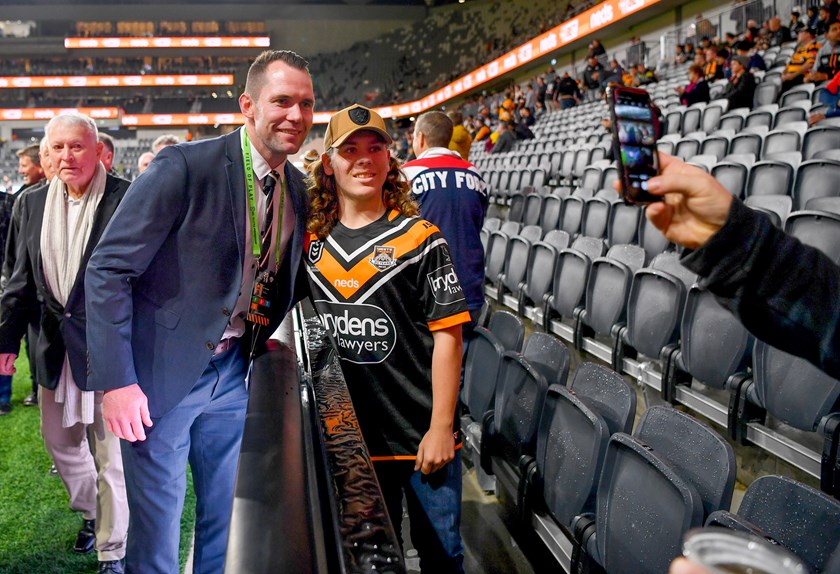 This Heritage Round, Wests Tigers would like to formally acknowledge the enormous contribution made by all of the clubs former players and officials and encourage all Wests Tigers Members and fans to learn more about the ways in which the club supports its heritage connections through the Foundation.
You can also get involved with our only 50-50 raffle, which will not only raise funds for the Foundation but also give you the chance to win in return!
Match: Wests Tigers v Sharks
Round 23 -
home Team
Wests Tigers
13th Position
away Team
Sharks
8th Position
Venue: Browne Park, Rockhampton