It's been a big week for Moses Mbye, but a trip to Rockhampton on Saturday is exactly what's needed for the experienced utility.
The 28-year-old announced on Tuesday that he'll be leaving Wests Tigers at season's end; however, his focus is completely on the club's Round 23 clash against Cronulla.
Saturday's game will be the first ever NRL fixture to be played at Rockhampton.
"I'm pumped to play in Rockhampton," Mbye said.
"I got to play my first game in 'Rocky' when I was 11-years-old in a schoolboys tournament.
"I'm pretty excited to get back there. It's pretty famous for a small town that makes a lot of noise in the NRL world. There are quality players who come from there — Ben Hunt and Harry Grant is from just up the road. They produce some really quality players for such a small town.
"I told the boys about the history of Rockhampton and everyone is excited to play. It's something different and it's great to give back to the regional community. Everyone knows Queenslanders love their footy, especially in towns like that."
"It'll be good to get 5,000 people up there on the cans, yelling over the fence — it'll be good fun."

Mbye has spoken about his decision to leave the club at the end of the year to link up with St. George-Illawarra on a two-year deal.
He says Wests Tigers will always have a special place in his heart and he had the future of the club in his best interest when deciding to depart.  
"I always thought coming towards the end of last year, if I get an opportunity to go elsewhere it'll probably benefit both myself and the club," Mbye said.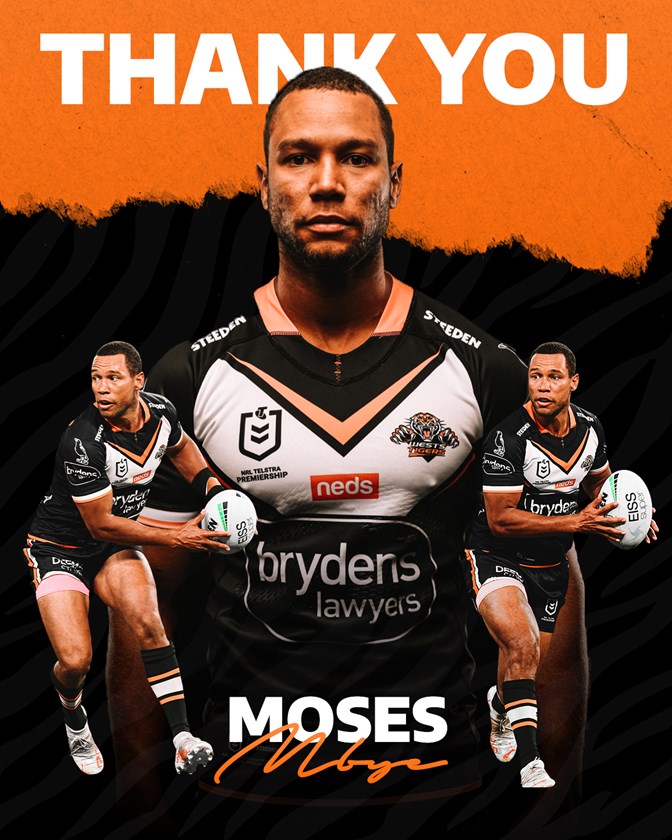 "The fact that 'Madge' [coach Michael Maguire] will be able to recruit who he thinks he needs in the side, that was a part of the decision."
The 28-year-old's career decision is being labelled as selfless for the Wests Tigers given the amount of salary-cap space Mbye's departure will free up at the club for next season. 
"It was just unfortunate for 'Madge' the time when he came in, there was a lot of players who were top heavy on big, long-term contracts," he said.
"When you get paid close to a million dollars a year there's going to be big expectations. If you're in a position where I'm in, getting paid the big bucks in the centre stage, that's what it is.You've got to expect that sort of thing, you've got to be up for it.
"I'm not that marquee guy anymore so I can go down there and give myself the best opportunity to put my best foot forward and you never know I might be that marquee guy again one day."
Nofoaluma: 'The focus is on us'
But Mbye's immediate focus is on Saturday's game against the Sharks — a win will keep the side in touch with the top eight.
"We're still alive in the competition, so hopefully if we can keep winning, we can finish the season on a good note," he said.
"The focus this week is on the Sharks and we need to go out there and perform to keep our season alive."
Match: Wests Tigers v Sharks
Round 23 -
Venue: Browne Park, Rockhampton