An exciting future ahead and the opportunity to play alongside a number of key young forwards were a couple of reasons Thomas Mikaele re-signed with Wests Tigers for another season.
The 23-year-old prop agreed to terms with the club earlier this week and has spoken about his eagerness to build something special with a core group of young forwards — including the likes of Stefano Utoikamanu, Alex Seyfarth, Shawn Blore, Kelma Tuilagi and Tuki Simpkins.
"I've been here for a couple of years and we didn't really have young forwards except for me, but the core we've got now is really good," Mikaele said.
"As you can see from the good teams, like Penrith, they've been playing together for years. I think that's what we're trying to build here. Every year we're going to get better with each other — that's the goal.
"We've all been pretty successful in the junior ranks. We've got a young team and what we can build in the future is pretty exciting."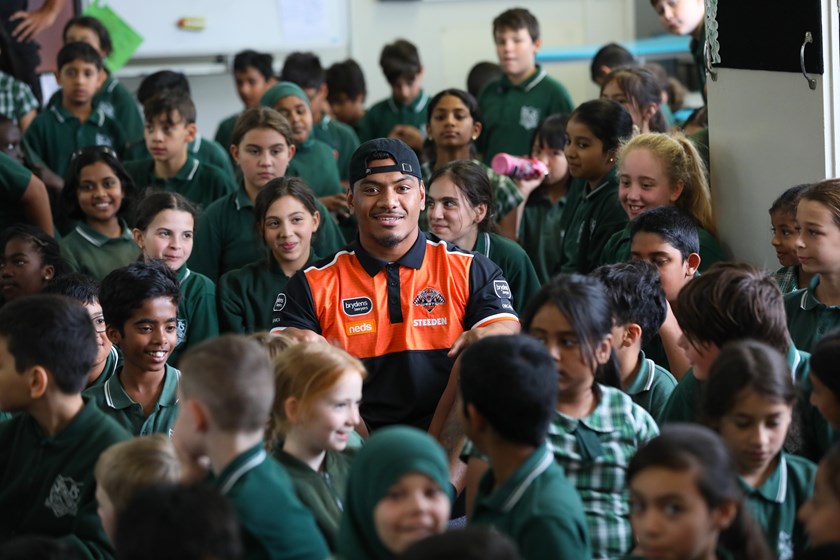 Mikaele is loving his footy this season, however he has shared about his consideration to quit the game altogether when things weren't going well last year.
"I had a good first year, but last year didn't go to plan," the young forward admitted.
"From a mental stance, I probably didn't want to play footy anymore.
"But this year, with more younger guys come in, I feel more comfortable and I'm enjoying playing footy again."
Although he's enjoying his rugby league this year, he hasn't been satisfied with his side's on-field results in 2021, however he believes the future is bright.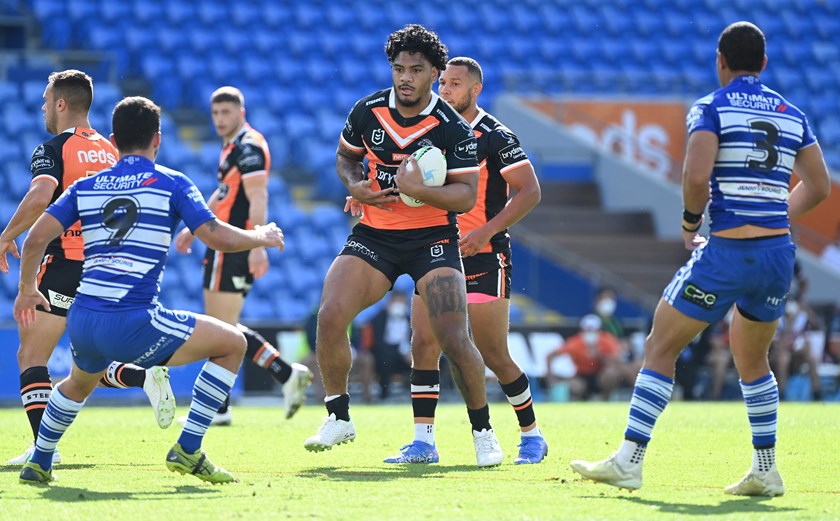 "We haven't had the results, and we are devastated we couldn't get the job done last weekend and a couple games this year, but we're building towards something," Mikaele said.
"Hopefully next year we can get the results and we can see success very soon."
Mikaele will return to the field against Penrith on Sunday afternoon after missing last week's match against Cronulla due to a one-week suspension.
The young forward is eager to make up for his absence, but understands it's going to be a big challenge against the high-flying Panthers.
"The aim for this week is not about the outcome, but it's about doing our job and performing together," he said.
"We weren't too good in the middle last week so that's a big aim this week."
Match: Panthers v Wests Tigers
Round 24 -
Venue: Moreton Daily Stadium, Redcliffe