Wests Tigers are pleased to partner with the Fight Cancer Foundation ahead of this year's Footy Colours Day in September.
Footy Colours Day is Fight Cancer Foundation's national community fundraising event which asks participants to host an event at their workplace or school (or virtually for those in lockdown) and wear their favourite footy colours for kids with cancer.
Footy Colours Day is a great way to bring your community together for a bit of footy fun (or friendly rivalry) while making a difference in the lives of kids with cancer.
Fight Cancer Foundation Managing Director Eric Wright is pleased to have Wests Tigers on board again in 2021.
"We're really excited to partner with Wests Tigers again this year," Mr. Wright said.
"The connection between the foundation and Wests Tigers is really important to us — it's our link into the NRL.
"To have the support in NSW is so important to us and it's great to have so many NRL fans involved."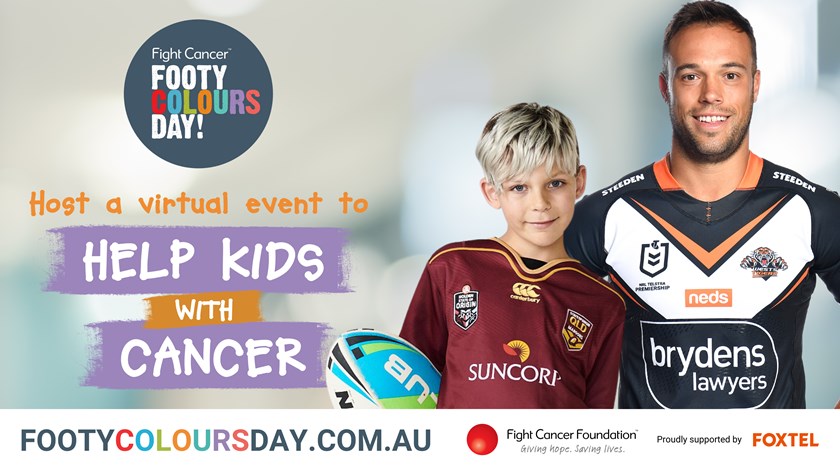 Wests Tigers halfback Luke Brooks has been an official ambassador of the Fight Cancer Foundation since 2019 and the charity is more than grateful for his support.
"Luke has been a fantastic support to us and wants to help out in any way he can," Mr. Wright said.
"He's been incredible. We do rely on the help of our player ambassadors to spread awareness of Footy Colours Day. We're so grateful to Luke."
More than ever, the Fight Cancer Foundation needs your help to raise much-needed funds for kids with cancer who are more vulnerable to COVID-19.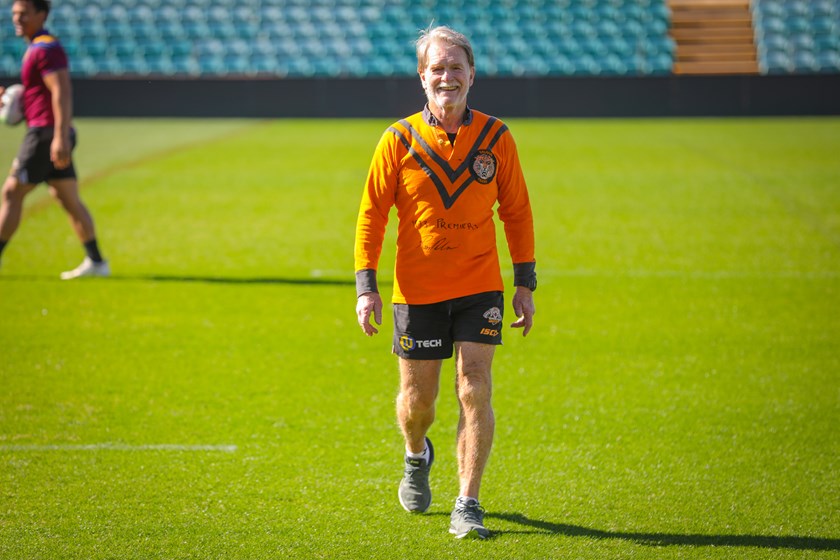 You can partake in Footy Colours Day whenever and wherever you like. Whether that's with a socially distanced morning tea in non-lockdown areas, virtual get-together or traditional end of term celebration.
Whether you host a month-long, week-long or single day event, there's plenty of ways to celebrate Footy Colours Day and raise funds to help kids with cancer from home.
"What I'm hoping this year is that people who are still in lockdown in September will be more accepting of doing things in a different way," Mr. Wright said.
"There are lots of different ways to be involved — one of the best ways would be to do a virtual gathering over Zoom or another digital platform
Footy Colours Day celebrates all footy codes and colours; however, Wests Tigers are hoping to see plenty of orange, black and white this time around.
We're even in the process of trying to convince Mr. Wright to be a Wests Tigers fan for the day.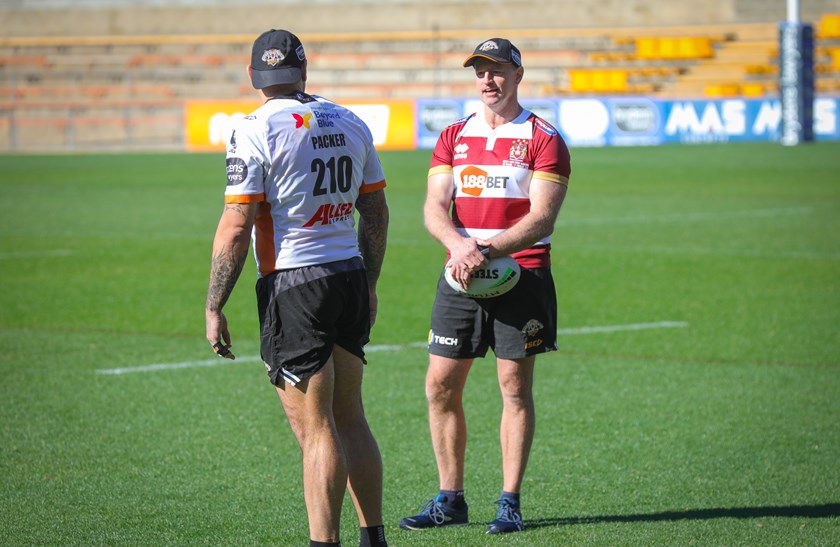 "I used to go down to Balmain for a couple drink with my mates, so there's a connection to Wests Tigers there," the Managing Director said.
"I was a paid-up member of North Sydney Bears — may they rest in peace — but down in Melbourne I'm Carlton Blues in the AFL.
"I did a TV appearance a couple of years ago and I didn't want to offend anyone, so I wore Brazil colours."
Click here to find out more or to be involved!