Wests Tigers forward Joe Ofahengaue first met a special young rugby league fan called Lily when he was playing for Brisbane.
After an enthralling clash against the Cowboys in 2018, Ofahengaue threw a small foam ball into the crowd for Lily — instantly making Lily a huge fan of Joe.
He was referred to as "best friend Joe" in the family of Broncos supporters.
With Ofahengaue linking up with Wests Tigers in 2021, Lily's support followed — cheering the Maroons Origin representative on all season in his new colours. Alongside her father, Lily made the trip to Rockhampton to watch Joe and his new teammates take on the Cronulla Sharks late in the season.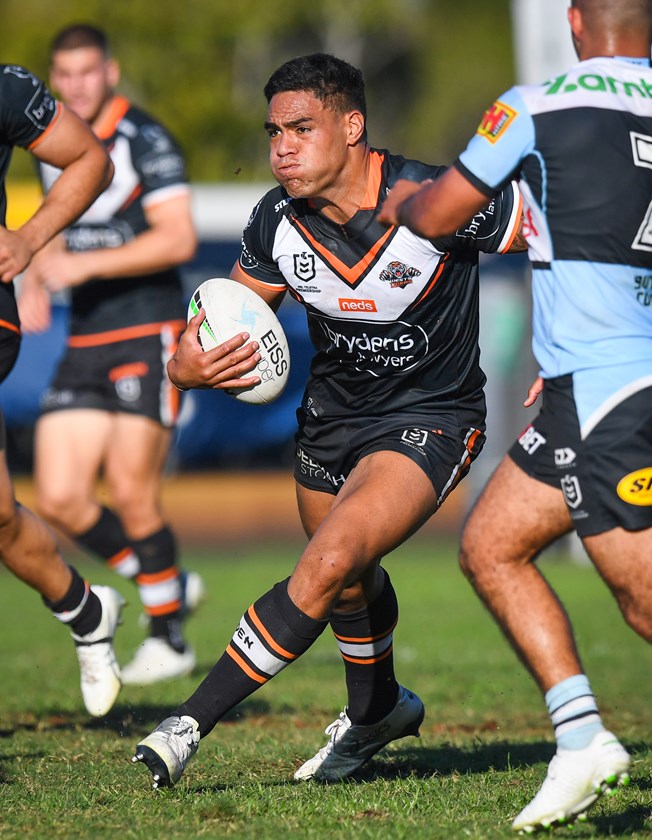 Her father, Brad, tells of the special story between the two on the day.
"When Joe was walking back to the interchange bench during the game we yelled out to say hi to Joe," he said. "Lily said 'I miss you, Joe' to which he replied 'I miss you too' — this absolutely blew me and Lily away, especially considering she was telling everyone who would listen that she was going to watch her friend Joe play.
"My partner then sent a message to Joe on Instagram thanking him for acknowledging Lily and making her day, but his response absolutely blew us away.
"He asked for our address and proceeded to send Lily a special gift which her teachers even asked her to in to school the next day.
"I really just wanted to let the club know what a quality bloke Joe is and to thank him for making my little girl feel special. In a time where fan interactions with their heroes are limited due to COVID, he went well and truly out of his way to reach out to a little fan and my family are so grateful.
"Wests Tigers should be proud to have such a generous, thoughtful representative of your club, and now Joe and Wests Tigers have a fan for life in Lily."