Every club needs a "Luke Garner". As consistent as they come, he's a reliable cog in his side's forward pack as he battles for the 80 minutes each week.
Regardless of circumstances around him or the numbers on the scoreboard, Garner will give it his all without backing down.
Whether running perfect lines on the field during a game to working tirelessly to recover from an injury or doing extras after training, Garner puts in the effort to better himself as a player.
The reliable backrower played 18 matches for Wests Tigers in 2021 before an ankle injury ended his campaign prematurely — however he has been given the green lights to return to pre-season at full health in November.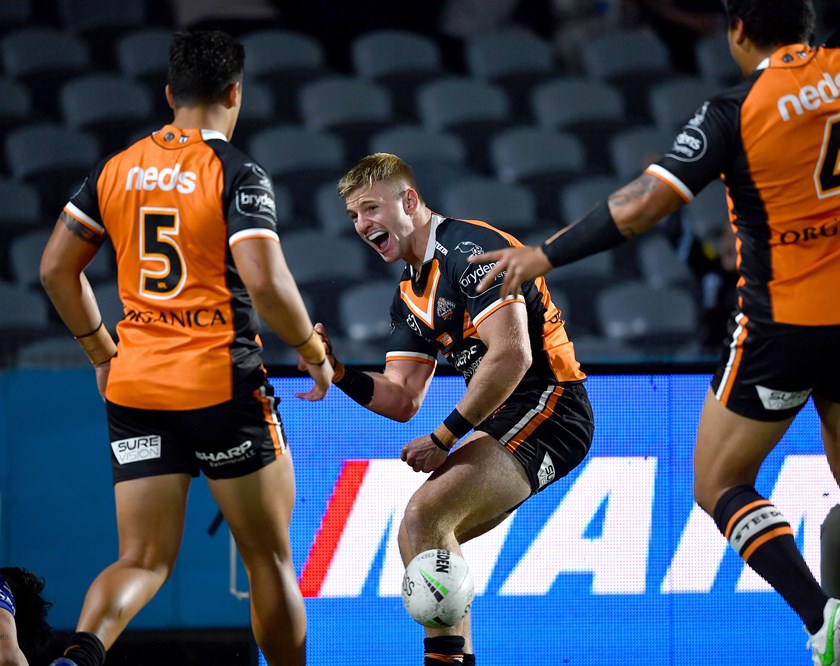 He bagged five tries this season, including an impressive double against the Warriors in Round 11.
With a tackle efficiency of nearly 95 percent, Garner averaged over 28 tackles a game (avg. 1.6 missed) — and in six of his matches, he didn't miss a single tackle.
Off the field, Garner is one of the nicest guys going around — always happy to mingle with the Members and fans, puts his hand up for media commitments and helps out with Wests Tigers Community events.
STAT ATTACK
Appearances — 18
Tries — 5
Total running metres — 1300 (avg. 72) 
Line breaks — 6
Line break assists — 2
Tackles made — 511 (avg. 28.4)
Tackle efficiency — 94.6%
NRL Fantasy points — 721 (avg. 40.1)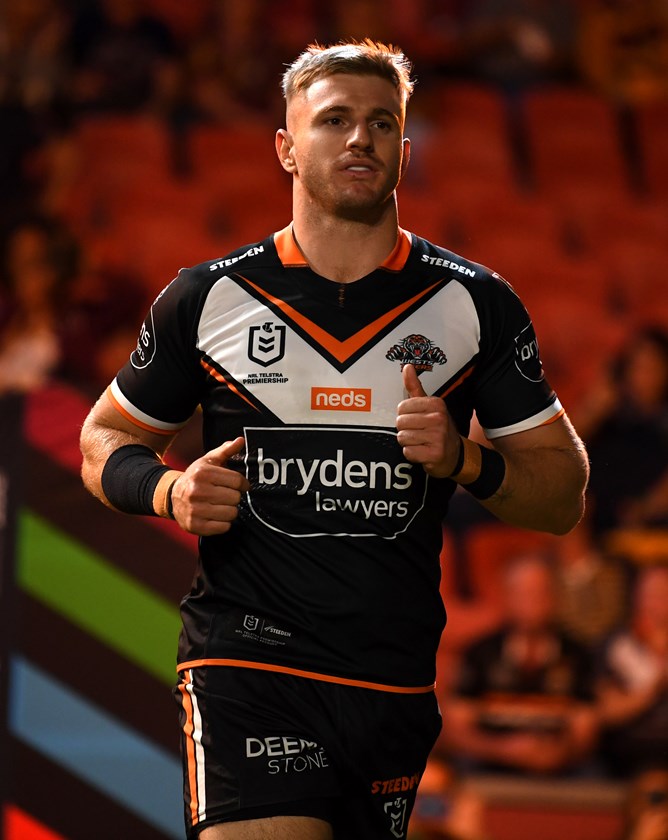 BEST TRY
We're all familiar with Garner's trademark line-running and he was at it again in Round 5 against the Cowboys.
Not only did he break through the line, but he also had to use his brute strength to muscle over the fullback to score.
Here come the Wests Tigers
WHAT WAS SAID
The funniest thing is Latrell Mitchell and I are actual friends. He just seems to take it out on me a little bit each time we play. We played at the Roosters together. I guess that's footy.

Luke Garner said after Latrell Mitchell was suspended for foul play against him

Sydney Morning Herald
 STANDOUT PERFORMANCE
It was arguably the team's worst outing of the season, however Luke Garner's efforts against Melbourne during the 66-16 loss in Round 15 didn't go unnoticed.
He ran for his season high of 141 metres (all from hit ups, 50m post contact), recorded 32 tackles, made a line break and scored a try.
This is an example how he'll give it his all regardless of circumstances around him or the numbers on the scoreboard.
Garner was also a standout against the Warriors in Round 11 when he scored two tries, ran for 107 metres and made 31 tackles (0 missed).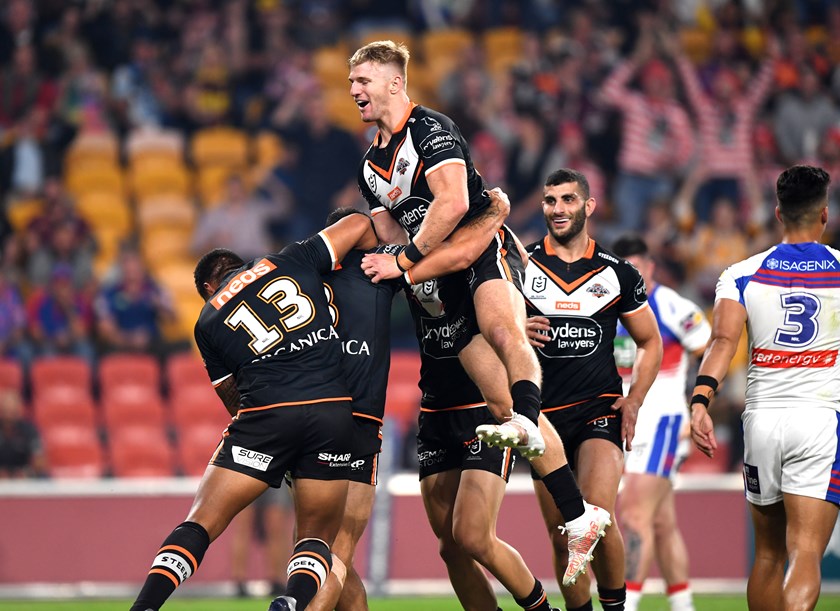 SOCIAL SCENE
It wasn't the end to the season as he had imaged, but Garner has worked tirelessly to recover from an ankle injury suffered in Round 19 against Manly.
2022 FORECAST 
Contracted for another season at Wests Tigers, Garner will be looking to go up a gear when he returns for the 2022 season.
The reliable backrower is one of the most consistent players at the club, and although he adds plenty of spark, he'll be aiming to boost his firepower next year.
Returning from injury, he'll likely have first dibs at a starting position, however there are a number of youngsters breathing down his neck with some healthy competition.