Alex Twal is a wall in defence and a workhorse with ball in hand.
Across 23 matches this season, the reliable forward missed just 13 tackles at an average of just 0.6 a game.
In fact, Twal didn't miss a tackle in his final seven games of the season, with his last defensive slip-up coming in the first weekend of July.
The 25-year-old is the type of player others want to play alongside — rock solid in defence and doesn't back down when on the attack.
He ran for a total of 2740 metres this season at an average of 119.1 per game, and he also recorded 26 tackle-breaks along the way.
However, there still is one thing missing from Twal's resume — that elusive first try in the NRL.
He got close to the line on a number of occasions throughout the year, but still doesn't have a four-pointer following 89 games in the top grade.
After another great season in 2021, Twal will be ready to back it up again when he returns to pre-season training in November.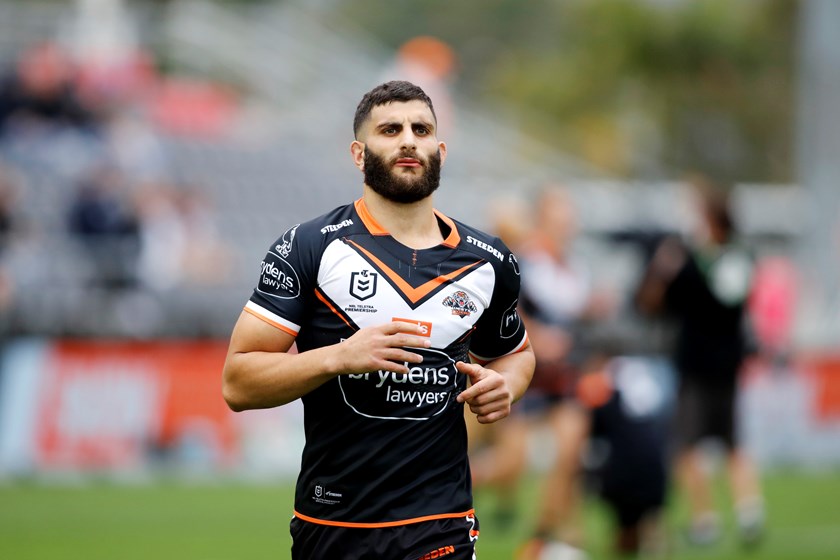 STAT ATTACK
Appearances — 23
Tries — 0
Total running metres — 2740 (avg. 119.1) 
Post contact metres — 1131 (avg. 49.2)
Tackle breaks — 26
Tackles made — 869 (avg. 37.8)
Tackle efficiency — 98.5%
Missed Tackles — 13 (avg. 0.6)
Games without a missed tackle — 12
NRL Fantasy points — 1199 (avg. 52.1)
 WHAT WAS SAID
It's been a pretty smooth transition coming from NSW and all the boys are taking it in their strides. There's a lot of gratitude. The boys are really happy for the game to be still going ahead considering the situation NSW are in at the moment.

Alex Twal on the relocation to Brisbane
 
STANDOUT PERFORMANCE
Twal had a night to remember when Wests Tigers hosted Penrith at Leichhardt Oval in in Round 13.
A standout in both attack and defence, not only did Twal run for 174 metres (75 post contact), but he also recorded four tackle-breaks and 42 tackles with an efficiency of 97.7 percent during his 76-minute performance.
Twal's efforts helped the home side walk away with a 26-6 victory.
SOCIAL SCENE
Who thinks Twal has a career in the media after footy?
Twal loves a good feed!
2022 FORECAST
If the new season started tomorrow, you can be assured Twal would be eager and ready to go.
As one of the senior players in the squad, Twal is an integral member of the team and will use his leadership and experience to help the emerging players in 2022.
You can expect much of the same from him next season — he'll run hard and barely miss a tackle.