Wests Tigers rookie forward Kelma Tuilagi was promoted to the club's NRL squad mid-way through the season and was rewarded with a first grade debuting after excelling for Western Suburbs Magpies in the Knock-On Effect NSW Cup.
The 22-year-old originally started the season on a Development Contract but was rewarded for his continued effort and improvement throughout the year with the final spot in the club's NRL squad.
He made his top-grade debut in Round 20 against the Warriors — playing five games in his rookie season.
Tuilagi was a standout for the Magpies as he played 14 games, in which he scored six tries, recorded seven line-breaks, averaged 98 metres a game and made 316 tackles with an efficiency rate of 91.1 percent.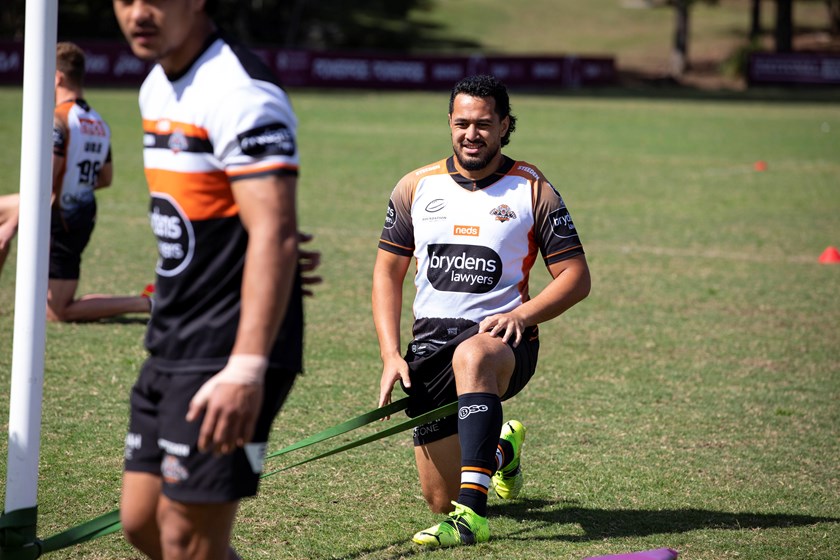 The forward was overwhelmed when it was announced he would become Wests Tigers Player #249.
"I want to give thanks to the Wests Tigers for giving me this opportunity to debut," Tuilagi said ahead of his debut.
"A special thanks to Madge [coach Michael Maguire] and the coaching staff for believing in me, and the boys for backing me up all year.
"I want to say thanks to my family for all the sacrifices they'll put in, and also my partner Kaylie."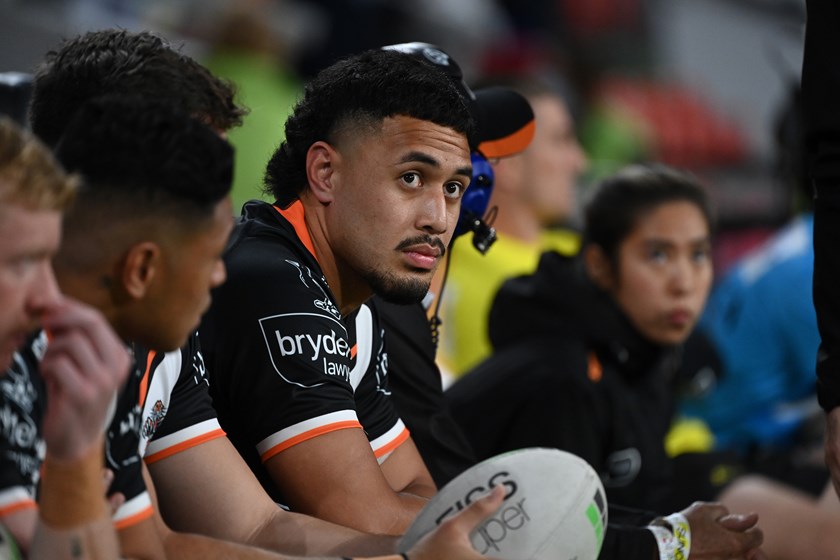 STAT ATTACK
Appearances — 5
Tries — 2
Line-breaks — 2
Tackle breaks — 11
Average running metres — 63
Tackles made — 51
Tackle efficiency — 87.9%
NRL Fantasy points — 127 (avg. 25.4)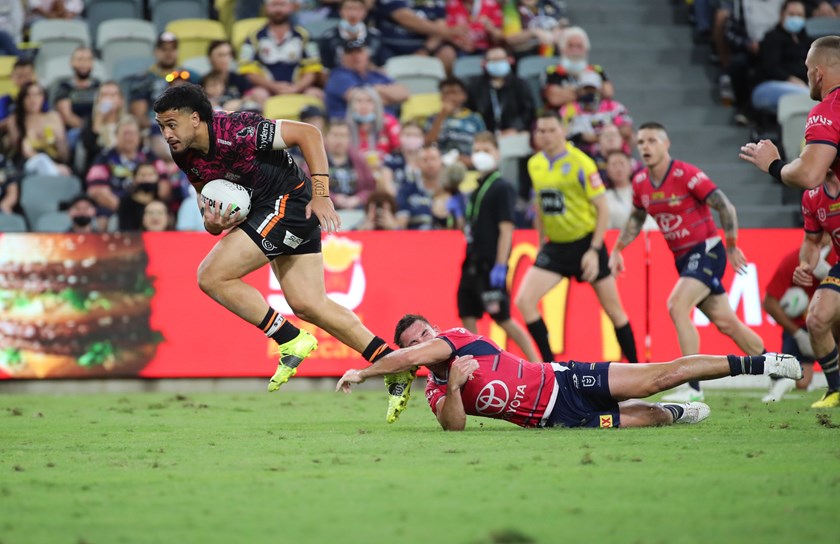 BEST TRY
Hitting and spinning his way to the line, Tuilagi scored a lovely try against the Cowboys in Round 22 — his first four-pointer in the NRL.
Kelma Tuilagi gets his first try in the NRL
WHAT WAS SAID
I'm pretty grateful for where I am right now, because I didn't grow up with much. Playing footy and having an NRL contract is not about me — it's for my family … When I get paid, I send money back to my parents to go towards the family because they were the ones who supported me when I was growing up.

Kelma Tuilagi
SOCIAL SCENE
Debut feels!
2022 FORECAST
After getting a shot in first grade in 2021, Tuilagi will be eager for more game time in the new year.
He'll return to pre-season training in November, where he'll give it his all to win a spot in Michael Maguire's 17.