Wests Tigers have today confirmed a number of new appointments for its 2022 junior representative programs across the Balmain, Western Suburbs and Macarthur competitions.
With increased focus and commitment to the pathways programs at the club, Wests Tigers are pleased to welcome on board a number of new coaches with experience of what is required to succeed at the next level as well as coaches with a strong development focus.
The club's seven junior representative teams will be supported by NRL Premiership-winning halfback Brett Kimmorley, Balmain legend Paul Sironen and Wests local Shannon Gallant, who are all employed in full-time roles with Wests Tigers.
At Western Suburbs, Joey Saukuru bolsters the SG Ball squad coaching staff with successful Harold Matthews Coach Nathan Lakeman coming on board as his assistant.
Former Wests Tigers hooker and Campbelltown junior Robert Mears returns to the club as Head Coach of the Harold Matthews side — aided by experienced assistants Stephen Isdale and Shayne McMenemy.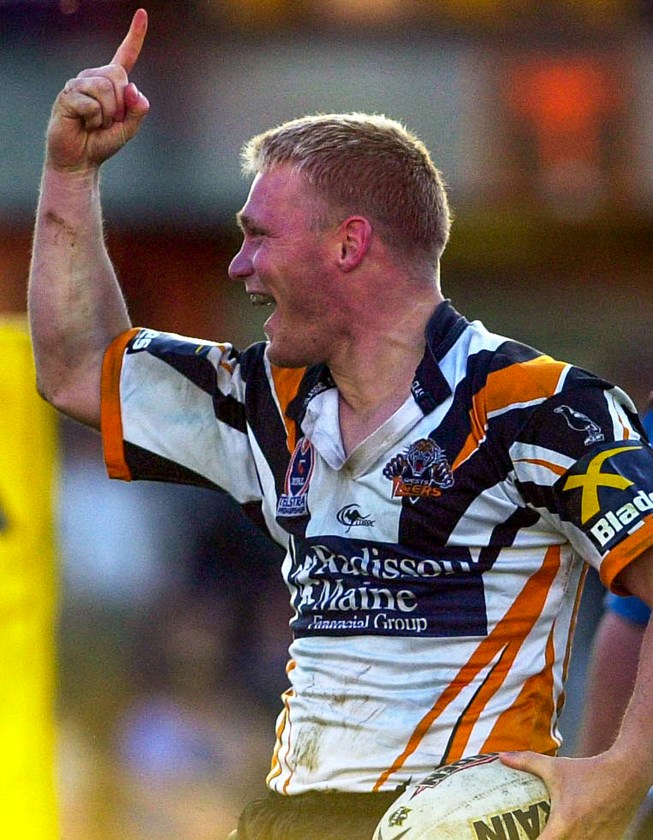 Balmain will retain Scott Kenna as its SG Ball Coach with Kenna's Assistant Coach from 2021, Christopher Crotty, moving to Head Coach of the Harold Matthews side.
Kenna will be joined by former Windsor Wolves Coach Chris Yates and experienced defensive coach Gavin Sheehan, while both Balmain squads will also be supported by experienced staffers in Matt Kenna and Jim Khamis in their thorough preparation.
The Macarthur Wests Tigers Laurie Daley Cup coaching staff has been strengthened by the appointment of Tom Morrison as Head Coach following his time as Head Coach of the Magpies' SG Ball side in 2021. He will be assisted by Michael Holz and Andrew Clarke while a strong development coaching team will support Andrew Johns Cup Head Coach Wayne Azzopardi with local teacher Harrison Fox and Ben Taylor as his assistants.
Wests Tigers Tarsha Gale squad will again be led by David Fauonuku and Letitia Taylor as they look to capitalise on the progress made by last year's squad in securing a finals berth.
Wests Tigers Pathways Coaching Manager Brett Kimmorley said the group of highly-skilled coaches would be of great benefit to the club's pathways program.
"After speaking with all of these coaches, I'm really confident that we've put together a strong team of coaches who will focus on core skills as a priority," Kimmorley said.
"I can't wait to get out there and support them with their own professional development, helping with ideas on training sessions and mentoring development players in key positions."
Wests Tigers would like to congratulate all the coaches and officials involved with the club's junior representative programs in 2022 and look forward to a strong and successful year.
The club will confirm its squads for the 2022 Harold Matthews, SG Ball, Laurie Daley and Andrew Johns Cup competitions later this week.
Western Suburbs Magpies
SG BALL CUP
Joey Saukuru — Head Coach
Nathan Lakeman — Assistant Coach
Chris Browne — Assistant Coach
HAROLD MATTHEWS CUP
Robert Mears — Head Coach
Stephen Isdale — Assistant Coach
Shayne McMenemy — Assistant Coach
Balmain Tigers
SG BALL CUP
Scott Kenna — Head Coach
Chris Yates — Assistant Coach
Gavin Sheehan — Assistant Coach
HAROLD MATTHEWS CUP
Christopher Crotty — Head Coach
Chris Nero — Assistant Coach
Michael Rodrigues — Assistant Coach
Macarthur Wests Tigers
LAURIE DALEY CUP
Tom Morrison — Head Coach
Michael Holz — Assistant Coach
Andrew Clarke — Assistant Coach
ANDREW JOHNS CUP
Wayne Azzopardi — Head Coach
Harrison Fox — Assistant Coach
Ben Taylor — Assistant Coach
Wests Tigers
TARSHA GALE CUP
Head Coach — David Fauonuku
Letitia Taylor — Assistant Coach