Wests Tigers have today begun a proud new era for the club with the launch of its official 2022 Membership program.
Following the successful unveiling of the club's new logo and brand, the Membership launch will see close to 10,000 Members automatically renew their commitment to Wests Tigers in 2022 — giving the club a strong platform for the season ahead.
The club's recurring Membership tagline of "Show Your Stripes" highlights the fact that a tiger's stripes never change, regardless of its circumstance or the environment around it.
That theme is perhaps never more applicable for Wests Tigers than now as the club embarks on a new era in 2022 with a new logo, a revitalised brand and a state-of-the-art $75 million Centre of Excellence training facility which is due to open in March.
Inside Wests Tigers Centre of Excellence

With 19,669 Members proudly showing their support in 2021 and offering feedback for improvement, Wests Tigers have made several changes to improve the experience for those committed to the club as Members.
Having been affected greatly by the restrictions of COVID and the relocation of games over the past two seasons, Wests Tigers have introduced new Queensland and Victoria-based packages to cater for interstate Members. The new package includes a voucher to purchase tickets to upcoming Wests Tigers games close to them — giving them the chance to see their team in action — as well as all the regular benefits of being a Wests Tigers Member.
The new Pet Membership will include a $5 donation to Smart Pups Assistance Dogs, an organisation particularly close to the heart of the late Tommy Raudonikis OAM.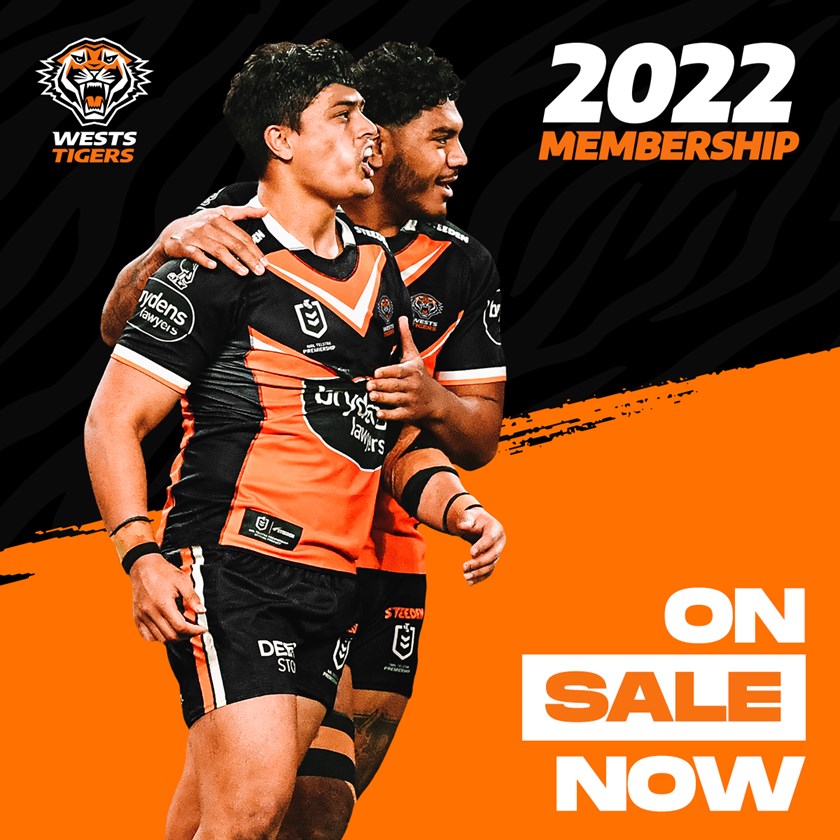 There's greater flexibility in the club's ticketed Membership options with a teen-specific pack now included alongside the adult and concession options.
Wests Tigers Legends Lapel Pin series will also continue with an announcement of the next legend available in the series to come next month.
Perhaps most exciting, however, is the club's new Wests Tigers rewards platform which will also be available next month. This world-class feature will give Members the opportunity to make savings on everyday expenses — further increasing the value that comes with being a Member of Wests Tigers.
With increased online engagement and voting opportunities for Members throughout the year, 2022 is the perfect year to Show Your Stripes and join the club as a Member.
Visit www.weststigers.com.au/membership to see the full range of packages available, or contact our friendly Membership team via membership@weststigers.com.au or (02) 8741 3300.