Wests Tigers are pleased to announce Ryan Powell as the club's Harvey Norman NSW Women's Premiership Coach, as well as confirming the squad ahead of the 2022 season.
Powell joins Wests Tigers with a wealth of experience, having coached senior men's and women's rugby league teams for more than a decade.
Most recently, the 39-year-old has spent his time coaching at Helensburgh Tigers — spending four years as the club coach of the men's first-grade side and the past two seasons with the women's senior team. He led Helensburgh to a top four finish in Harvey Norman NSW Women's Premiership earlier this year before the competition was suspended due to COVID-19.
In addition to his coaching credentials, Powell has plenty of playing experience under his belt, having played at a high level for several years.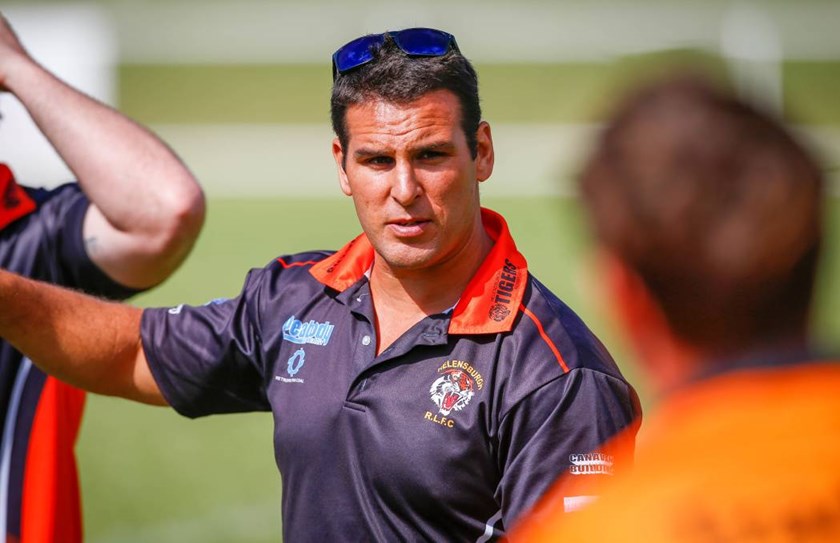 He played Jersey Flegg and NSW Cup for St George Illawarra before making his NRL debut with the Dragons in 2004 — going on to play five first grade games, including the memorable 2004 ANZAC Day clash against the Sydney Roosters.
Powell's addition to Wests Tigers complements the club's announcement of the re-signing of international fullback and captain Botille Vette-Welsh, as well as the signing of Dally M Medallists Kezie Apps and Jessica Sergis.
The addition of the experienced coach and three representative stars will strengthen Wests Tigers for the 2022 season, following a successful 2021 campaign that saw the women's team qualify for the finals before the competition was cancelled.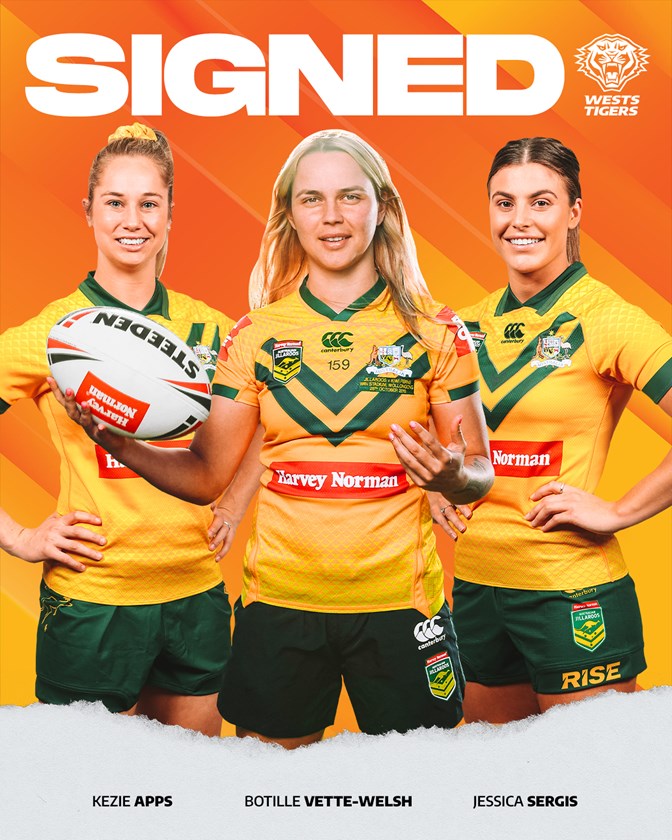 Linking up with a club with a rich history, Powell is excited for the new opportunity at Wests Tigers as he aims to be part of the growth of the women's game at the club.
"I'm excited for the new opportunity with Wests Tigers and I can see the club is heading in a great direction with women's rugby league," Powell said.
"I want to present the club in its best light to give everyone the opportunity to get an NRLW team, because that's my goal, to reach that.
"Wests Tigers has a great pathways system in place, so it's great that the women can see an avenue from young girls through to playing NRLW — to be part of that is exactly what I'm all about."
Having coached Apps and Sergis at Helensburgh over the past couple of seasons, Powell is eager to continue their combination, as well as linking up with a talented and rising Wests Tigers squad.
"It must be said that Jess [Sergis] and Kezie [Apps] are two brilliant women. They're very passionate about their sport and they're very dominant in their sport. They're both very grounded and they want the best things for NRLW," he said.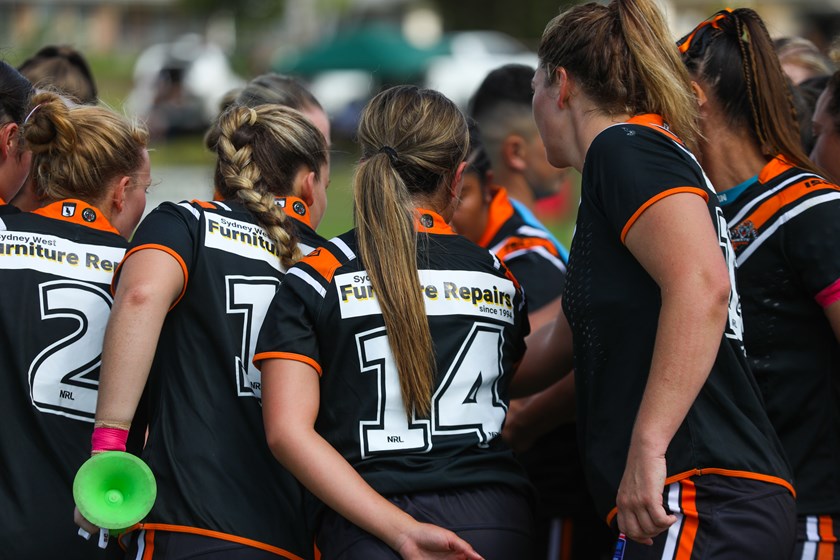 "They are brilliant athletes — they're happy to be mentors and great ambassadors for the women's game.
"I'm also really excited to work with Bo [Vette-Welsh] and Emily Curtain — they really standout. The middle players are big and powerful, and they've got some creative players around the halves. It's a very exciting squad and I'm looking forward to having a successful 2022 season with them."
On top of Wests Tigers announcing Powell as the coach, the club is pleased to confirm the squad ahead of the 2022 Harvey Norman NSW Women's Premiership season.
WESTS TIGERS 2022 SQUAD
Shondell Akhabhue, Awhina Akuhata, Kezie Apps, Sarah Boyle, Bianca Cornwell, Emily Curtain, Sophie Curtain, Shekinah Edwards, Ana Fekeila, Najvada George, Jaysharna Houia, Jessica Kennedy, Nicole Kennedy, Josephine Lenaz , Jasmine Lepua, Ashlee Makim, Mereana McManus-Ta'ase, Anna Moa, Rebecca Mose, Chloe Newman, Georgia Nies, Taylor Osborne, Tyler Pelligria, Christian Pio, Rebecca Pollard, Tayla Preston, Ebony Prior, Teuila Pritchard, Jess Sergis, Tasia Seumanufagai, Rachel Simpson, Ana-lise Sio, Piper Sutton, Hope Tevaga, Tegan Toa-Toa, Botille Vette-Welsh, Jessica Whelan, Jayme Willingham, Tiamo Williams
NSW Women's Premiership Coaching Staff
Head Coach — Ryan Powell
Assistant Coach — Adel Hage
Assistant Coach — Mahanga Frelan
Strength and Conditioning Coach — Brenton Whale
Team Manager — Jessica Schwartz
Physiotherapist — Arben Hizo