Team first — that's the plan for Jackson Hastings when he arrives at Wests Tigers in the first week of November.
Having signed with the club on a two-year deal, Hastings is eager for redemption in the NRL and is ready to rip into pre-season.
Although he's got a number of individual goals for his second stint in the NRL, his focus is fitting into what Wests Tigers are building.  
"I've had a few conversations with 'Madge' [coach Michael Maguire] and it excited me about how passionate he is and the direction he wants the club to go," Hastings told SEN.
"I'm going to try to fit into what the boys have started to build there, and once I've settled in, I can add my little bit to it."
A second chance in the NRL after three years abroad, Hastings believes he's returning to Australia as a better person and player.
His journey in the Super League has matured him, and his love for the game has gone to a new level.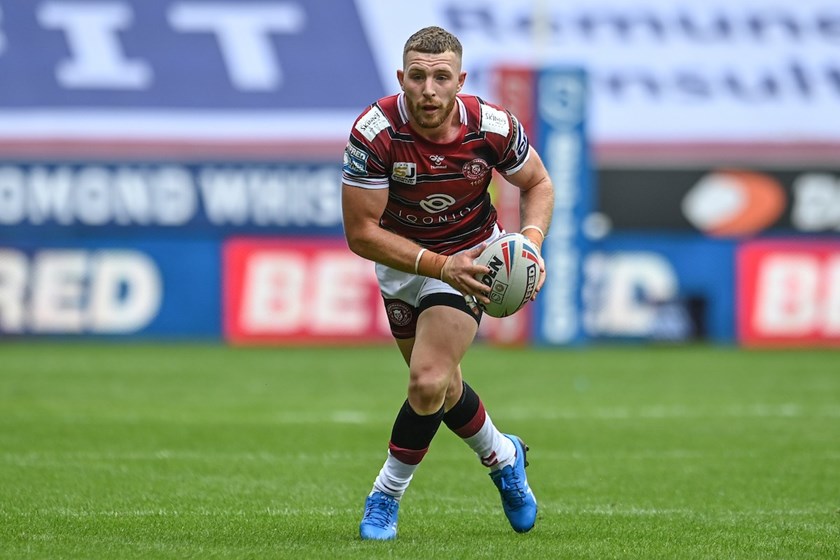 "I'm a way better person — I'm someone you want in your club," the playmaker declared.
"I've learnt how to lead by example. I'm the first one at training and last to leave. On the field, I can say I have turned into a leader.
"People used to say I'm a bit ahead of myself, but I've matured, I love the game and I'm going to bust my backside every week.
"I've got a real love for the game, and a willingness to be the best that I can be.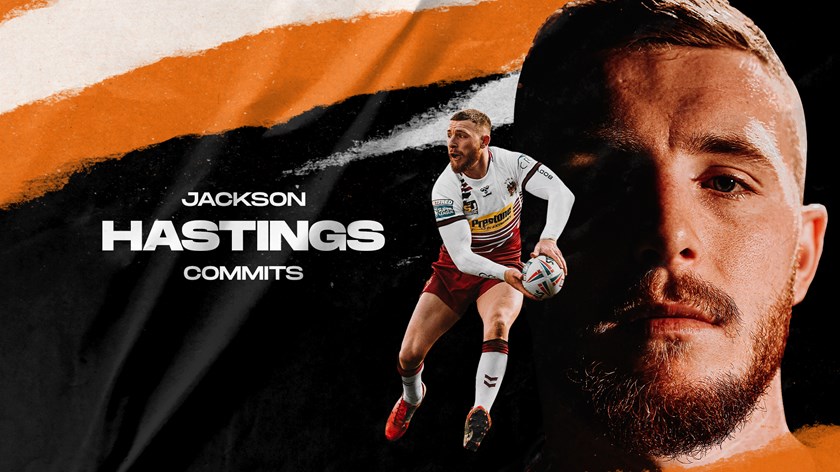 "Watching the best players in the NRL, it gives me chills knowing I'll be playing against them again. To be able to come back and compete again is what I'm looking forward to the most."
When asked by Andrew Voss what number he'd prefer to wear on his back when he returns to the NRL, Hastings replied with a team-first answer.
A half by trade, the 25-year-old is also capable of playing at hooker and centres, as well as being a handy utility off the interexchange.
"I don't really care what position I play — and I'm not just saying that to sound like a good team guy," Hastings said.
"I see myself in the halves. I've played majority of my career there and it's where I feel most comfortable, but I've said this to 'Madge' — I'm not going there to take anyone's spot or to be a saviour — I'm going in there to fit into what has already been put in place.
"Whether it's at halfback, hooker, off the bench — it doesn't worry me — I've got a completely different attitude now.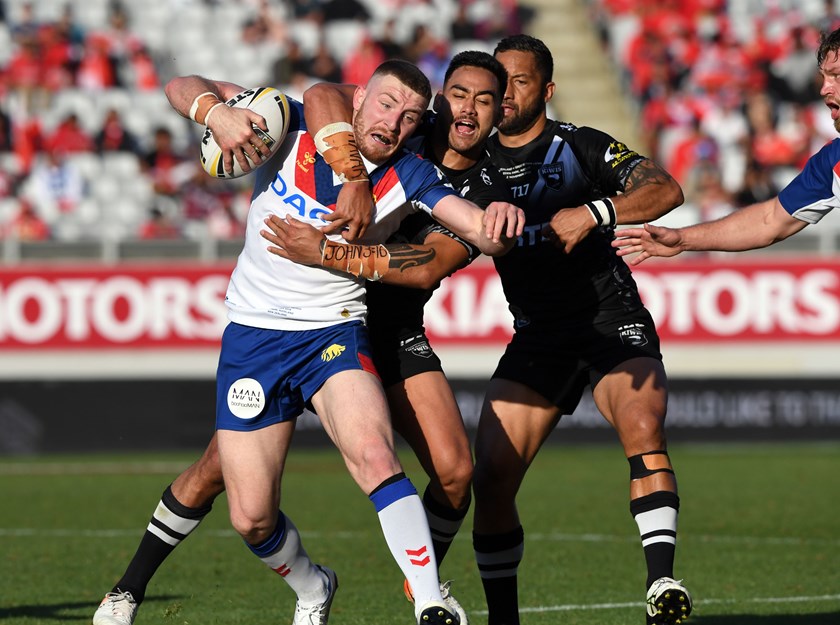 "I'm just grateful to have this opportunity and hopefully I can repay them for giving me this opportunity."
Hastings is first to admit that his first stint in the NRL didn't go to plan. Following 47 games in the NRL with the Roosters and Sea Eagles, he took off to England to reinvent his career
He featured in 70 Super League matches for Salford and Wigan, winning the 2019 Man of Steel and becoming a Great Britain International.
Now he wants to get to his best in the NRL.
"My knowledge of the game has grown while I've been in the Super League," he said.
"My game has developed. As a junior, I was a great runner of the footy and I took the line on.
"Playing in that Roosters side full of stars, I became a bit stagnant — I was a pass-happy type of player — and I let others do everything, and I fell out of the team there after not having an input."
As eager as he is to meet his new teammates and return to training, Hastings is in the process of completing his mandatory two-week hotel quarantine after arriving in the country earlier this week.
"The main priority was to get back to Australia so I could start training with the boys on the first day of pre-season in November — just being there from the start — can't wait to rip into pre-season," Hastings said.
"Wests Tigers have set me up well here. They dropped off a barbell, some dumbbells, an exercise bike and some exercise bands — stuff like that to keep me going.
"I'll get through hotel quarantine and I can't wait to get to Wests Tigers for pre-season."