Kezie Apps and Jessica Sergis are excited to get the band back together when they link up with Wests Tigers for the 2022 Harvey Norman NSW Women's Premiership.
Not only will the International duo link up with former Helensburgh coach Ryan Powell, but they'll also be playing alongside Jillaroos and NSW teammate Botille Vette-Welsh and a number of players they've crossed paths in the representative and junior ranks over the years.
It was announced last week that Apps and Sergis would join Wests Tigers in 2022, linking up with their former coach.
Apps has played majority of her senior career at the Helensburgh Tigers, and has been mentored by coach Powell over the past couple of year.
"The coach [Powell] was definitely a big part of me coming to Wests Tigers. I was with him at Helensburgh, and I learned a lot from him. He really challenged me a lot with my game which was great," Apps said.
"When he told us that he was moving on, I was really excited to hear about the vision the club has moving forward into the NRLW space. It's a fantastic thing for him and an opportunity to come over here and it was pretty cool he asked me to come too.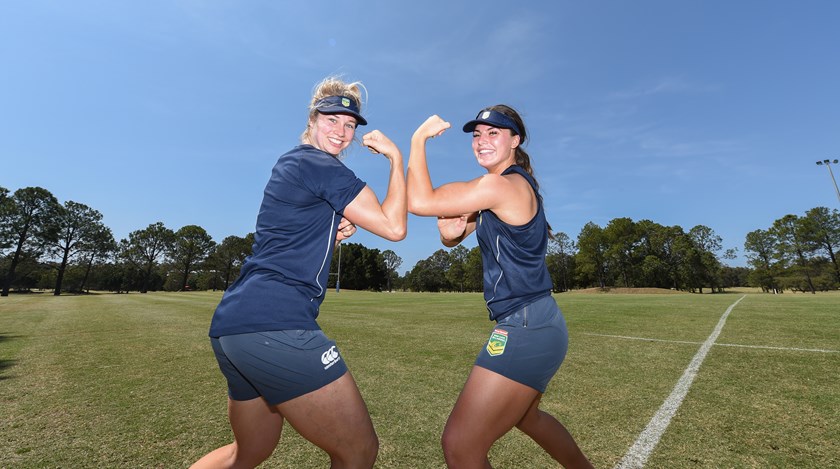 "I never thought I'd leave Helensburgh. It's a fantastic club and I've been there for eight years. This is definitely something out of my comfort zone, but I've come across and I'm really excited about. I'm actually quite nervous and looking forward to meeting the girls and everyone at the club. It's cool for me to try something different.
"It's pleasing to see the effort and hear the intentions of what Wests Tigers do as a club to promote and encourage rugby league in the pathways space. I'm really proud to be a part of that and help grow the overall engagement in the women's game.
It wasn't just Kezie excited by the fresh opportunity of joining Wests Tigers in 2022, with Dally M Medallist Sergis jumping onboard.
One of the elite outside backs of the game, Sergis has competed at the highest level, having represented Australia and New South Wales over the past five seasons.
She's now eager for a new challenge at Wests Tigers and is excited to use the club's elite facilities and be part of growing the women's game.
"Kezie and Ryan signing was a massive factor for me coming here but what really got me over the line was just how professional the club was," Sergis said.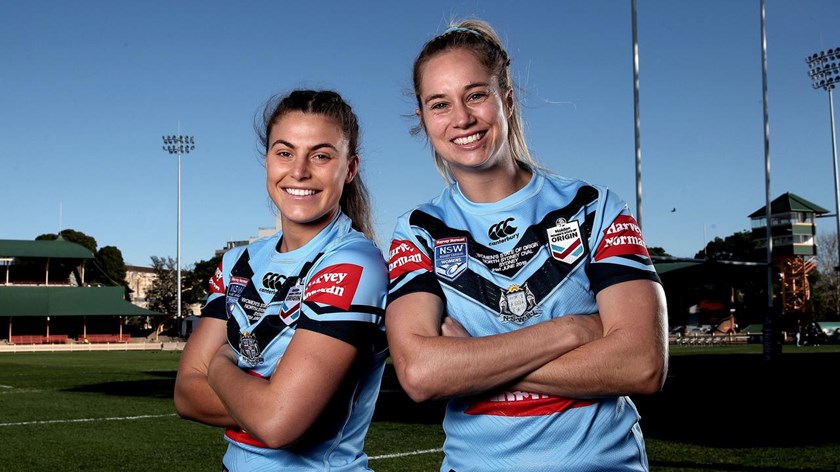 "Having a home ground, dedicated facilities and staff for the squad was huge. It was pretty cool to see the work that is being put into the women's program here to make it work. Wests Tigers really back the women's program to grow and succeed —you can see that with the squad and staff they have here — and that was a major factor in me coming to the club.
 "I played a lot of footy with Kez and learned a lot from Ryan at Helensburgh. They push me to be a better player in all parts of my game which is something I also want to pass on."
With Apps and Sergis joining the club, it forms an international trio with Wests Tigers fullback and captain Vette-Welsh, who is eager to play alongside her fellow representative players.
Vette-Welsh has also re-signed with the club after an impressive 2021 season that saw the fullback earn a number of representative honours.
"It's really exciting for us to have these girls coming. We've probably missed having a couple more knowledgeable and experienced elite players in our team sometimes and these are definitely two of the best in the world," Vette-Welsh said.
 "I think the changes this year are really good for all of us but especially the girls that have come through the pathway. Girls that have been there for the last few years can now learn from new players and a new coach which is good. It's a good chance for them to really see how they go against the best in the world at training, but also to see how hard they work away from the field. Kez and Jess are just humans but they're really professional and I think they're going to set a great example for the younger girls in our team.
 "Kezie has been around for ages at the top level and she's so knowledgeable in that space. She's played at the top for a long time and brings a lot of impact and leadership in the forward which is something we haven't always had. She'll pass on a lot of knowledge.
 "Jess is a freak athlete. Seriously, she's a freak. She's so strong and powerful but she's also such a nice and genuine person. She works so hard off the field, and I think people will see that in her. Her talent comes from the hard work that she's done.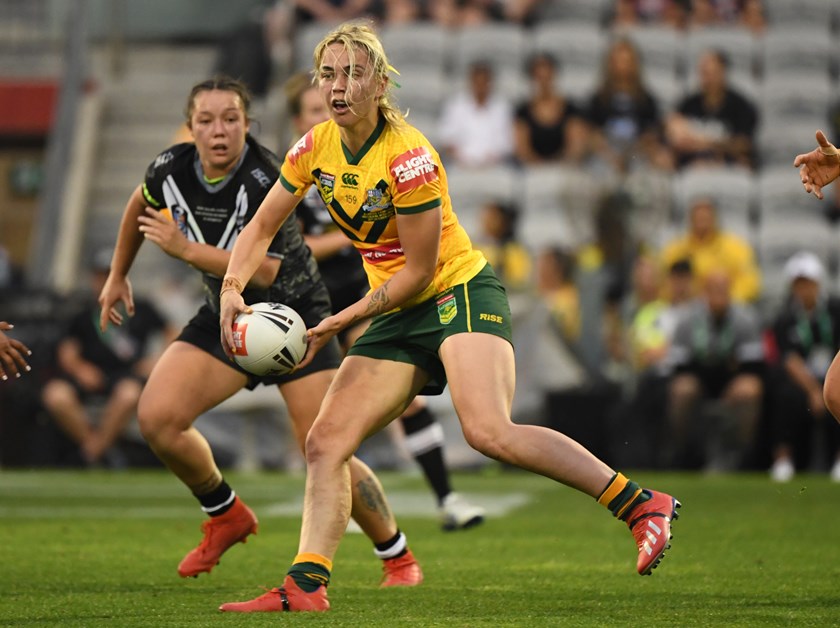 "As a club, I think we're starting to see now the benefits of the work that's been in place over the past few years with this program. Especially now with the Roar Academy, the steps and the opportunities for female players are in place. It's only been a few years and we're already seeing the success of it, which means it is only going to get stronger."