Wests Tigers returned for pre-season training on Wednesday ahead of the new 2022 NRL season.
Although the senior players aren't due back at training for a fortnight, a number of players from the first grade squad returned this week, while a handful of youngsters will get the opportunity learn off the best as they join the team on train and trial deals.
The players kicked off pre-season with screening and testing in the gym on Wednesday morning before hitting the field for a wet weather session on Thursday.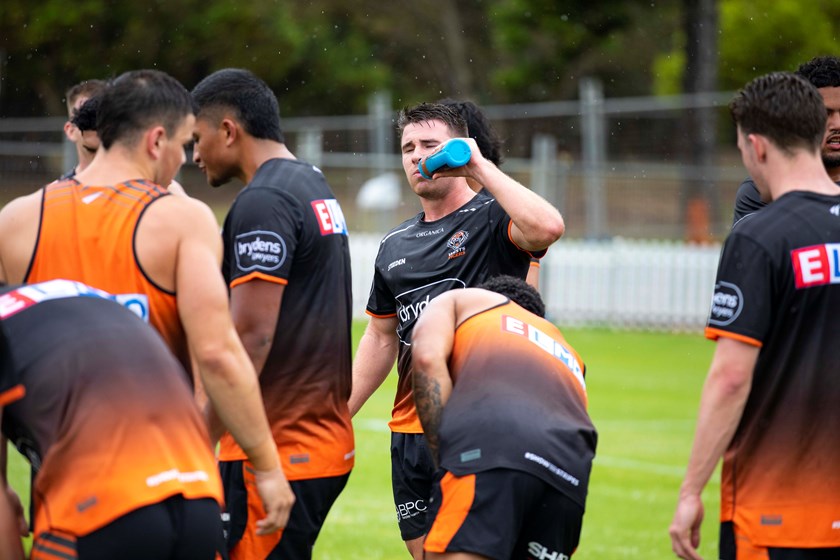 Players who returned this week
NRL squad: Daine Laurie, Tommy Talau, Adam Doueihi, AJ Kepaoa, Jock Madden, Stefano Utoikamanu, Shawn Blore, Kelma Tuilagi, Alex Seyfarth, William Kei, Tuki Simpkins, Jake Simpkin, Thomas Mikaele, Reece Hoffman.
Development players: Henry O'Kane, Brandon Tumeth, Lomi Saukuru.
Train and trial: Logen Dillon, Dudley Dutoi, Trey Peni, Tyrone Roberts, Kade Hill, Fonua Pole, Michael Tannous, Bray Guyan, Ben Stevanovic, Brandon Webster-Mansfield, Rua Ngatikaru, Billy Stapleton, Junior Pauga, Liam Scolari, Iverson Fuatimau, Austin Dias, Tom Freebairn.

Get to know our train and trialists
Brandon Webster-Mansfield
Originally a centre while playing in the junior reps, Webster-Mansfield has transitioned into a strong and aggressive second rower. A St Gregory's College Campbelltown product, the youngster is ready to make the most of his opportunity with Wests Tigers.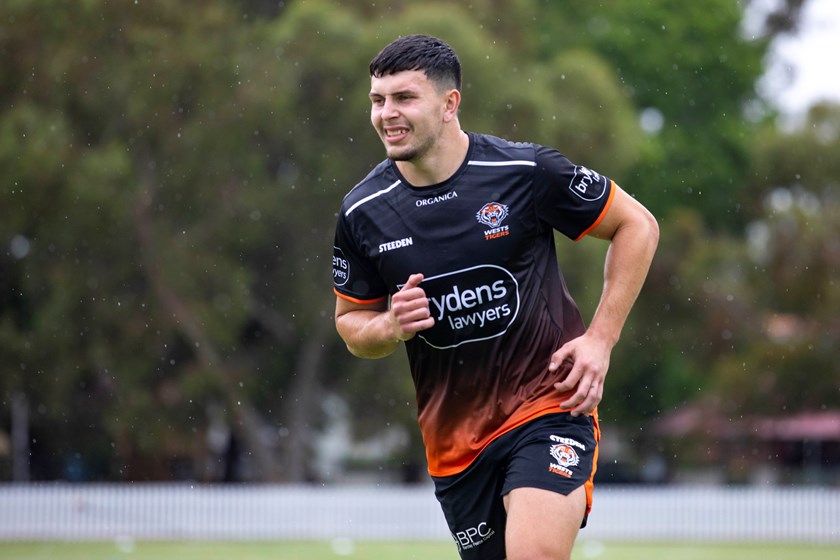 Dudley Dutoi
Dutoi gets his chance to learn off the best when he trains alongside the NRL players this pre-season. A talented outside back, the Townsville junior was named in the Australian Schoolboys Merit Team.
Kade Hill
The halfback helped Wests Tigers to an undefeated 2021 season in the Jersey Flegg before the competition was suspended due to COVID. Hill is a Keebra Park product and led Tweed to the National Championship in the SG Ball.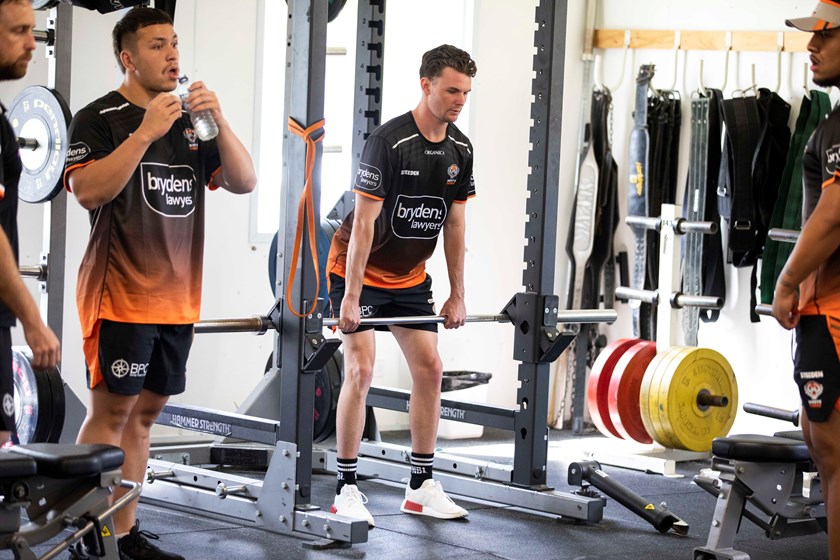 Trey Peni
Captain of the Keebra Park State High School team in 2020, the strong and aggressive outside back played SG Ball with Balmain Tigers and now gets an opportunity with Wests Tigers.
Logen Dillon
An exciting youngster with great speed and footwork at fullback, Dillon was a standout for Wests Tigers in Jersey Flegg throughout the 2021 season and he was rewarded with a NSW Cup debut earlier this year.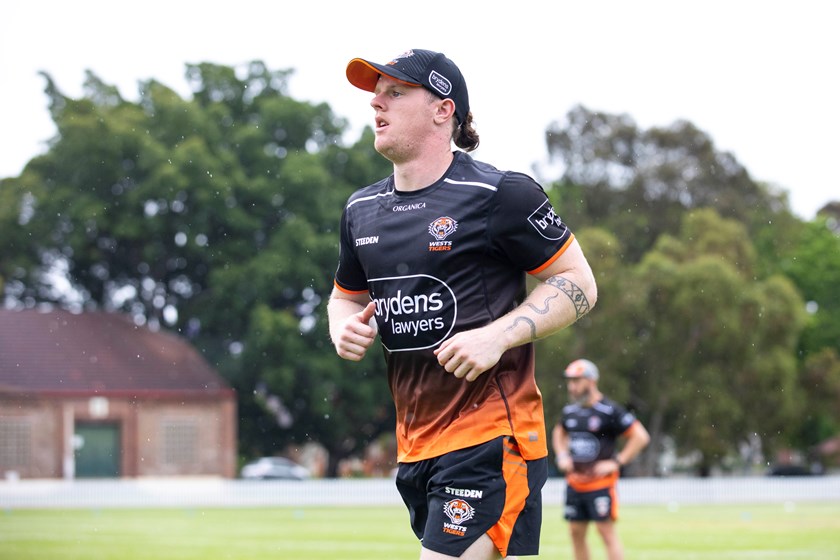 Tyrone Roberts
A talented Indigenous halfback, Roberts has excelled for Warilla-Lake in the Illawarra competition. The youngster has also represented NSW Country in the junior ranks.
Michael Tannous
A Balmain Tigers junior representative, the talented hooker and halfback missed the entire 2021 season due to an injury suffered in last year's pre-season. After a year of rehab, Tannous is raring to go for Wests Tigers in 2022.
Bray Guyan
A former captain of Balmain Tigers' SG Ball squad, Guyan is a talented lock who is ready to make the most of a big pre-season with Wests Tigers.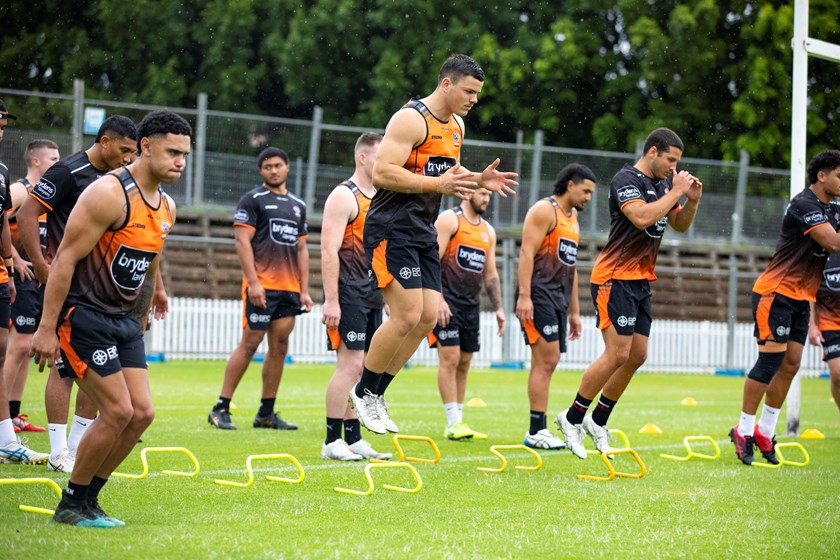 Fonua Pole
A Victoria junior, Pole's size makes him stand out in the gym and on the field. He played SG Ball with Balmain Tigers and is looking to take his career to a new level with Wests Tigers in 2022.
Ben Stevanovic
Having also led the club's Jersey Flegg team to an undefeated season in 2021, the Holy Cross College product has been handed a train and trial deal with Wests Tigers this pre-season.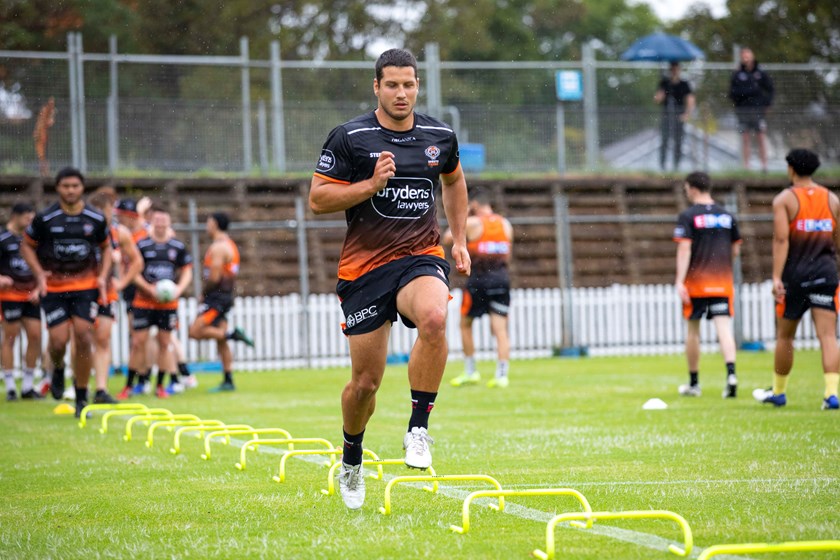 Junior Pauga
Having made his NRL debut in 2021, Pauga returns to Wests Tigers this pre-season looking to secure a spot in the top squad. He played two first grade games last season and managed to score a try on debut against the Broncos.
Rua Ngatikaru
Ngatikaura was arguably the best player in the Jersey Flegg side throughout 2021. A Wests junior, Rua captained the team and led by example, driving the team culture on and off the field. Playing a similar role to Melbourne's Brandon Smith, starting the game at hooker, Rua quite often filled the lock position during matches.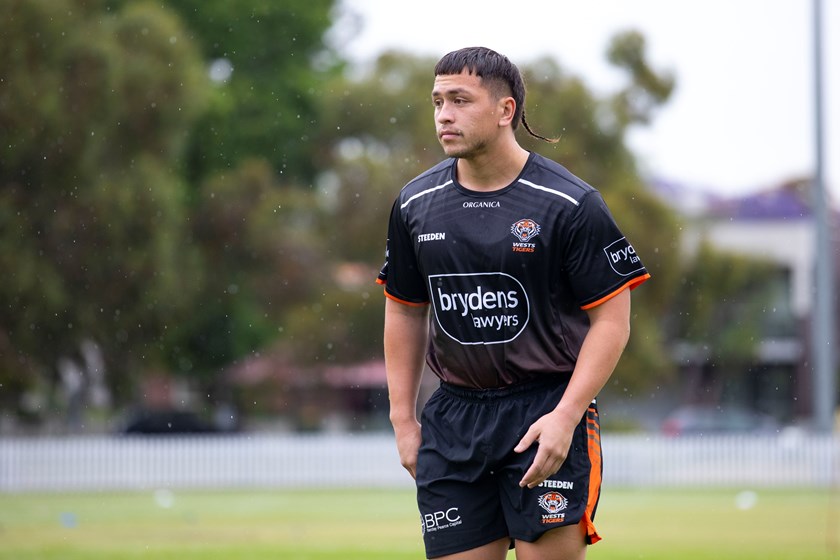 Billy Stapleton
A Balmain junior, Stapleton suffered a nasty broken jaw during a trial match against the Roosters last season and is eager to return to field in 2022. He'll get his chance to train with the NRL squad this pre-season.
Iverson Fuatimau
Having played his junior footy in Victoria, Fuatimau spent couple years at the Bulldogs before linking up with Wests Tigers. He's a strong and powerful centre, who is eager for a big 2022 season.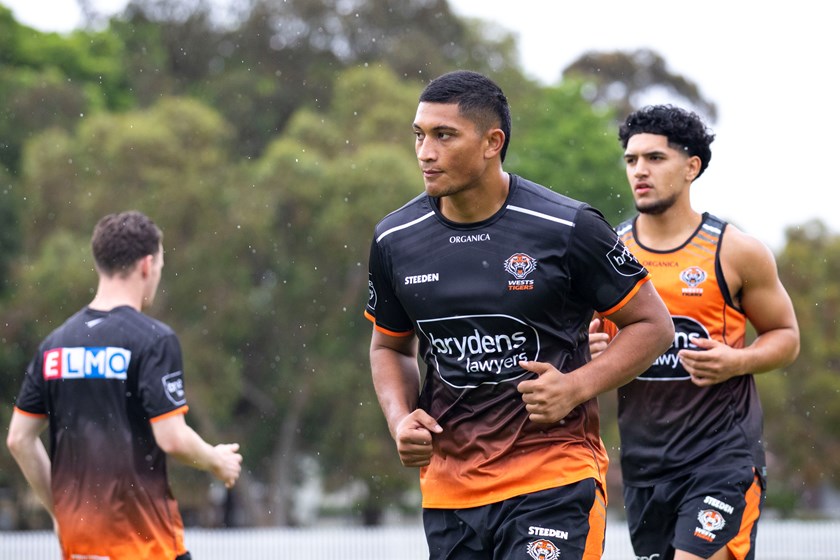 Liam Scolari
A quick winger who was voted by his teammates as their Players' Player , Scolari wasn also the top try scorer for Wests Tigers' Jersey Flegg side in 2021. He'll be looking to impress while training with Michael Maguire's men this pre-season.