Wests Tigers are pleased to announce that Barclay Pearce Capital have extended their support with the club and will now feature as a Platinum Partner in 2022.
Barclay Pearce Capital (BPC) is a prominent corporate advisory and equities trading firm, whose team of institutional specialists provide general advice, trade execution and quality objective research.
With over 50 years of combined team experience, BPC has expanded across Australia and beyond with offices now located in Sydney, Melbourne, Adelaide, Gold Coast and London. 
As part of the new, two-year agreement with Wests Tigers, Barclay Pearce Capital will feature on the front of the NRL playing and training shorts.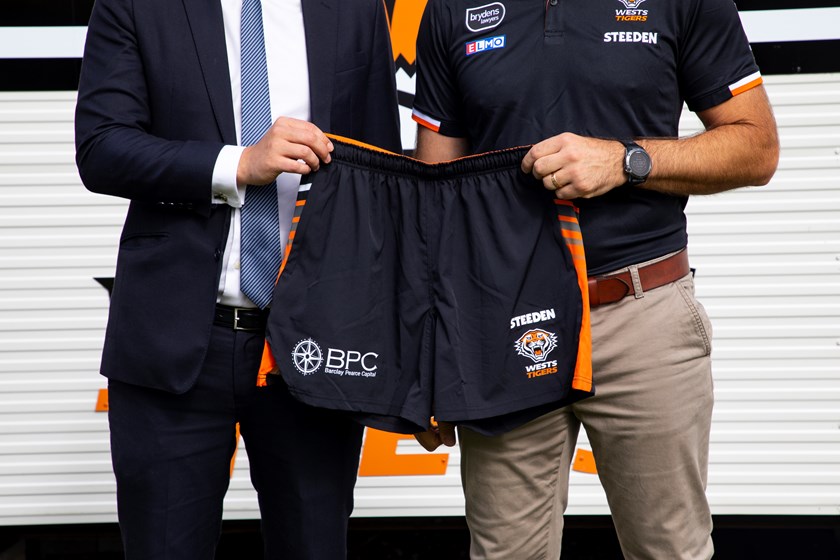 Barclay Pearce Capital Director of Corporate Finance Tim Wilson said the organisation was looking forward to working closely with the club.
"The company is thrilled to partner with Wests Tigers — a highly reputable team with a remarkable history and devoted fanbase," Wilson said.
"As part of our commitment to Wests Tigers, we will look to deliver a mentoring program for investment and portfolio management for all players, sponsors and management.
"We wish Wests Tigers a successful future on and off the field and we look forward to a long and mutually beneficial relationship."
Wests Tigers Head of Corporate Partnerships Luke Matthews said he was delighted to see Barclay Pearce Capital extend their commitment to the club.
"As a club, we're very pleased to see one of our proud corporate partners increase their support of Wests Tigers — a clear sign of the positive future that lies ahead," Matthews said. "It is clear that the relationship is beneficial to both organisations, and we look forward to having Barclay Pearce Capital as part of the Wests Tigers family for many years to come."
For more information on Barclay Pearce Capital, click here.