Wests Tigers are pleased to announce Jennifer Holden as the club's Member of the Month for November, 2021!
Jennifer was nominated for the Member of the Month Award, as part of the recognition for Wests Tigers Members in 2021.
As a reward for her continued support and dedication to Wests Tigers, Jennifer was awarded a signed 2022 Wests Tigers jersey as well as a Zoom call with local junior and Life Member Chris Lawrence.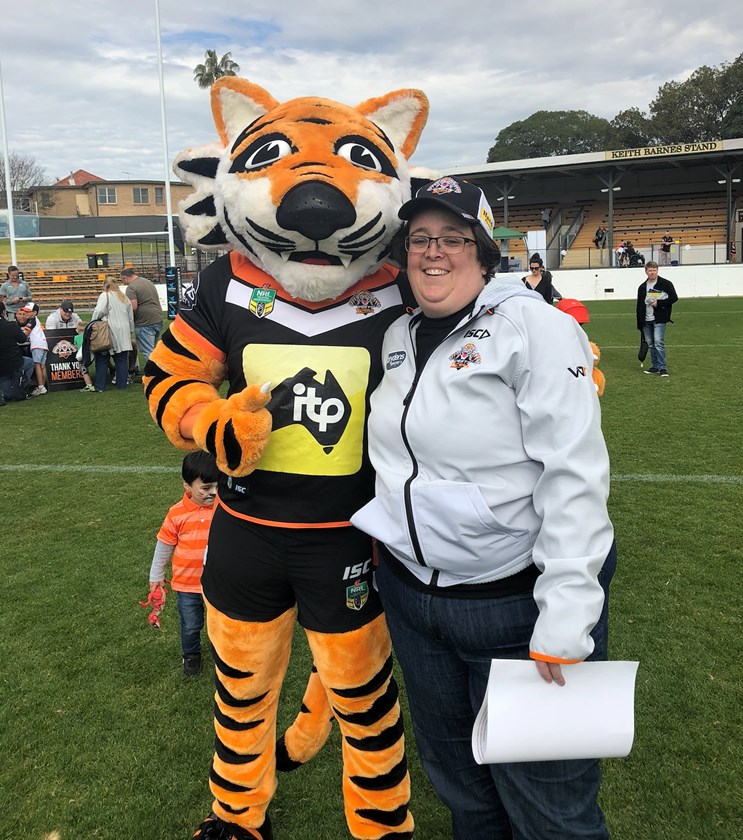 Successful nomination of Jennifer is as follows:
Because she lives and she breathes Wests Tigers!! Trust me she shines, I cannot say the words that cannot describes the dedication that she has had since she was a child; look up her history; she is amazing. I was a footy mum and she is always looking out for me even though I have moved away. We have the memories of photos from games not to mention all the Grand Final Lunches we went too many thanks to the icon Patty Perkins.
Remember to nominate a friend or family member for next month's award!