Wests Tigers Foundation is excited to partner with Wahu to spread the Christmas joy this holiday season with the upcoming annual Christmas Toy Drive in December.
Started back in 2016, the Wests Tigers Christmas Toy Drive has grown each year and will be back bigger and better in 2021.
For the first time in two years, Wests Tigers players and staff from NRL and Harvey Norman Women's Premiership squads will deliver toys to families in pediatric wards at Campbelltown and Liverpool Hospitals to ensure those in our community who are facing additional challenges this Christmas are not forgotten.
Due to restrictions in 2020, Wests Tigers players were unable to visit the hospitals, however they are excited and eager to spread the Christmas joy this time around.
Wahu Community Engagement Manager Ellen Pyle said Wahu is excited to partner with Wests Tigers for the 2021 Christmas Toy Drive.
"Our Australian Brand Wahu is proud to be supportive of the Wests Tigers 2021 Christmas Drive," Pyle said.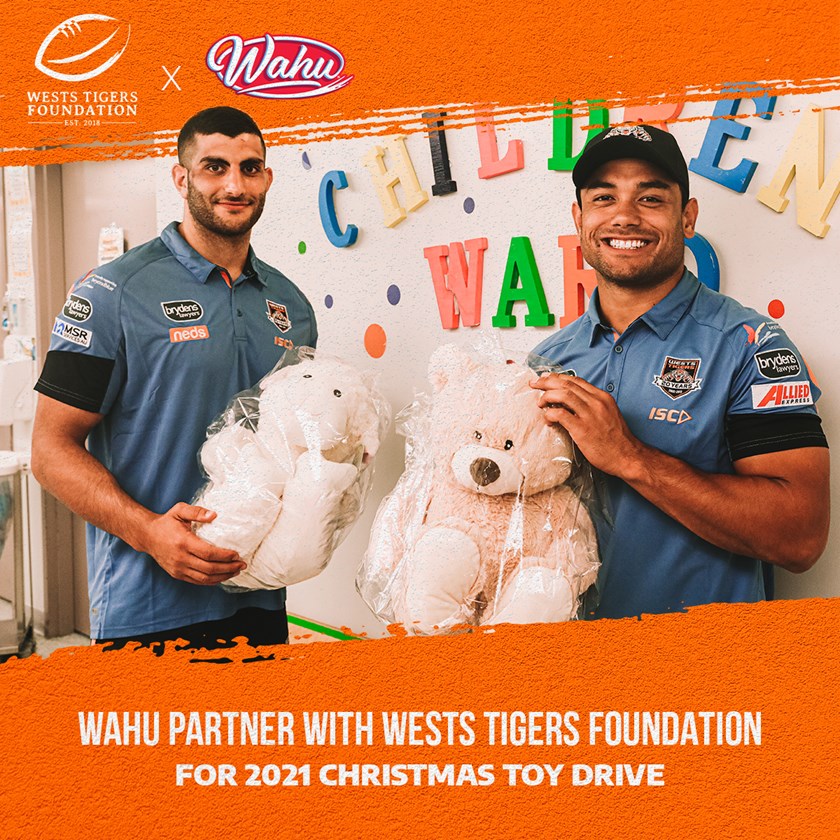 "This new partnership and teaming up with the Wests Tigers to deliver Wahu products to children in care is everything the Wahu Family loves and values. Our Wahu families young and old are huge sports fans, whether is playing in the backyard, cricket on the beach, kicking the footy in the park with friends or watching their team take to the field.
"We are honoured to align with the Wests Tigers at this special time of the year and wish all the families with children in hospital all the love and support."
Wests Tigers are appreciative of Wahu, who have donated toys to assist the Wests Tigers Foundation for this year's Toy Drive.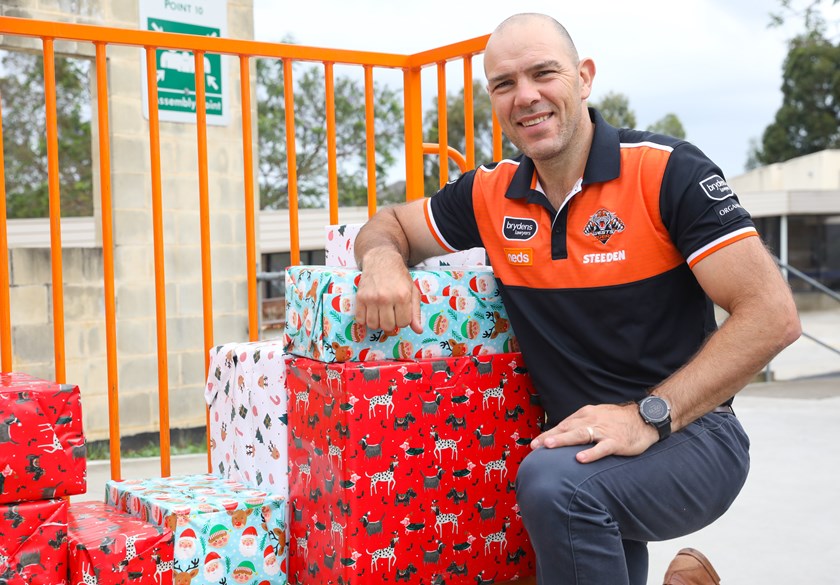 "It's such a privilege to have an iconic Australian brand like Wahu on board for our Foundation Christmas Toy drive," Wests Tigers Community Manager Keehan Diamond said.
"Christmas for some can be a difficult time and one of our goals as a club and Foundation is to inspire hope for our community and those spending the holiday season in hospital."
Click here to find out more about Wahu!