Wests Tigers are pleased to announce that market leading electrical motors organisation TECO has joined the club as a corporate partner for the 2022 season.
From humble beginnings in Taiwan, TECO has become an international mechanical and electronics corporation with a presence spanning five continents and thirty-six countries — powering large ships, mines, quarries, plants, and refineries.
Established in Australia over 40 years ago, TECO leads the way in industrial motors throughout the country and manufactures quality home appliances and air conditioners under the TECO and TECOAIR brands.
Entering the "Year of the Tiger" in 2022, Wests Tigers is proud to align with TECO as a corporate partner and look forward to the new partnership growing in the year ahead.
Lunar New Year is the most important and most festive holiday of the year for over 3.5 million Asian-Australians, with Wests Tigers looking forward to sharing in this special occasion with the many Asian communities across Sydney and within our catchments.
Similarly, the club is keen to showcase and share the game of rugby league with these communities and are in a great position to do so with Burwood, Rhodes, Eastwood, Ultimo and Carlingford all situated within our region and in the top 10 suburbs in Sydney with the highest percentage of Chinese residents per capita.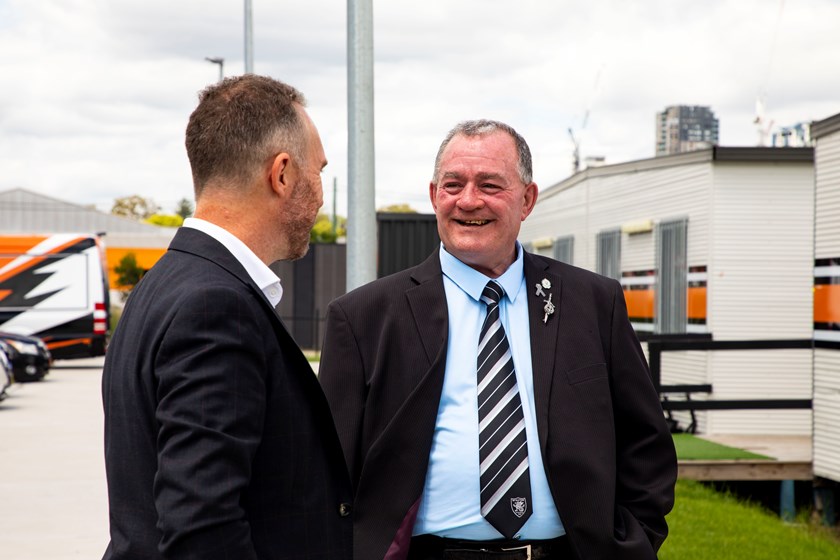 "It's very exciting to have a strong partner in TECO join Wests Tigers, for what we hope will be a lucky year for the club and Asian communities we represent — the Lunar Year of the Tiger," Wests Tigers Head of Corporate Partnerships Luke Matthews said.
"Whilst 2022 is Year of the Tiger, we look forward to celebrating our partnership with TECO over the next three seasons, with Wests Tigers Members and fans to benefit most from a range of special offers and discounts on TECO home appliances throughout the term."
TECO General Manager/Director, Troy Evans said: "TECO is extremely proud to announce a new corporate partnership, born in the Year of the Tiger, with Wests Tigers — a partnership that will be active and energetic. Wests Tigers have a rich lineage; a tapestry of two great clubs who harnessed diversity and transformed in a quest for elevated levels of competitiveness.
"TECO identifies with this and aligns with the Wests Tigers spirit, and we believe it will drive the success that we both seek to achieve in the Year of the Tiger."
For more information on TECO, visit www.teco.com.au.