Wests Tigers recruit Jessica Sergis is preparing for the biggest year of her rugby league career — and she can't wait!
With two NRLW campaigns, Harvey Norman Women's Premiership, State of Origin and a World Cup all jammed into the 2022 calendar, Sergis is eager for a massive year as she declares herself available for every game possible.
"100 percent — I've got my hand up for everything and I'm excited for the year ahead," Sergis said with a grin.
"Our 2022 calendar is pretty hectic and full — so it's going to give us something to look forward to. We're going to be the fittest we've ever been — we're going to have to look after our bodies.
"The only thing that would stop me is injuries. I'm a pretty competitive person and I can't wait to play as much as I can. I've had a number of injuries over the years, so I've got to be careful."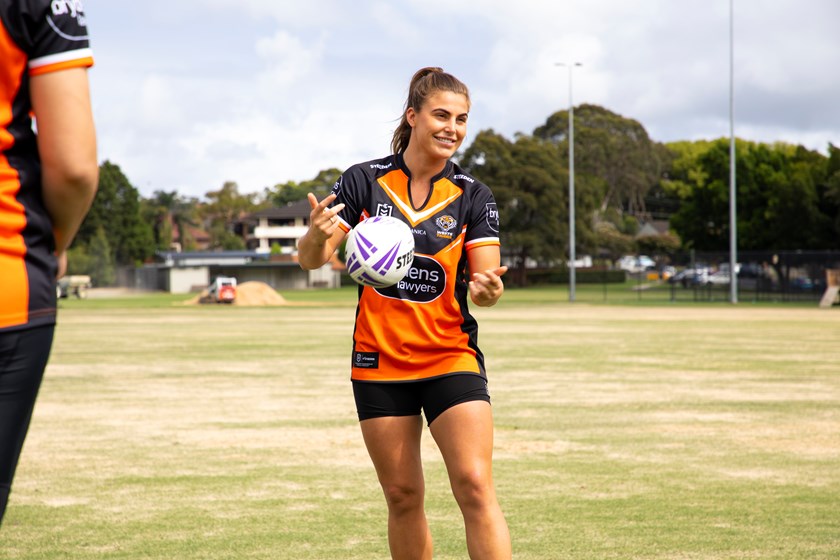 The New South Wales and Australia representative has already linked up with Wests Tigers for pre-season training ahead of the 2022 Harvey Norman Women's Premiership season.
"I'm pretty excited to be here at Wests Tigers," Sergis said.
"The major factor that got me here was the support staff behind the scenes and how much they believe and put into the women's game.
"The club cares about the women's game and takes us seriously as they aim to grow this space — it's nice and special to see.
"We were both stoked with the reaction we got when we signed with Wests Tigers.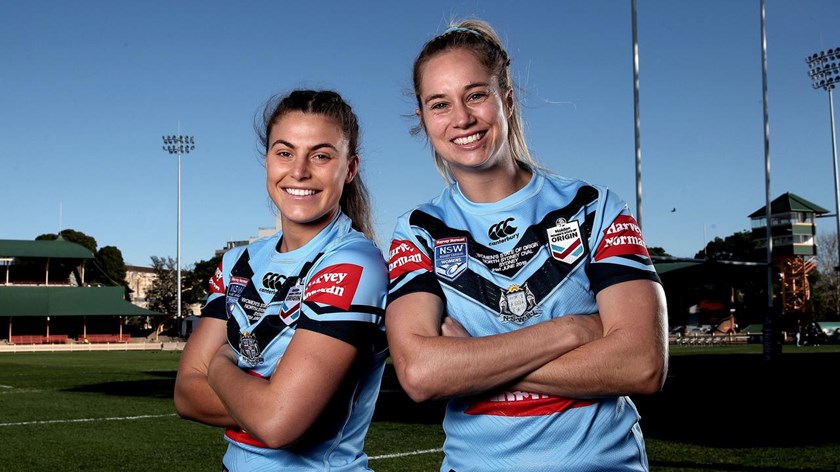 Everyone at the club — including the Members and fans — were really supportive and it showed how much they value the women's game. I'm looking forward to a fresh change."
With former Helensburgh duo, rep forward Kezie Apps and coach Ryan Powell, also joining Wests Tigers for the 2022 season and beyond, Sergis is looking forward getting the band back together.
"I started my rep career with 'Kez' [Apps] — when I first came through, she was the one person that I really strung to. Her personality, she's gorgeous inside and out," the representative player said.
"I'm happy that I get to play alongside her. I don't know how long that old girl has in her legs. I'm trying to stick with her for as long as I can and keep her in the game.
"It's always good to play alongside her. She always pushes me in the right direction.
"Playing under 'Powelly' [coach Powell] again will be great. He knows his footy well and is a bit of a footy nerd. He's helped me with my career and I'm always excited to learn."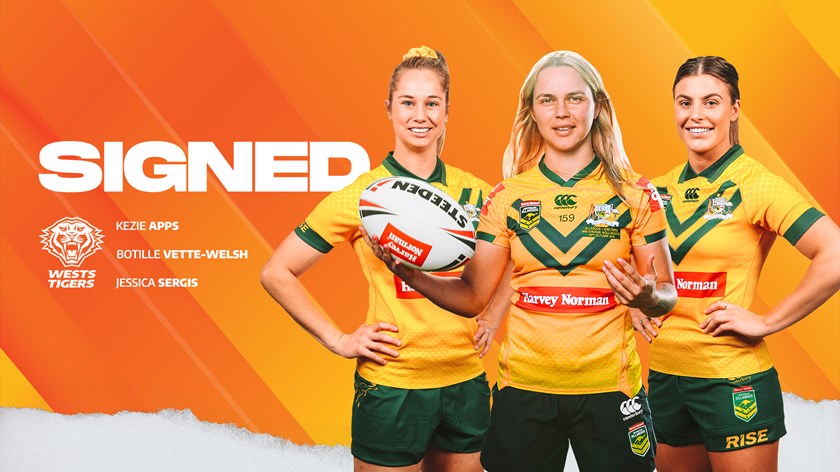 At the age of 24, Sergis feels she's still a student of the game, despite playing at the highest level and winning a Dally M medal.
She'll join Wests Tigers as a marquee player and she's eager to help her teammates along the way.
"I still feel like it's my first year in the game and I'm still learning," Sergis said.
"When people come to me for that mental role or just to help other girls, it makes me feel a little bit nervous to have that on my shoulders.
"But it means a lot to me that girls are looking up to me — hopefully I can help others succeed too."