Wests Tigers are pleased to announce Wally Mifsud as the club's Member of the Month for February, 2022!
Wally was nominated for the Member of the Month Award by his Mum Bridgette, as part of the recognition for Wests Tigers Members in 2022.
As a reward for his continued support and dedication to Wests Tigers, Wally was awarded a signed 2022 Wests Tigers jersey.
For successfully nominating Wally, Bridgette was also awarded a $50 merchandise voucher to spend at the club's online RoarStore.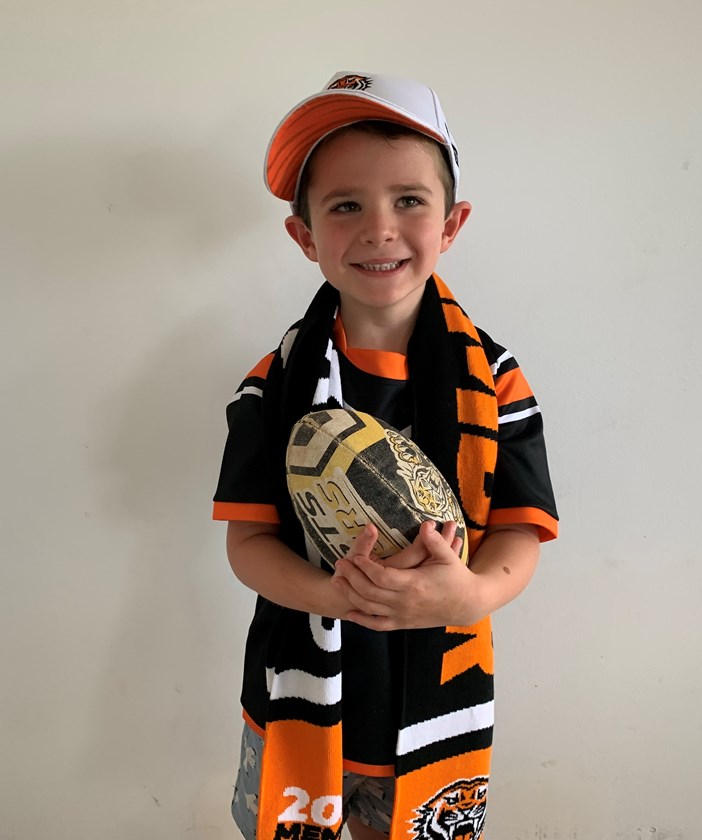 Successful nomination of Wally is as follows:
My 4 year old bleeds for the Tigers, he plays for the Tigers, and when he does he's always Nofa! We live in Melbourne so the only time we hear of the Tigers is on game day, but if you saw how my little boy loves the club it would warm your heart!
Remember to nominate a friend or family member for next month's award!