In recent weeks, the Wests Tigers Foundation have undertaken trips to a number of schools across the South Western Sydney region, in order to assist the development of rugby league programs in local high schools. 
In doing this, the Wests Tigers Foundation, along with Life Member John Skandalis, donated full Wests Tigers playing kits to schools such as (pictured:) James Meehan High School, Ambarvale High School and Elderslie High School to use at NRL schoolboy/girl carnivals and gala days. 
"The kids absolutely love having these guys come out to the school," said Sam Williams from Ambarvale High School.
"It really increases participation in our rugby league programs which is just so great."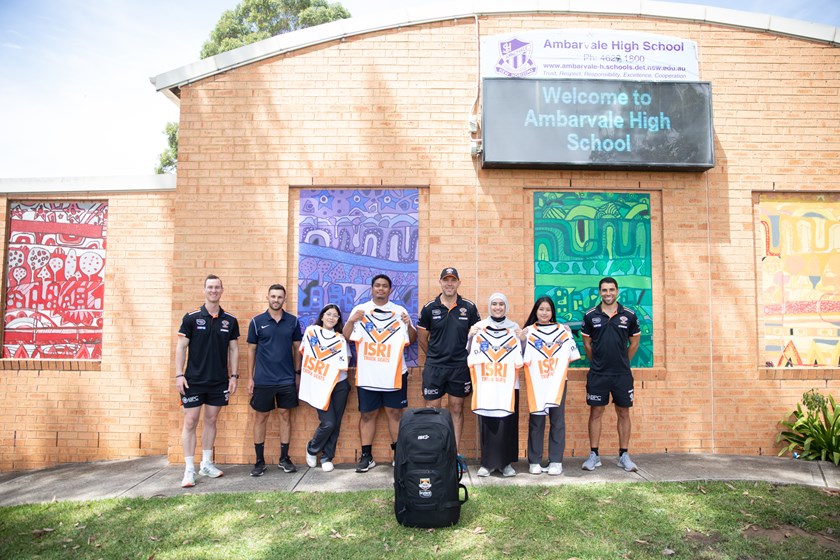 In conducting these visits, the Wests Tigers Foundation succeeds in its goal of contributing and sustaining the influence of sport and ensuring that support is provided to athletes, youth and the community they serve.
"It's great to see organisations like Wests Tigers come out and give some confidence to kids in the grassroots", explained Adriel Mani from Elderslie High School.
"They're doing an excellent job in promoting rugby league, and allowing us to represent their colours in the community is just awesome".
Wests Tigers Virtual Blitz