In line with the 2022 Harmony Week, as well as the NRL's Multicultural Round, Wests Tigers Foundation along with NSWRL staff hosted over 60 Macarthur Junior League players from community clubs across the south west Sydney and Southern Highlands regions, to participate in a Harmony event which aimed to educate players about respect, resilience, character and leadership.
Wests Tigers Harmony Night
The evening included special guest speakers including NRL Head Coach Michael Maguire, and past players Dene Halatau (player #68) and Chris Lawrence (player #104).
All shared their first-hand experience about playing in the NRL, the skills and characteristics which helped shape their career, as well as challenges they faced as a young player and the mechanisms, they implemented to overcome them.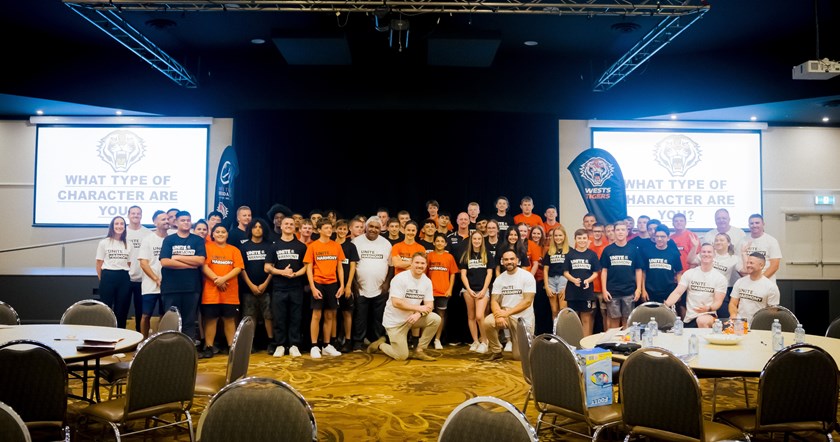 "My message for the group was to get these young guys in the Macarthur Junior League is all about my experiences and particularly around mindset, resilience and the support networks you will need when you go through your journey," Lawrence said.
Players participated in a range of interactive activities which aimed to celebrate the similarities and differences within the community.
"To be able to bring former players like myself and Chris Lawrence who is still very closely attached to the Club and to have someone as esteemed as the head coach, Michael Maguire participate as well, it shows a really good connection the Macarthur Junior League has with the Club," Halatau said.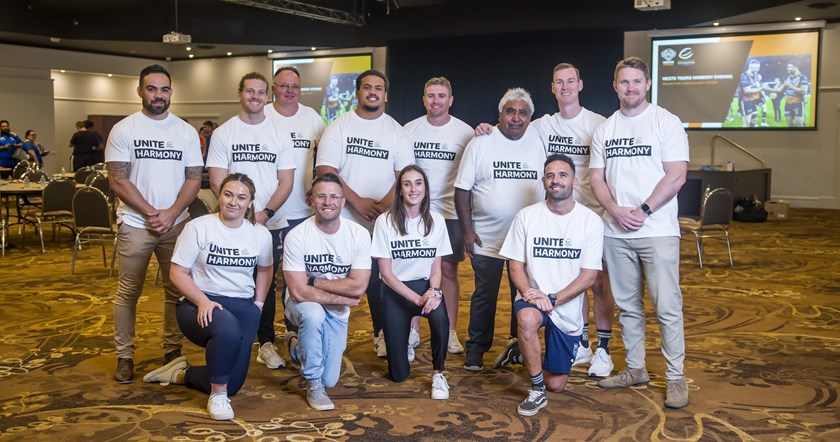 Harmony Week celebrates Australia's cultural diversity. It's about inclusiveness, respect and a sense of belonging for everyone.​
Wests Tigers Foundation continue to use the game of Rugby League as a key vehicle to drive positive change and enrich the lives of the community.