David Nofoaluama has again shown why he is a much-loved member of the Wests Tigers family.
Last weekend on the Gold Coast, Nofoaluma went out of his way to help a couple who had recently been evacuated from their home in Casino. It was a chance meeting in the team hotel, after an approach was made for a quick photo.
When told of the hardships this couple had been through, Nofa was quick to do his bit, arranging not just tickets to the Titans game, but a corporate suite to boot.
"So many people in our area lost their house and its heart-breaking" - Kerryanne Hellman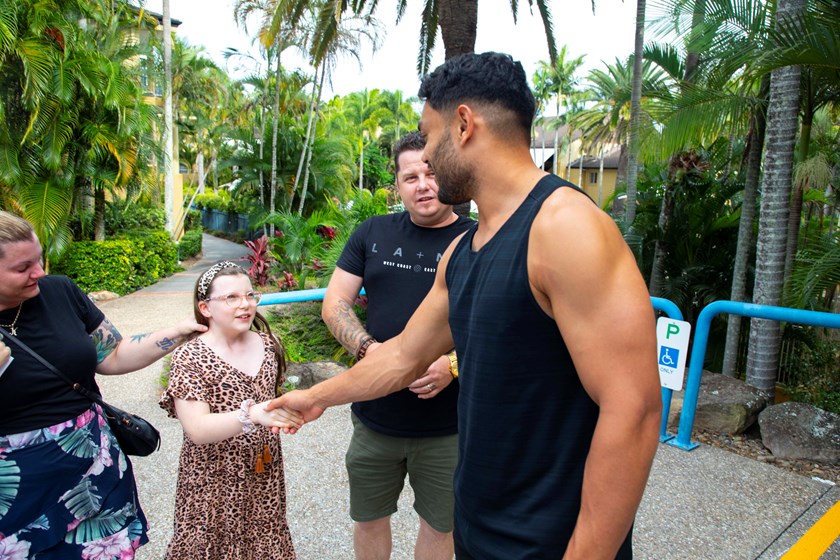 They told David how they had to evacuate their home in Casino and head to safer areas with work also being affected by floods leading to a very stressful period in the couples life. 
I'm lucky enough to live in Sydney and be fortunate enough to not be affected so it feels good to do something for people in need so they can enjoy the game and see the joy in their faces

David Nofoaluma
We hope Kerryanne and her family enjoyed their trip to the game and commend David for his selfless act of gratitude!