"He beats one, gets around a second, look at him go. It's a beautiful run by the young fullback, getting out beyond the 20!"
Wests Tigers Members might not be as fleet-footed as Daine Laurie, but that hasn't stopped them surging past the twenty.
Yes folks, this week our club has broken through the 20,000 Membership mark and is on track to set a club Membership record in 2022.
To celebrate this milestone, the club is offering all Wests Tigers Members a 20% Discount on all Roar Store merchandise! This special offer is available to all current and NEW Wests Tigers Members until Monday 11th April.
Club CEO Justin Pascoe says hitting 20K is a significant milestone: "I think it's important for us as a club to celebrate this type of achievement.  Our membership growth is a step-by-step process, and it's terrific to see the numbers rise.
Everyone from the players, coaches and front office are working their butts off every day to make this club great even better;  a club where members can feel they belong and be proud to be a part of the Wests Tigers family."
Our members are the heart and soul of this club. We value their commitment and what that commitment allows us to achieve.

Justin Pascoe
We've still got quite a way to go in terms of our bigger picture target, but the progress we're making is really encouraging."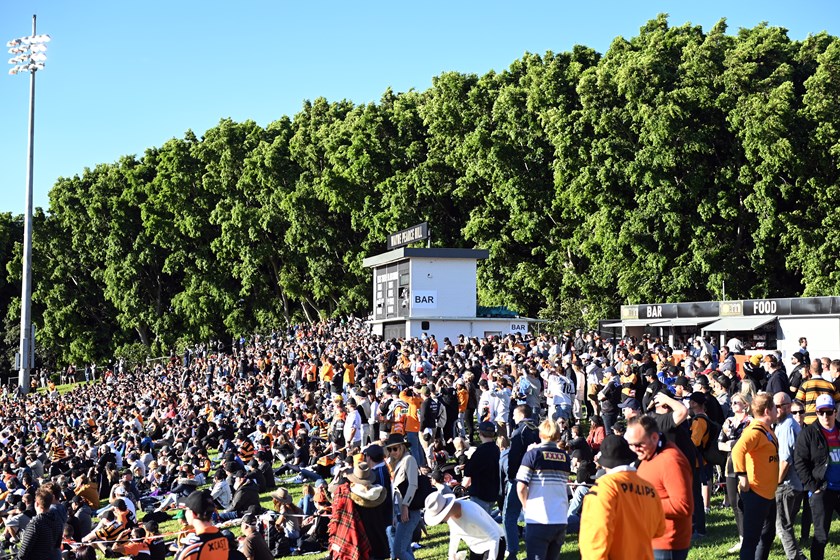 Harrison Southgate is the fan who signed up as the Wests Tigers 20,000th Member. 
I love the club and have been thinking about becoming a member for some time.  I'm so glad I did and it's nice that I've played a part in reaching the 20K milestone

Harrison Southgate
To take advantage of this exclusive offer simply visit https://www.roarstore.com.au/
Existing Members, be sure to check your inbox for the unique 20% OFF code.
Another popular Membership benefit is the 10% OFF all year round when dining at local restaurant Organica. 
- Membership are available from as low as $69 
- WT Rewards for Wests Tigers Members  
- Wests Tigers Members to check their email for a special offer.
-Shop merch at the Roar Store.
- Contact us today membership@weststigers.com.au