Between them they've played almost one thousand NRL games, and now they're helping the next crop of emerging stars.
Benji Marshall, Paul Sironen and Brett Kimmorley are among a several former players now involved in Wests Tigers development system. All three are household names, and all three share a vision of long-term success for joint-venture club.
Benji works in an ambassadorial role at Wests Tigers and is often called on to assist with coaching the junior rep teams. 'Siro' has his big hands all over the Balmain junior rep scene and has done so for more than a decade. And 'Noddy' joined the club about six months ago, as Pathways Coaching Manager.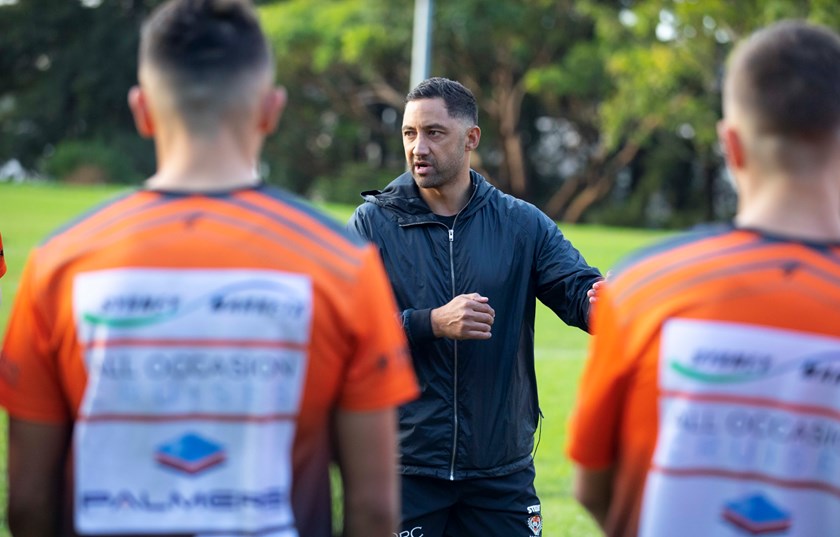 The trio was on hand on Tuesday, helping prepare the Balmain SG Ball side ahead of Friday's sudden death final against Canterbury.
Marshall still has a spring in his step almost two decades after making his NRL debut and gets a kick out of helping the young guns, "I get a lot of joy out of coaching the kids and find it really rewarding," he said.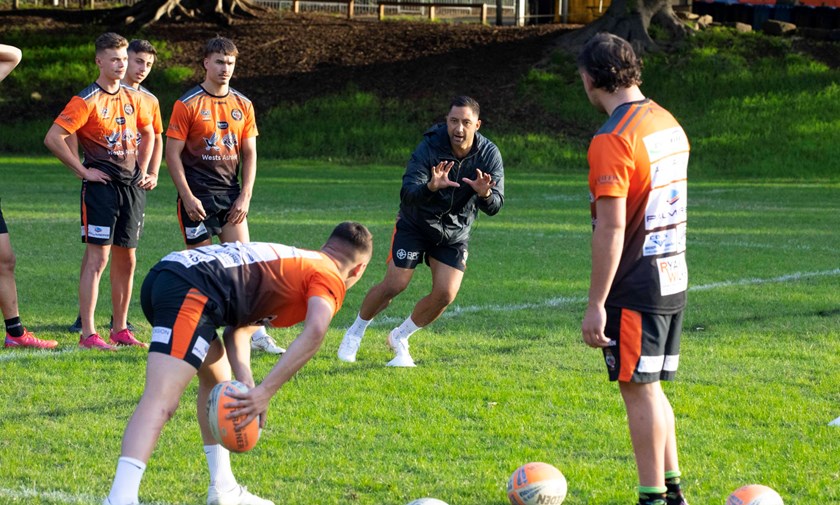 "When you teach them something and they go out on the field and do it and then say 'ah, you taught me that', it's pretty cool.
I'm just happy giving something back to the club.

Benji Marshall
"One thing I've seen with a lot of kids is they get fast-tracked to where they think they're first graders but they forget all the basics. So for me to be able to give back, I actually get a lot of joy out of it
"We've got so much experience here in the pathways team with the likes of Noddy, Siro and others.
"I reckon for the future of our club, this is the way to go, with these kids from Balmain and Wests and that's the way forward for us.
Although early days, the success of the club's junior rep sides would suggest the new-look Pathways team is doing quite a good job.
Wests Magpies have not lost a game all season in the Harold Matthews, finishing top of the table. Wests Tigers Tarsha Gale Cup side is also through to the pointy end, booking a week one final against Illawarra on Friday morning.
And both the Andrew Johns Cup and Laurie Daley Cup teams were both defeated in hard-fought finals matches over the past fortnight.
Given the abundance of rugby league DNA in the club's Pathways system, this early success should come as little surprise.
Kimmorley says the club's younger rep players are very lucky to have the likes of Benji on board, "It's something we are all very passionate about and it's great to see our rep teams making it through to the finals.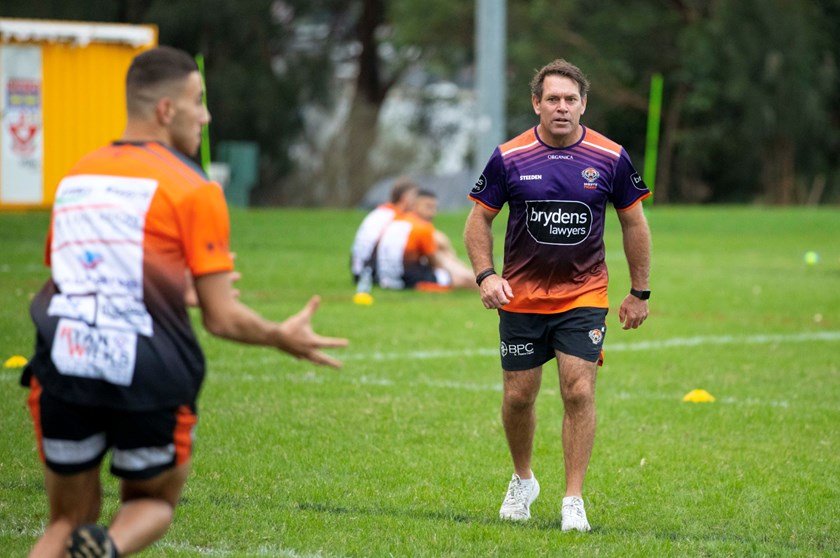 "Having Benji at training is such a valuable thing for these kids, particularly leading into the finals. He's a legend around here and they love his input.
"He brings a lot of energy and fun to the sessions as well. He was also out at Wests a few weeks ago and they too got a lot out of it."
Benji, Siro and Noddy are just one part of the Pathways picture at Wests Tigers.
"The rep teams know they are being coached very well and mentored by some of the greats of the game," Kimmorley added.
At the end of the day it's the hard work by the players and their coaches that will drive continued success.

Brett Kimmorley
There are many parts to this story, and all of them it would seem, are working their butts off for the cause.
Macarthur's development region is overseen by former Wests Tigers fullback, Shannon Gallant. Head of Pathways is Matthew Betsey, an astute administrator who was in a similar role at Cricket Australia. And keeping a very close on eye on things is four-time premiership winning coach Tim Sheens.
Fair to say isn't it, that Wests Tigers young guns, are in very good hands.