Wests Tigers winger Asu Kepaoa had goosebumps while running out onto WIN Stadium a few weeks back, with the moment marking the end of a long road back to the NRL.
The Round 8 match against the Dragons marked Kepaoa's return to the field, 379 days after suffering a season-ending ACL tear against the Rabbitohs in April last year.
Kepaoa recently opened up about the mental struggles that he was faced with throughout his lengthy stint on the sidelines.
"It was a very long journey, filled with ups and downs, but I was lucky enough to have a good support system to help me out along the way".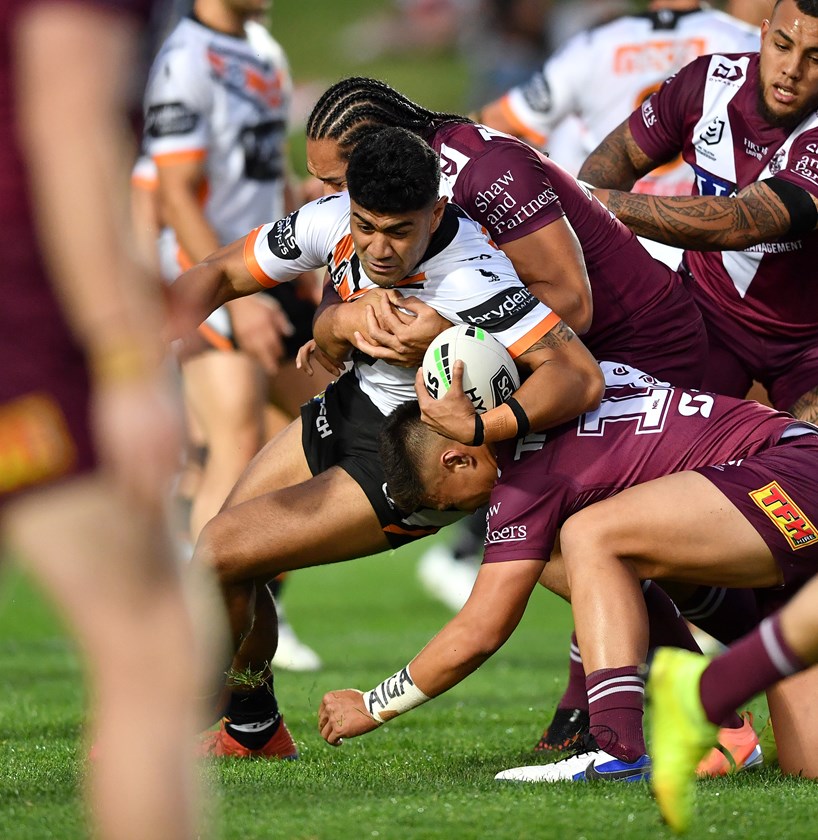 Following his injury, Kepaoa underwent knee reconstruction surgery and battled his way through a challenging rehabilitation process to be ready for the start of the 2022 season.
However, in a cruel twist of fate, he tore his pectoral muscle in pre-season training and was forced to go back under the knife.
Kepaoa said he was left at 'rock bottom', questioning more than just his future in the game.
"It was a really dark time. I wasn't even thinking about coming back to the game, it was more than that".
I struggled mentally, but I got through it with the help of the club, the players and my family at home".

AJ Kepaoa
During the tough times, Asu also reached out to former Samoan and Kiwi international Joe Galuvao.
Galuvao has worked as an ambassador for the NRL's State of Mind program, which is aimed at breaking down the stigma of mental health amongst players and the broader community.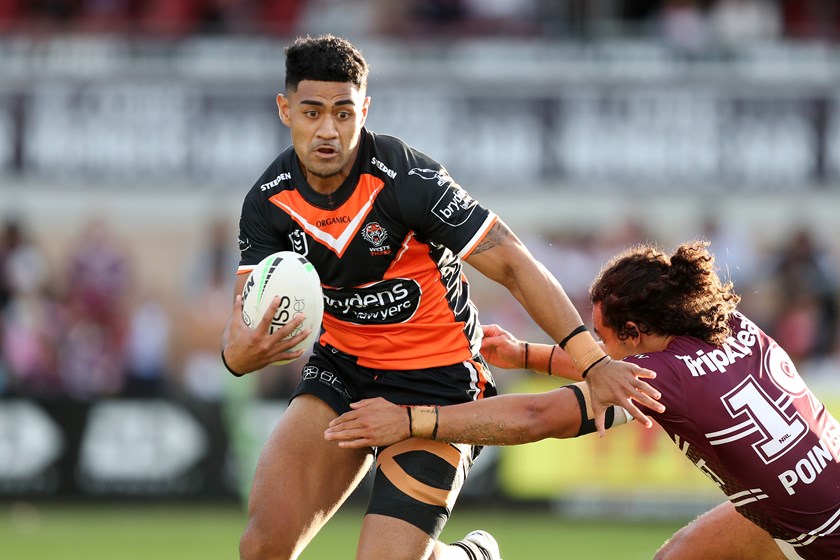 Once his rehabilitation was complete, Kepaoa was cleared to return by Wests Tigers medical staff to face the Dragons in Wollongong.
When asked about his emotions before kick-off, he said that any nerves were quickly replaced by excitement as he ran out of the tunnel.
After playing just two games Kepaoa hit another hurdle last week when he contracted Covid 19 and was ruled out of the team's Magic Round match in Brisbane.
As soon as I got onto the field, I got goose bumps. My hairs went up and I had just forgotten the feeling of running out with the boys".

AJ Kepaoa
AJ is back on deck ahead of Friday's clash against Canterbury and hoping to make a big contribution to the team for the remainder of the season.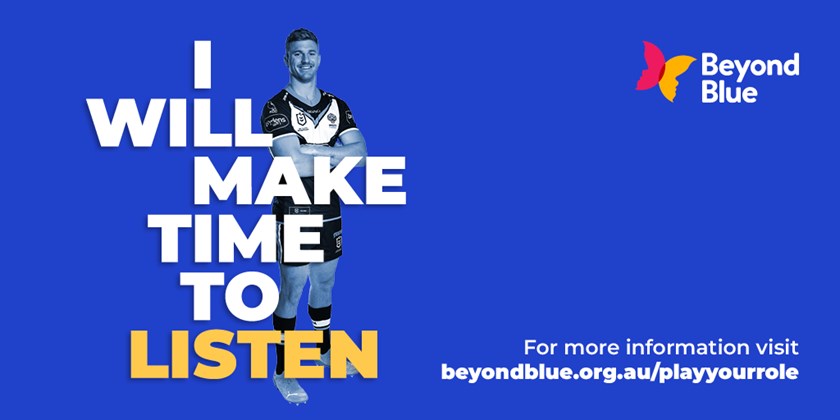 Up for grabs at Leichhardt on Friday are two valuable competition points, as well as the Beyond Blue Cup.
The Beyond Blue Support Service is available from anywhere in Australia by calling 1300 22 4636. Email and web chat services are available at beyondblue.org.au/get-support