The 2022 Wests Tigers Indigenous Jersey represents the club's history, its future and so much more. 
Artist Tyler Smith, who designed the jersey, will speak to the playing group this week in preparation for Saturday's Indigenous Round clash with the Rabbitohs to explain the jersey's design and significance.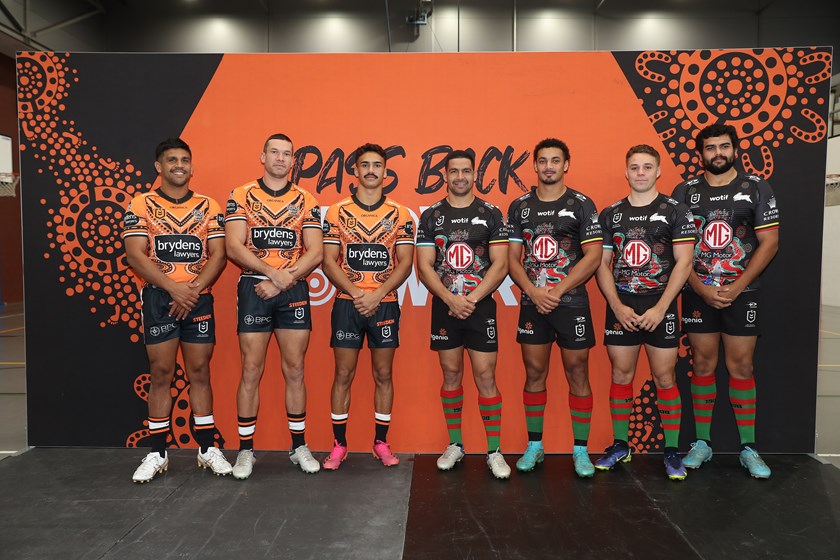 The two symmetrical designs along the bottom of the jersey's front represent elders, or in Wests Tigers' case, the foundations of the club and the people who have helped build it.
The curved symbols in between the jersey's 'V' represent the people who represent the club at present, from the playing group to the wider organisation as a whole. 
The dotted white lines at the top of the jersey's front represent the people who will take the club forward into the future, continuing what previous generations have achieved.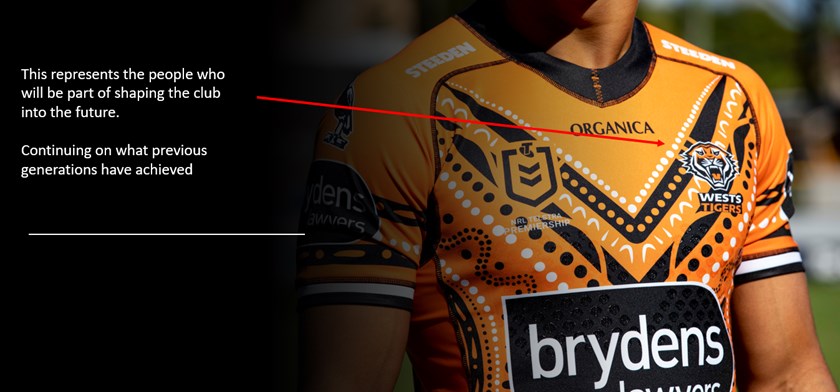 The curved lines below the jersey's 'V' represent the waterways of the local area in which the Wests Tigers club is based.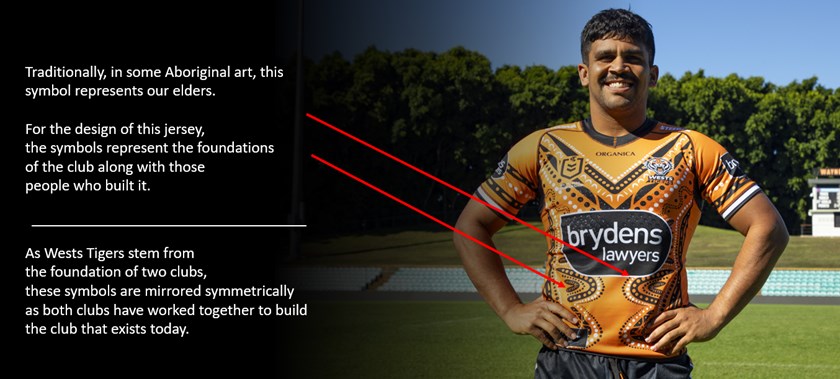 The totems of the current Aboriginal Wests Tigers players have also been included on the back of the jersey, with totems being inherited by cultures, families or communities as a spiritual emblem. 
Purchase your Wests Tigers 2022 Indigenous Jersey online now.