Wests Tigers are teaming up with Australia's Wheelchair Rugby League team in the build up to Sunday's home game at Campbelltown.
Players from both teams will be out about in the community this week, ahead of Wests Tigers Round 14 clash against Manly Sea Eagles.
The 'Wheelaroos' are also preparing for their own big event, the Rugby League World Cup, which will be held in the UK during October and November.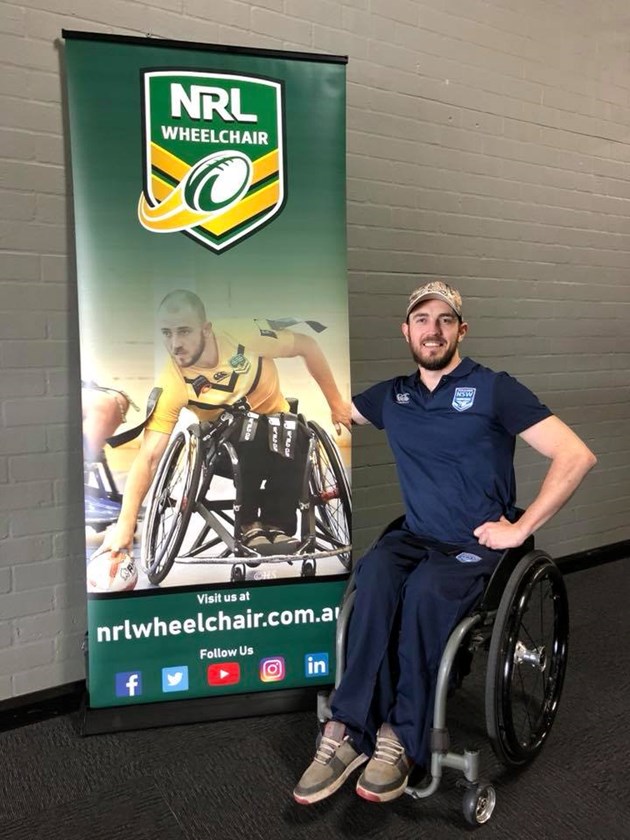 Australian Wheelchair Rugby League veteran Brad Grove says this year's World Cup will be a ground-breaking event.
"We're so excited about heading to the UK to wear the green and gold."
What makes it even more special for us is because this is the first time the Wheelaroos will join the Jillaroos and Kangaroos as part of the main tournament."

Aussie WRL veteran Brad Grove
The Rugby League World Cup tournament, which was postponed in 2021 due to the pandemic, brings together men's and women's teams plus wheelchair teams from around the world.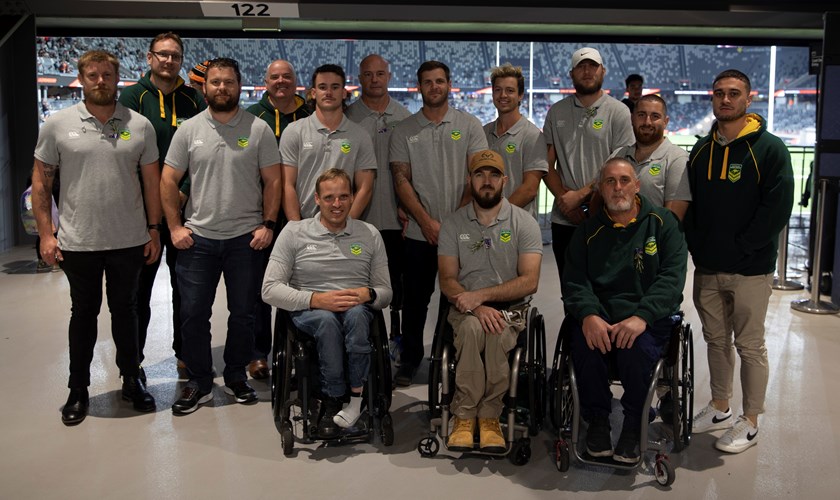 Grove is a champion for Wheelchair Rugby League participation and is currently in the middle of a 1000km journey to raise funds for junior Wheelchair athletes and associated programs including the upcoming launch of NSWWRL's inaugural junior competitions.
The Wests Tigers Wheelchair athlete says his sport offers opportunities on many levels.
"It's a truly inclusive sport that can include players of different abilities, ages and genders all playing on the same team.
A common misconception is that Wheelchair Rugby League is just for people who are in wheelchairs. It's not. Each team of ten is allowed a maximum of two non-disabled players."

Brad Grove
"We even have a father and son playing alongside each other in our team which is pretty special."
Grove is quietly confident about his team's chances at the year-end event, "Our team is highly rated and includes athletes who have performed well at Wheelchair State of Origin clashes and in previous Wheelchair Rugby League World Cups."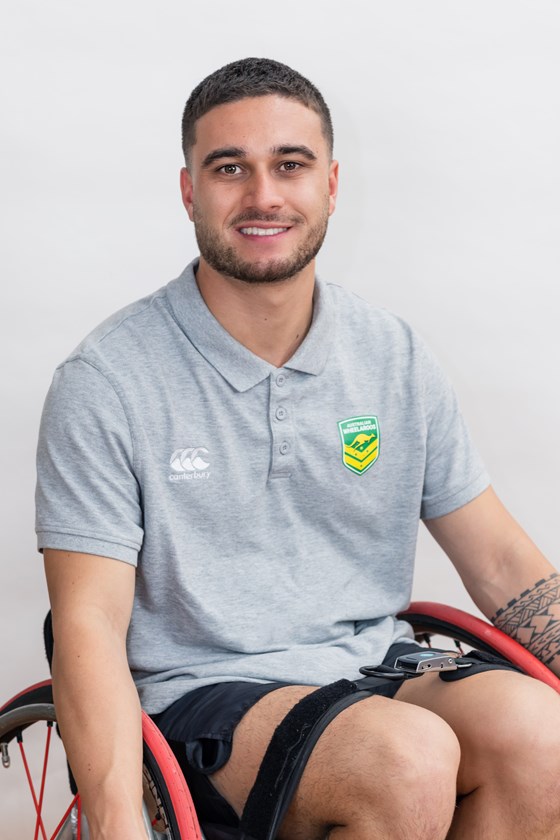 Wests Tigers forwards Luciano Leilua, Luke Garner and James Tamou will join a handful of Australian Wheelchair Rugby League players on Thursday at Elizabeth Macarthur High School. Wheelchair Rugby League Ambassador and Wests Tigers HNW Coach, Brett Kimmorley will also be in attendance.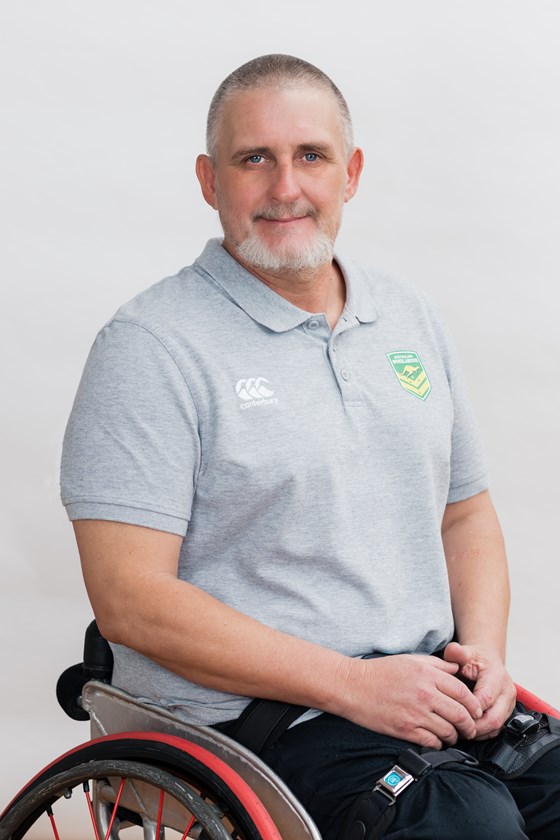 The club is helping The Wheelaroos raise funds for its World Cup tour later in the year. Fans who might like to contribute can do so at the game on Sunday by purchasing a ticket in the 50:50 Charity Raffle or simply click here.
Additional info:
The 'Push Your Limits' challenge will ultimately see Brad Grove push his wheelchair for 1000 km. The athlete's goal is to do this in the fastest time possible (under 100 hours).  To date Brad has over $8,374.35 and is getting very close to his $10,000 target.
 
Brad has been bringing the disability and rugby league communities on board, conducting open sessions in Sydney where wheelchair users can push alongside him. He has also travelled to NRL Wheelchair branches around Australia for local community "Push Your Limit" sessions.
 
The game was developed in France in 2004. The WRL organisation in Australia was founded in 2010. Since then local WRL competitions have been established throughout NSW, Queensland and the Northern Territory.
 
The WRL is a not-for-profit organisation, so raising money to send the Australian team to the UK is a big task. An average sports wheelchair for playing WRL costs around $6,000.
 
The game is played on a basketball court, using a size 4 ball. There are ten players per team, with a maximum of 2 non-disabled players. There are five players per team allowed on court at a time.