You have skipped the navigation, tab for page content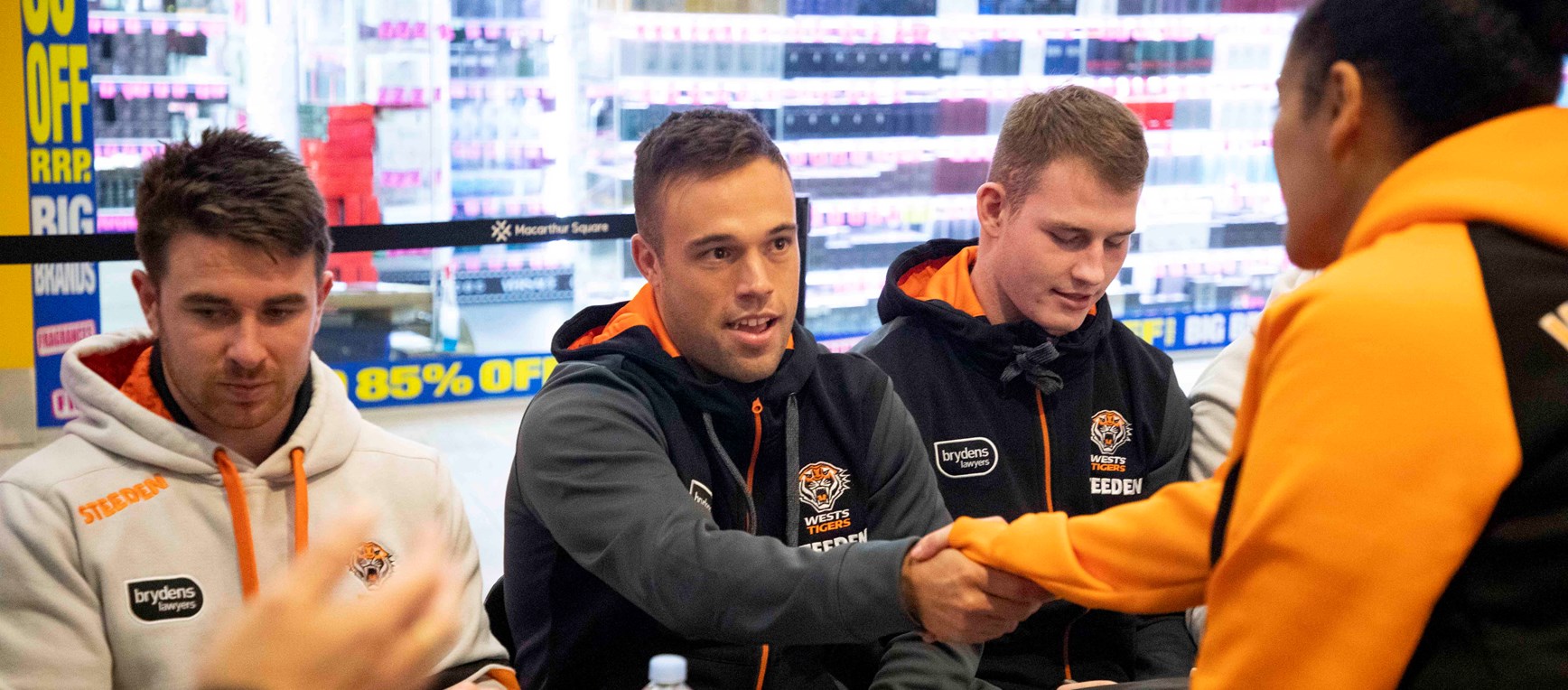 Gallery: South West signing session!
Catching up with members and fans at Macarthur Square, Campbelltown, ahead of Sunday's game against Manly Sea Eagles

Wests Tigers respect and honour the Traditional Custodians of the land and pay our respects to their Elders past, present and future. We acknowledge the stories, traditions and living cultures of Aboriginal and Torres Strait Islander peoples on the lands we meet, gather and play on.