The 2022 Representative Round will run from Thursday, June 23 to Sunday, June 26 with matches taking place across Australia and New Zealand in men's, women's and junior competitions.
New South Wales and Queensland will kick off the weekend on Thursday night with an under-19's State of Origin double-header at Leichhardt Oval in Sydney.
Friday will see the Ampol Women's State of Origin clash take place at GIO Stadium in Canberra, before a blockbuster day of international action on Saturday with three men's Test matches and one women's Test taking place across the Tasman.
The Kiwi Ferns and Mate Ma'a Tonga women will play the first match at Mount Smart Stadium since November 2020 when they kick off the first of two games in New Zealand on Saturday, with the senior men's teams facing off later on.
In Campbelltown, Toa Samoa and the Cook Islands do battle in the first of two Pacific Test matches, with Papua New Guinea also taking on Fiji.
Rounding out the weekend will be Game Two of the 2022 Ampol State of Origin series from Optus Stadium in Perth, as the Blues look to bounce back from their defeat in Game One to keep this year's series alive.
Tickets for all matches across the representative round weekend are available by visiting nrl.com/tickets or using the match centres below.
2022 Representative Round Schedule
U/19's Women's State of Origin
Thursday, June 23 at Leichhardt Oval, 5.45pm AEST
Match: NSW U19s Women v QLD U19s Women
Round 1 -
Venue: Leichhardt Oval, Sydney

U/19's Men's State of Origin
Thursday, June 23 at Leichhardt Oval, 7.45pm AEST
Match: NSW U19s v QLD U19s
Round 1 -
Venue: Leichhardt Oval, Sydney

Ampol Women's State of Origin
Friday, June 24 at GIO Stadium, 7.45pm AEST
Match: NSW Women v QLD Maroons
Round 1 -
Venue: GIO Stadium, Canberra

Kiwi Ferns v Mate Ma'a Tonga (Women)
Saturday, June 25 at Mount Smart Stadium, 1.10pm AEST
Match: Kiwi Ferns v Mate Ma'a Tonga
Round 1 -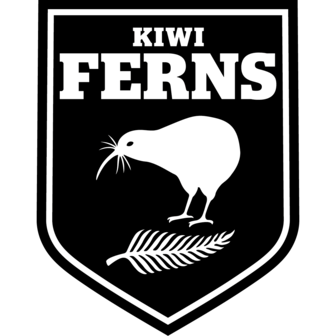 Away Team
Mate Ma'a Tonga
Venue: Mt Smart Stadium, Auckland

New Zealand v Mate Ma'a Tonga (Men)
Saturday, June 25 at Mount Smart Stadium, 3.20pm AEST
Match: New Zealand v Mate Ma'a Tonga
Round 1 -
Away Team
Mate Ma'a Tonga
Venue: Mt Smart Stadium, Auckland

Samoa v Cook Islands
Saturday, June 25 at Campbelltown Sports Stadium, 5.40pm AEST
Match: Samoa v Cook Islands
Round 1 -
Venue: Campbelltown Sports Stadium, Sydney

Papua New Guinea v Fiji
Saturday, June 25 at Campbelltown Sports Stadium, 7.50pm AEST
Match: Papua New Guinea v Fiji
Round 1 -
Home Team
Papua New Guinea
Venue: Campbelltown Sports Stadium, Sydney

Ampol State of Origin Game Two
Sunday, June 26 at Optus Stadium, 7.50pm AEST
Match: Blues v Maroons
Game 2 -
Venue: Optus Stadium, Perth