Match: Wests Tigers v Bulldogs
Round 11 -
Venue: Leichhardt Oval, Sydney
Wests Tigers Coach Scott Kenna has named his side to take on the Canterbury-Bankstown Bulldogs at Leichhardt Oval this weekend. 
The match is making up for their previously scheduled Round 11 clash earlier this year, which was postponed.
Junior Tupou returns to the line-up on the wing this week after a valuable stint in both the KOE NSW Cup and NRL sides.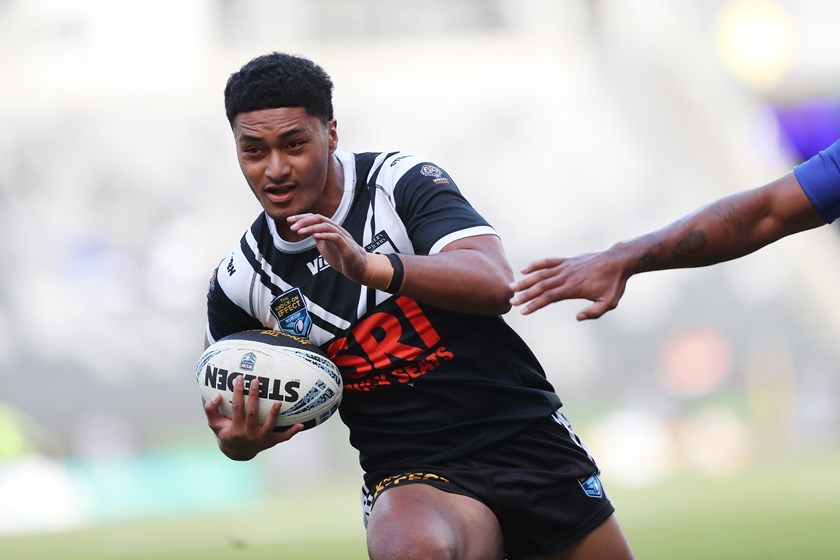 Teenage winger Joseph Delle lines up on the other wing. 
Zane Camroux, Fonua Pole and Sione Fainu also rejoin the side after lengthy runs in KOE NSW Cup. 
Henry O'Kane makes his return from injury to take his place in the second row.
The NEW match details are below.
Wests Tigers vs Canterbury-Bankstown Bulldogs 
When: 7:00pm Friday 24 June
Venue: Leichhardt Oval 
1.           Jahream Bula
2.           Junior Tupou
3.           Livai Saukuru
4.           Kurt Picken
5.           Trey Peni
6.           Zane Camroux
7.           Kade Hill (c)
8.           Tuki Simpkins
9.           James Valevatu
10.         Fonua Pole
11.         Sione Vaihu
12.         Henry O'Kane
13.         Sione Fainu
14.         Tray Lolesio
15.         Lomi Saukuru
16.         Jamie Lawler
17.         Samuel Kamu
18.         Cayne Nicholas
19.         Brandon Mansfield
20.         Justin Matamua
21.         Brandon Tumeth
Coach: Scott Kenna