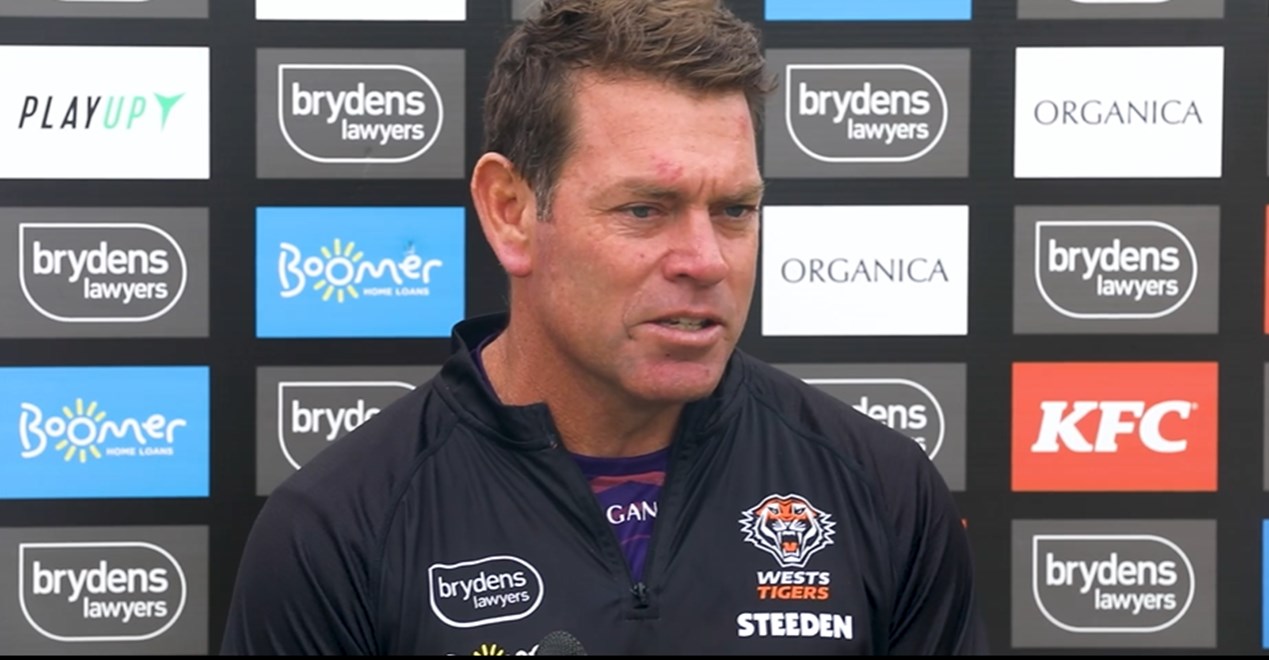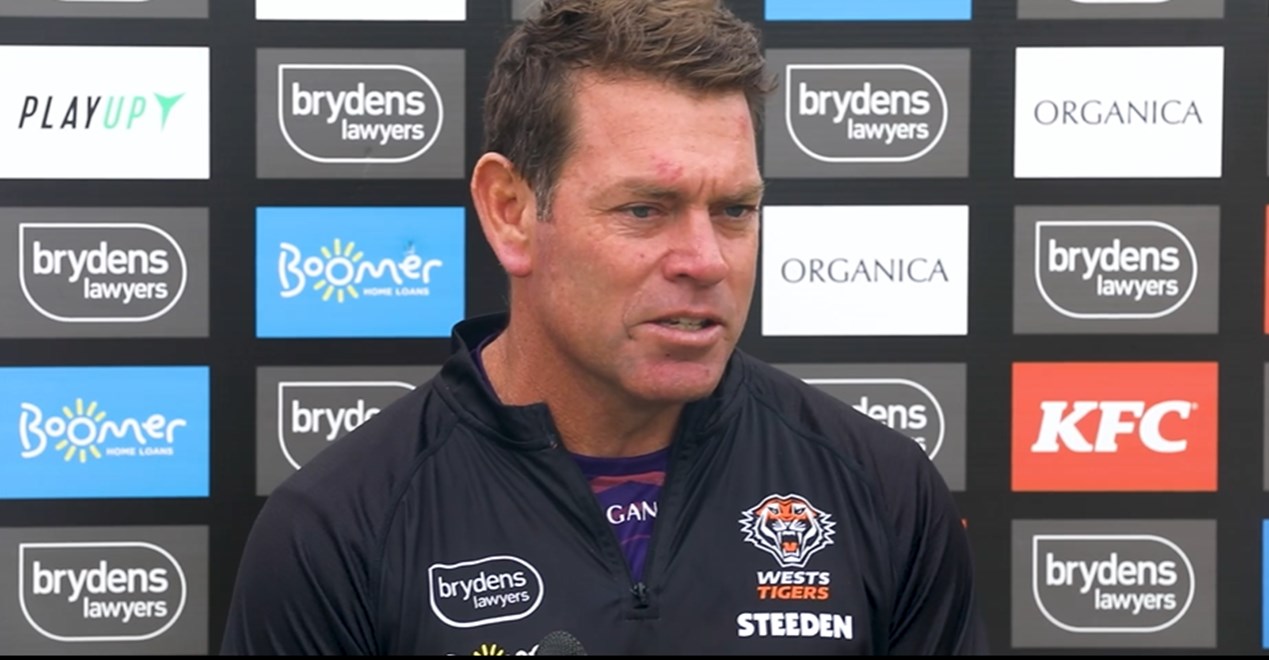 Coach Brett Kimmorley has spoken to the media ahead of the club's Indigenous Round clash against Parramatta Eels at Leichhardt Oval on Saturday. Presented by Boomer Home Loans.
He says his young team is very much looking forward to the challenge of facing the Eels.
Match: Wests Tigers v Eels
Round 17 -
home Team
Wests Tigers
16th Position
away Team
Eels
6th Position
Venue: Leichhardt Oval, Sydney
The team is coming off a tough loss in Auckland last week, and although on a four-game losing run, it did defeat the Eels 21-20 on Easter Monday at CommBank Stadium. 
Kimmorley says returning to Leichhardt Oval is a boost for his side, the scene of the team's most recent win over the Bulldogs in Round 11.
"There's a buzz around the club returning to Leichhardt for sure and I hope we get plenty of support.
We've got quite a few young players in the side and I think that is great for them and the club. They have all worked so hard for the opportunity."

Brett Kimmorley
We're all excited for Justin (Matamua) and I know he's got a lot of family and friends coming along to watch."
Like our two debutants last week (Fonua Pole and Austin Dias) he performed really well in our Cubs' victory over the Warriors, and I wish him well."
It's one of the real pleasures of coaching, telling a young fella that he's about to do what he's been dreaming about for years."

Brett Kimmorley
Matamua will become the third Wests Tigers debutant in the space of six days, and the tenth Wests Tigers player to play his first NRL game this season.
Adam Doueihi will start his first match of the season in the centres, having come off the bench in the previous two rounds when returning from a long injury layoff.
Kimmorley says the team has trained well but admits he wants to see that training form continue into match day.
"That's what we need to do. Since I took over just a few weeks ago we have always trained strongly. Today's captain's run was also really positive.
What we need to do now is take that same level of energy and quality into the game on Saturday night, and I'm confident we will."

Brett Kimmorley
Game Day Schedule:
3:00pm - Ticket Box opens
3:15pm - Gates open
Jersey Flegg Cup
Match: Wests Tigers v Eels
Round 17 -
Venue: Leichhardt Oval, Sydney
Match: Magpies v Eels
Round 17 -
home Team
Magpies
11th Position
away Team
Eels
4th Position
Venue: Leichhardt Oval, Sydney