Wests Tigers will take on the ladder-leading Penrith Panthers on Sunday afternoon at CommBank Stadium, aiming to score a third win at the ground in 2022. 
Match: Wests Tigers v Panthers
Round 18 -
home Team
Wests Tigers
16th Position
away Team
Panthers
1st Position
Venue: CommBank Stadium, Sydney
A host of past players will be in attendance for this Legends Round match, with the teams playing for the inaugural Royce Simmons Cup.
Game Day Schedule
12:15pm - Ticket Box opens
12:45pm - Gates open
2:00pm - NRL R18 Kick-off 
Full Time -  Royce Simmons Cup trophy presentation
Other Grades
Due to recent heavy rainfall there will be no other games played at CommBank Stadium on Sunday.
Our Jersey Flegg Cup and NSW Cup teams are now playing on Saturday at Leichhardt Oval.
The other big match on Saturday is the Harvey Norman Women's Premiership Grand Final. Wests Tigers are aiming to secure their maiden HNW crown when they host the Cronulla Sharks at Campbelltown Sports Stadium.
Kick-off is scheduled for 2pm. Those who get to the game early can watch the Local Girls' match and gain entry for just $2. This offer is valid for tickets purchased before 12:30pm, with all other adult tickets priced at $10.
Match: Wests Tigers v Panthers
Round 18 -
Venue: Leichhardt Oval, Sydney
Match: Magpies v Panthers
Round 18 -
home Team
Magpies
11th Position
away Team
Panthers
2nd Position
Venue: Leichhardt Oval, Sydney
Match: Sharks v Wests Tigers
Grand Final -
Venue: Campbelltown Sports Stadium, Sydney
Charity Partner
Wests Tigers' official Match Day Charity is the Royce Simmons Foundation  
Wests Tigers 50-50 Raffle will be supporting the Royce Simmons Foundation, with tickets available for purchase on game day or online here.
Royce Simmons Cup
The winner of Sunday's match will receive the inaugural Royce Simmons Cup.
The premiership-wining Hall of Famer played 238 games across 12 seasons for the Panthers and later coached the club for eight years.
He also spent eight seasons at Wests Tigers as an assistant coach to Tim Sheens, helping the club win its maiden NRL premiership in 2005.
Royce Simmons' family will also take part in a Q&A session on-field on the day with the Cup to be presented at full-time.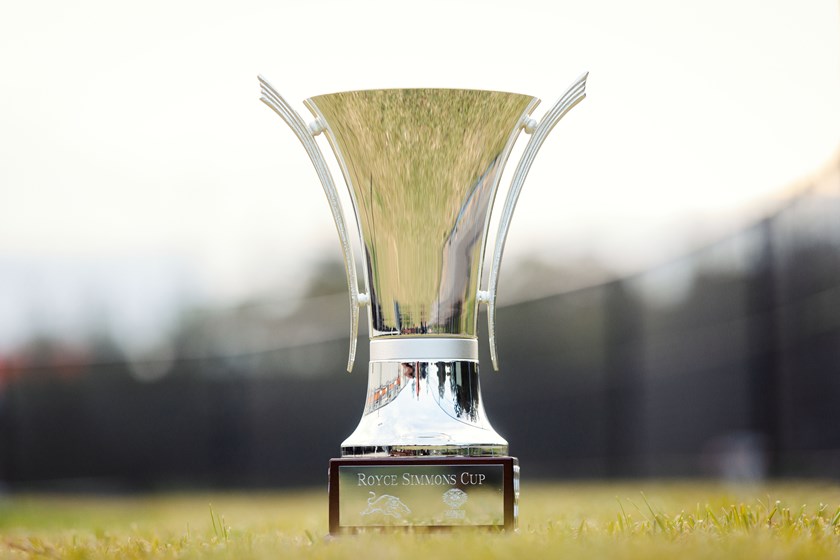 Legends Round
Wests Tigers 'Legends Round' is an opportunity for our club to acknowledge all those who have worn its colours in previous eras. As part of the celebrations, a host of past players will reunite for an exclusive Legends function, as well as doing a lap of honour and forming a guard of honour prior to kick-off.
Men of League "Crazy Socks"
Wests Tigers are proud to participate in Men of League's "Crazy Socks" campaign.
The Men of League Foundation is celebrating its 20th year of operation. In that time it has spent more than $10m on direct physical, emotional and financial support for those in the grassroots rugby league community who are experiencing hardship.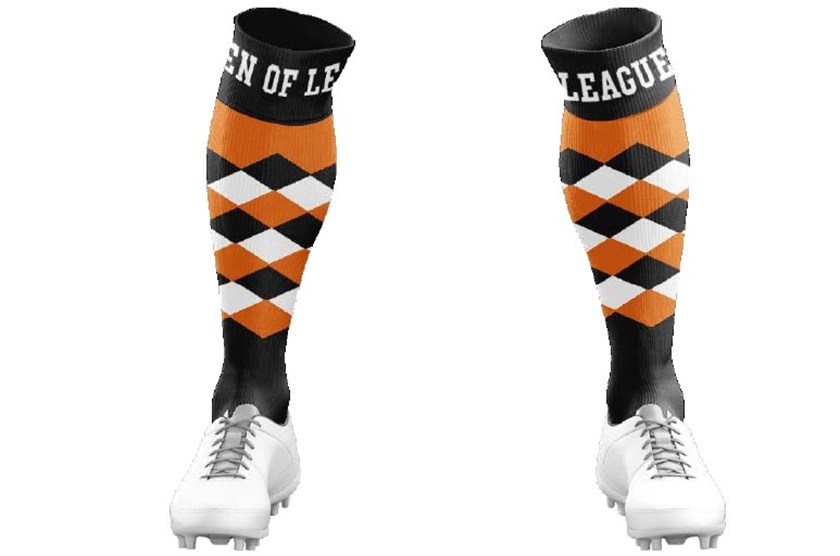 So, if you're wondering why the players are wearing 'crazy socks' on Sunday, now you know. Click here for further information.
Wests Tigers Autism Friendly Room
This is an opportunity for families with children with Autism to have a safe and supportive space to watch an NRL game. In association with Autism Spectrum Australia, Wests Tigers are proud to continue participating in the Hidden Disabilities Sunflower Lanyard initiative.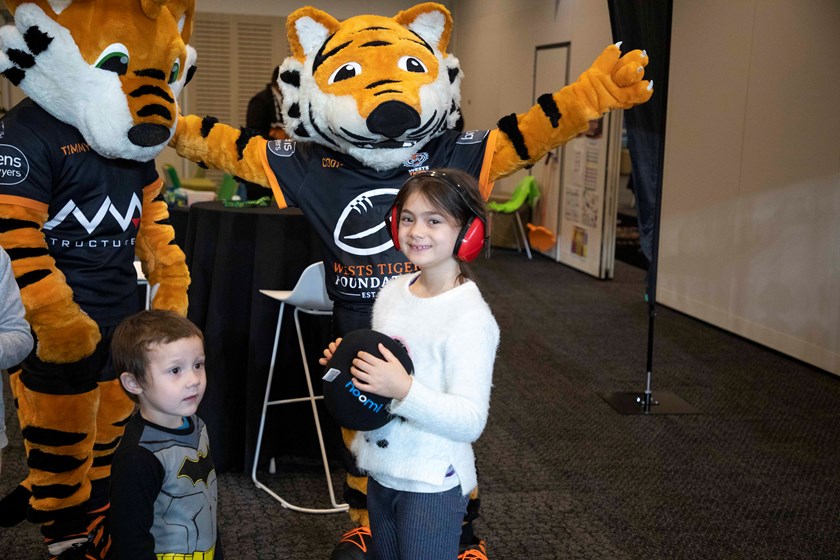 This means that those with a hidden disability can wear a Sunflower lanyard or wristband at a Wests Tigers match or event to make their disability visible to those around them. 
TECO Half-Time Competition 
TECO will provide one lucky winner from their TECO Kick to Win online campaign to participate in their halftime competition. 
TECO will be also promoting a competition in the precinct for a lucky attendee to WIN one of five bar fridges which will be drawn following the match.
NOVA
Look out for the NOVA branded inflatable, fun games and giveaways, suitable for all ages situated outside the ground, around Gate B!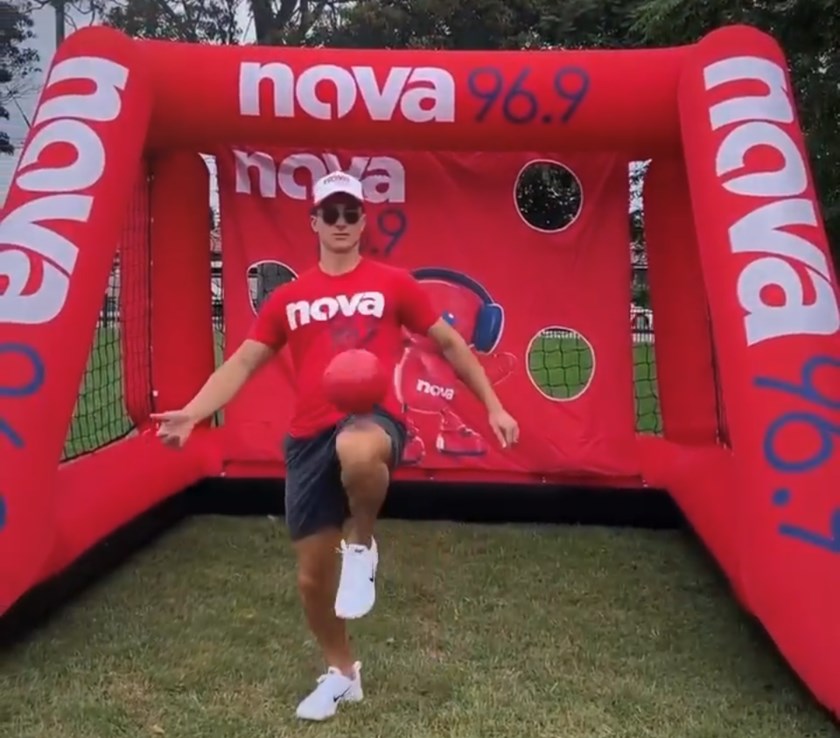 Keep an eye on the Big Screen throughout the game for NOVA's Dance Cam!
Pass the Ball
Take part in our Pass the Ball challenges stationed around the ground on Sunday, presented by NSW Touch Football and Wests Tigers respectively. 
Face Painting
Get the kids ready to ROAR! Our face painting station will be located on the concourse at aisle 118.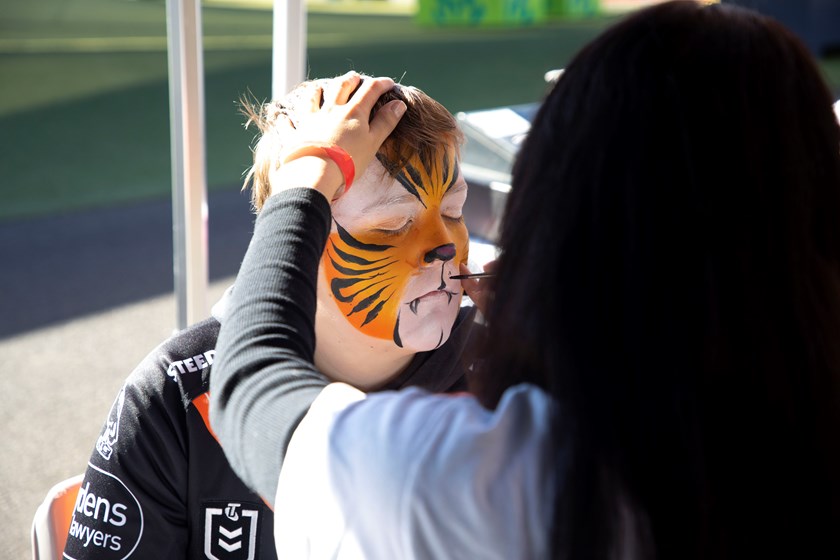 Match Day Travel 
Fans are encouraged to plan ahead and consider all the available travel options.
Travel on public transport is FREE of charge with all match tickets.
Trains and buses regularly run to Parramatta Station, a 15-minute walk from the CommBank Stadium. Some buses also make stops outside the stadium on O'Connell St.
Remember it's mandatory to wear a face mask when travelling on public transport.
If you're driving, travel with your group and use the available parking nearby at the Justice Precinct car park off Hunter St, Eat Street car park off George St and Parramatta Station car park off Wentworth St.
Make a day of it and arrive early, there's plenty of nearby restaurants and cafes on Church Street along the newly revitalised Eat Street. 
Membership
Wests Tigers Membership Team will be available at the marquee located at Gate B. Drop by the Members Bar which is hosted by The Ambush and located inside Gate B. You'll get to chat to injured prop Alex Twal at about 1pm.
Boomer Activation Zone
Boomer Home Loans will have an activation zone located at Gate B, inside the venue from 12:45-1:15pm. Just look out for the Wests Tigers Media Wall.
Merchandise
Wests Tigers RoarStore Van will be in the precinct located at Gate B.