Wests Tigers have lodged an official complaint to the NRL over a game-changing Bunker decision that cost them victory over the North Queensland Cowboys in Townsville.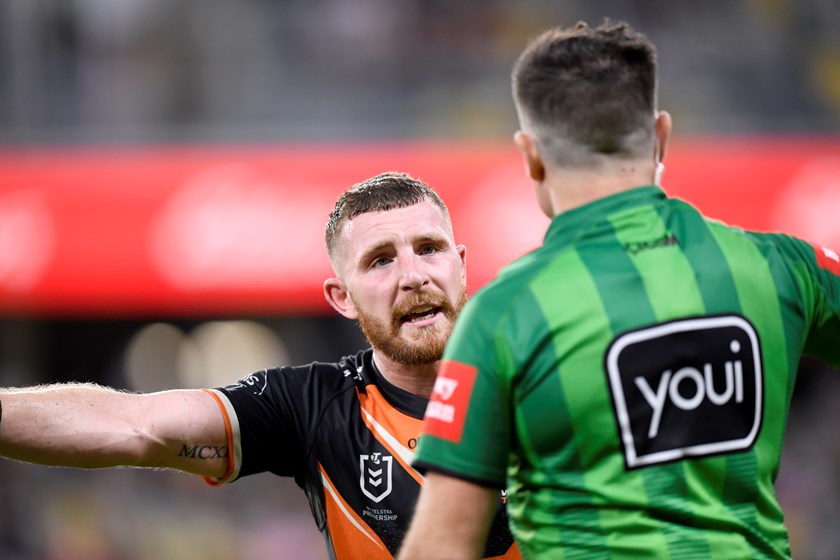 The home side was awarded a match-winning penalty with just one second remaining on the clock for an 'escort infringement' against Wests Tigers centre Asu Kepaoa.
After a short kick restart by the Cowboys, Kepaoa was positioning himself to contest for the ball when contact was made with Cowboys winger, Kyle Feldt.
The Bunker intervened after the full-time siren had sounded, deciding that Kepaoa had 'changed direction' to impede Feldt's contest for the ball.
The resulting penalty goal was successful, denying Wests Tigers a victory in James Tamou's 300th NRL game.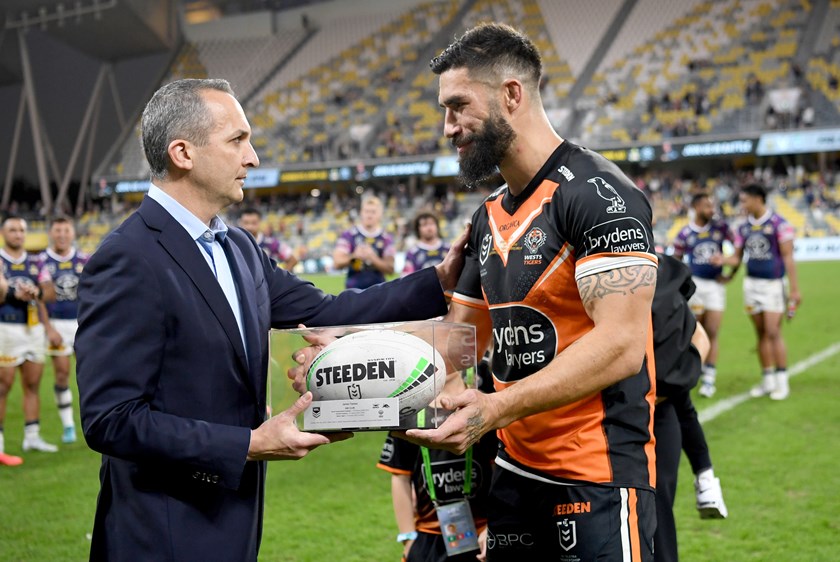 Wests Tigers CEO Justin Pascoe, who was at the game along with club Chairman Lee Hagipantelis, has confirmed that the club is demanding an explanation from the NRL.
"We believe the officials got it wrong, plain and simple," said Pascoe.
That decision has cost us victory and we want answers."

CEO, Justin Pascoe
"Our players worked their backsides off all night to celebrate Jimmy's 300th game, and they are to be applauded for their efforts."
"I know officials also work hard to get it right, but this in our opinion was just so wrong."
"I have spoken to a number of very experienced players, former players, media commentators, and our own coaching staff, and everyone agrees it was the wrong call," added Pascoe.
"I'm not here to bash officials, I know they are doing their best, but the Bunker is there to avoid 'howlers'."
"We would like an explanation from the NRL, and our members and fans deserve that."