Brent Naden will make his 50th NRL appearance tomorrow night at Suncorp Stadium, playing just his fifth game for the Wests Tigers.
Naden still growing ahead of 50 game milestone
It's a milestone that comes three months after he joined the club, and 14 weeks after another event that would change his life forever.
At 3.50pm on Tuesday 17th May the t's had been crossed and the i's dotted on a deal that would see Naden make a mid-week and mid-season switch from Canterbury Bulldogs to the Wests Tigers.  
Naden would then play against his former club Canterbury, just three days after leaving Belmore for Concord.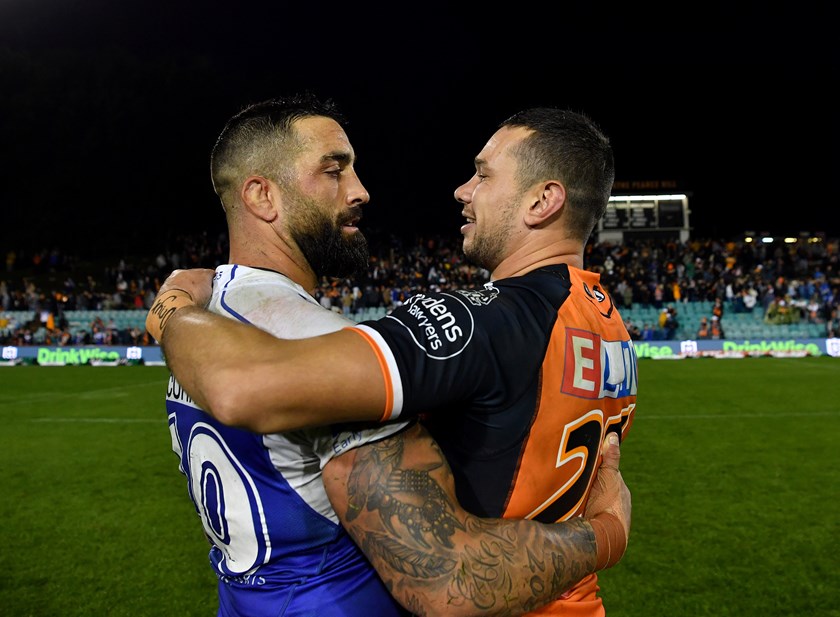 "It all happened so fast. Gus (Gould) called me in and said Wests Tigers wanted me and before you know it, I'm at a new club,"
I was a bit shy; I didn't really know any of the staff or anything, and I hadn't even trained with the boys," said Naden.
On top of the rapid club relocation, Naden and his partner Eden had just celebrated the birth of their first child, a baby boy. And so when Naden made his Wests Tigers debut in Round 11 against the Bulldogs, two-week-old 'Onyx' was there to watch!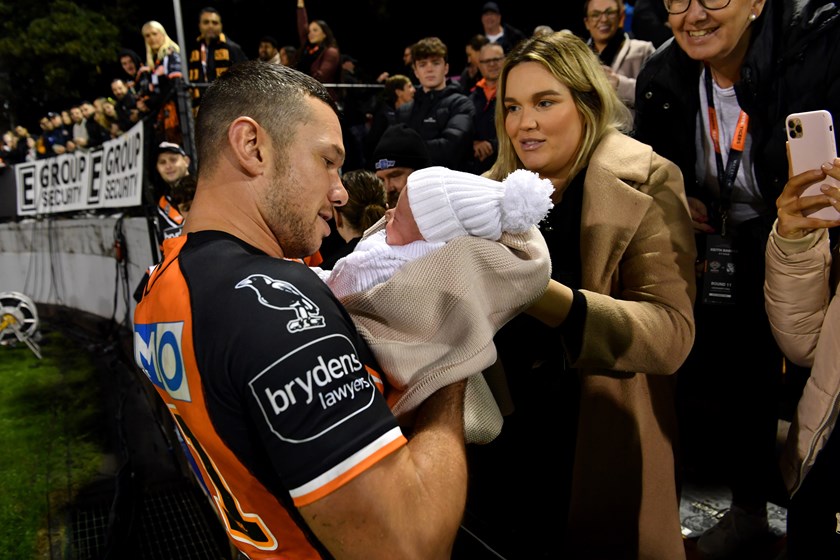 Naden says the arrival of his first child has given him a new perspective on life and footy.
He's the reason I continue to play the game I love.  I want to show him that it's good to chase your dreams."

Brent Naden
"It's why I do what I do every day. And hopefully one day, he can chase his own dreams."
Wests Tigers is Naden's third NRL club, having played 37 games for the Panthers over three seasons, before his brief stay at the Bulldogs.
He says a lot has changed since he made his NRL debut with Penrith in 2019.
"I know I've matured since when I started playing and now, that's for sure.
I think it's important that your teammates know that you're reliable, and that you can do your job well."
Naden certainly did his job well last weekend in Townsville, despite the heart-breaking result. He scored his first two tries for the club in his first game back after serving a four-game suspension.
Six days later and back in Queensland, here's hoping that game #50 is a milestone to remember for Brent and his crew.