The announcement by the Australian Rugby League Commission earlier this year that Wests Tigers had been granted an NRLW license from 2023, was a historic day for a proud club.
It was also cause for celebration amongst the entire Wests Tigers family.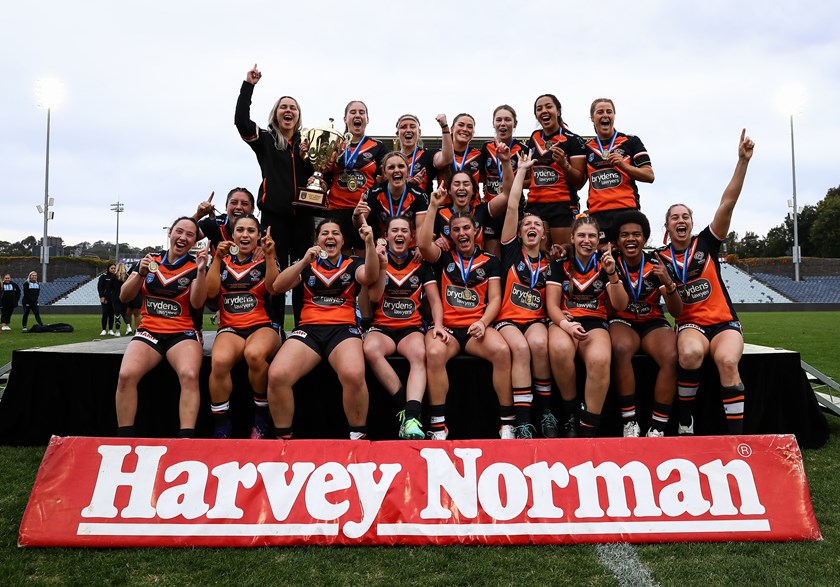 Those celebrations will continue this Sunday at Campbelltown Sports Stadium when Wests Tigers host Newcastle Knights, as part of the club's own 'Women in League' Round.
Match: Wests Tigers v Knights
Round 21 -
home Team
Wests Tigers
15th Position
away Team
Knights
13th Position
Venue: Campbelltown Sports Stadium, Sydney
Women's rugby league continues to take big strides forward, and Wests Tigers is a club that has made several significant achievements in this space in recent years.  
The club fielded a team in the inaugural Tarsha Gale Cup in 2015, playing in the very first match of that tournament against the Penrith Panthers.
Many of those players have progressed through Wests Tigers pathways and were a part of this year's premiership-winning Harvey Norman Women's team.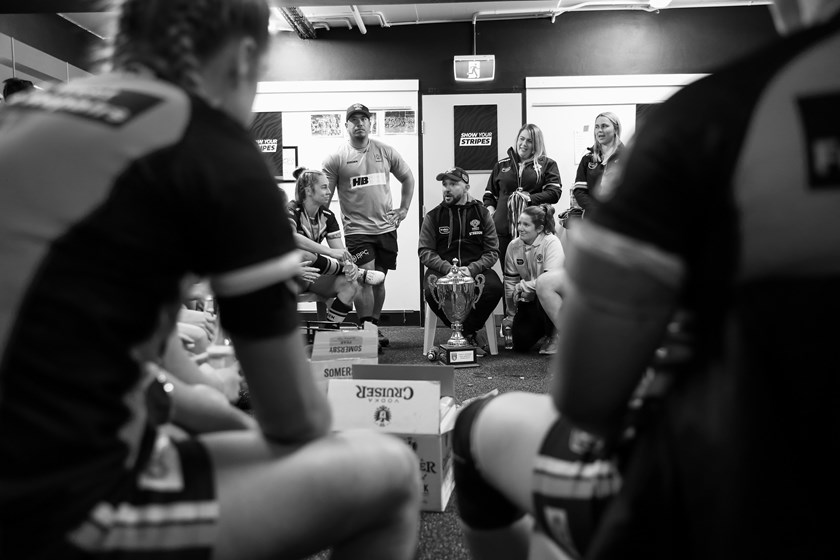 Winning the HNW Premiership speaks volumes about the club's commitment to women's rugby league, and its investment in women's pathways.  It is also a reward for years of hard work by many people behind the scenes who often go unnoticed.
One such person is Jess Schwartz, the Manager of Wests Tigers Harvey Norman Women's team.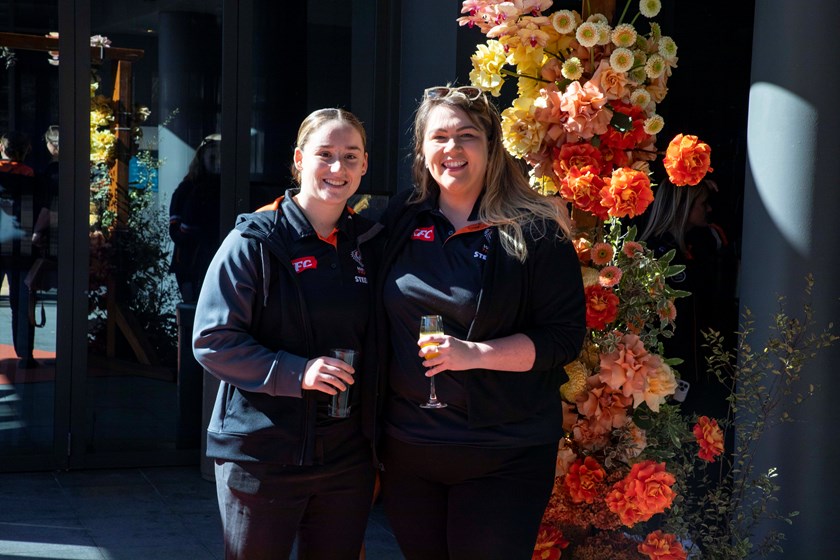 Jess is also a very good friend of mine, so I know just how much work she has done for women's rugby league in general, and for the Wests Tigers.  Jess was nominated as Wests Tigers' official 'role model' for the NRL's Women in League Round last weekend, and she was enormously proud to represent the club.
A bit more about Jess for those who have not had the pleasure of meeting her.
She wears many hats. For me, and for many of those in her team, she is a friend, a sister, a mother, a conscience, a facilitator and a wrangler. Jess is so well respected by the players and by the staff and is considered a very important member of the Wests Tigers' family.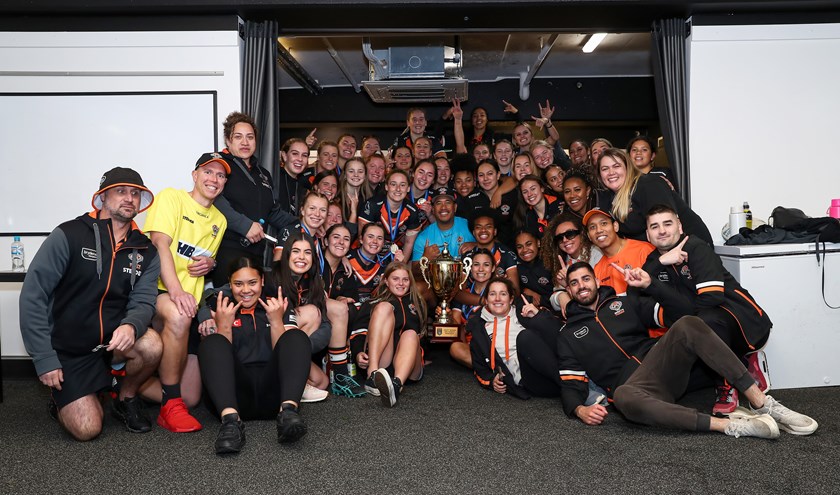 Jess played a major role in this year's premiership success. Yes the team was exceptional, resilient and brilliant, but so too was Jess.
She managed the team through a challenging season which was interrupted by coaching changes and a constantly evolving COVID-19 situation. She did it professionally and always with a smile on her face. 
A bit more about this wonderful woman.
She is (or was?) a long-suffering Parramatta fan, she has worked at Country Rugby League, and she also helped deliver the Rugby League World Cup in 2017.
In a nutshell, Jess brings joy and care to everything she does.
You too can show your appreciation when Jess is interviewed at half time of Sunday's game against the Knights.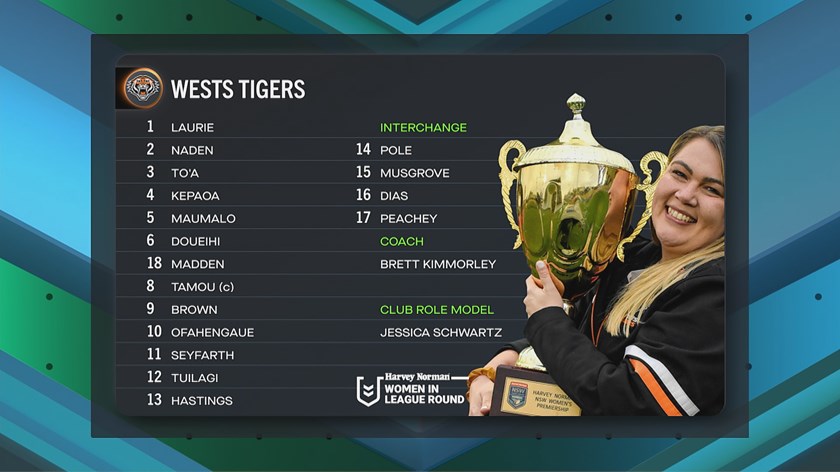 Well done and thank you Jessica Schwartz – Wests Tigers official Women in League Role Model for 2022.
Listen here to Jess being interviewed this week on Sydney radio station SEN 1170.