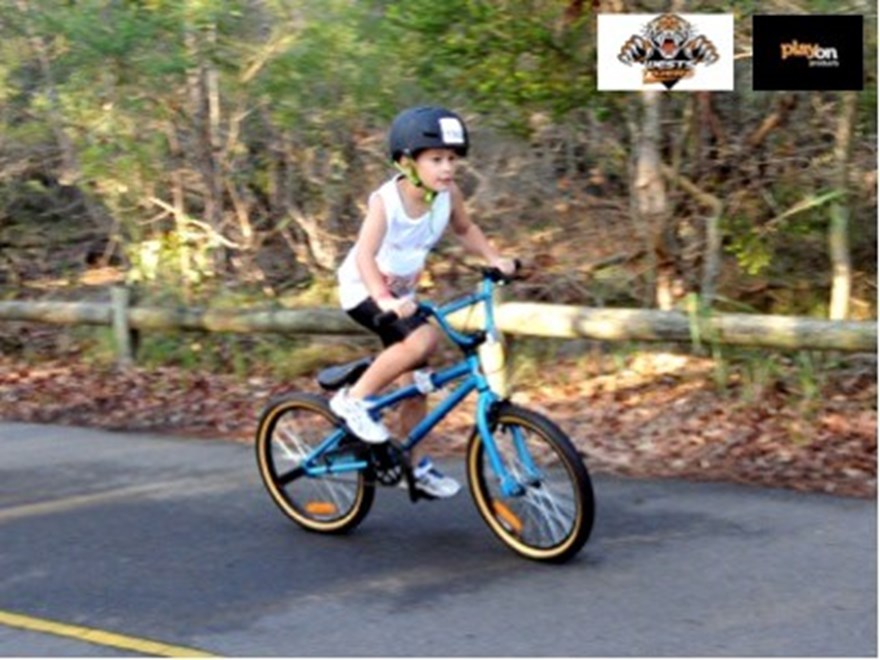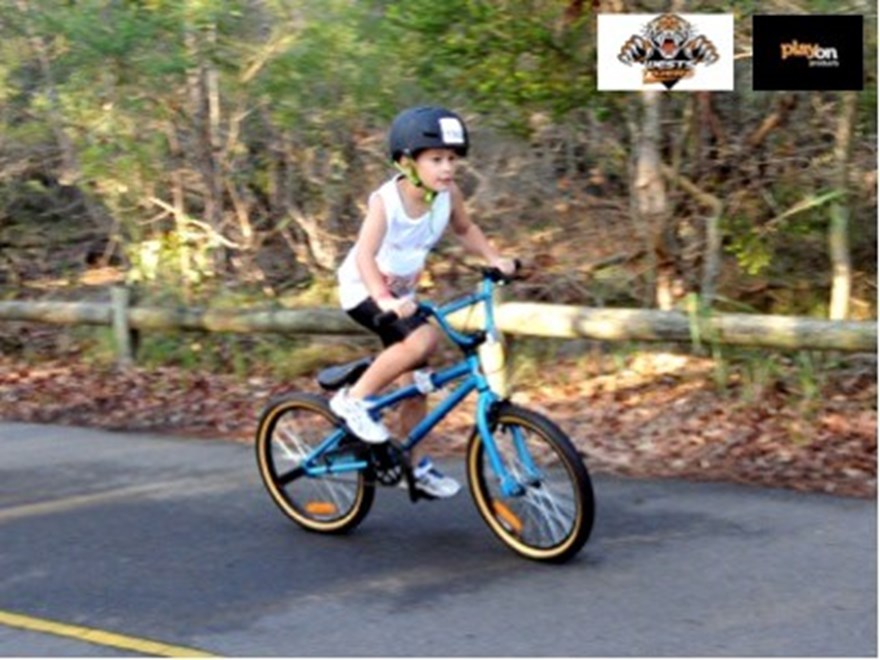 Wests Tigers and playon products are providing another way for children to stay healthy and have fun with the launch of a brand new Kids Triathlon.
The playon products Wests Tigers Kids Triathlon will be held on Sunday 12 February 2017 at Leichhardt Oval.
This fun event is open for boys and girls aged between 5 and 15 years and will provide a great way to get active in a safe environment.
The playon products Wests Tigers Kids Triathlon is open to children of all abilities, with two course distances available.
The short course features a 75m swim at Leichhardt Pool followed by a 2km bike ride along the waterfront and finally a 1km run.
The long course will see entrants taking part in a 150m swim, 4km bike ride and a 1.5km run.
Both course finish with entrants running onto Leichhardt Oval, finishing in front of the main grandstand.
Wests Tigers Community and Fan Engagement Manager Shaun Spence said that this new event is designed to encourage children to get active and have fun.
"With the launch of the playon products Wests Tigers Kids Triathlon we hope to create an event that will be fun for all participants while also promoting a healthy lifestyle," said Spence. "We look forward to seeing as many participants as possible hit the swim, ride and run their way to the finish line.
"This event will also help raise money and awareness for our Charity Partner Feel the Magic who do vital work with children who have suffered loss and are grieving," he said.
Johnny Florio from playon products said that the organisation was looking forward to being involved in the inaugural playon products Wests Tigers Kids Triathlon.
"All of us as playon products are excited to be partnering with Wests Tigers in 2017 and being a part of this exciting event," said Florio. "I have a real passion for sport and love to help people free themselves from what's holding them back.
"playon sport aid has already proven to help many players and also everyday people to playon," he said. "We encourage everyone to get behind this great community events and look forward to seeing plenty of kids getting active on the day."
The entry fee for the play on products Wests Tigers Kids Triathlon also includes a Wests Tigers Flexi 3 Membership, T-Shirt, Finishers Medal and a discount on a Triathlon NSW Membership.
Existing members of Wests Tigers or Triathlon NSW will receive a discount when entering the playon products Wests Tigers Kids Triathlon.
This new event is proudly sponsored by playon products who have a range of specially formulated products that help provide relief from tired muscles and stiffness. These natural products have been formulated from family recipes over the last 30 years. For more information click here.
The playon products Wests Tigers Kids' Triathlon is also made possible thanks to the support of our proud community partner Sydney Motorway Corporation, who is delivering WestConnex for Tomorrow's Sydney.
To enter the Play On Wests Tigers Kids Triathlon click here.
Click here for more details on the event.