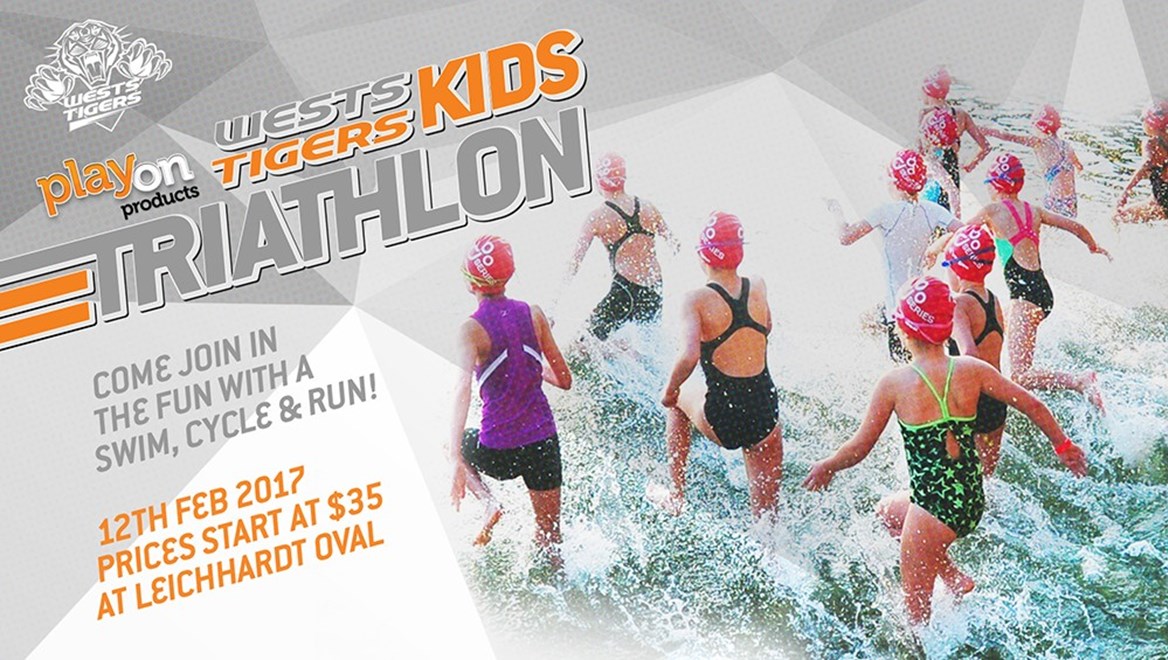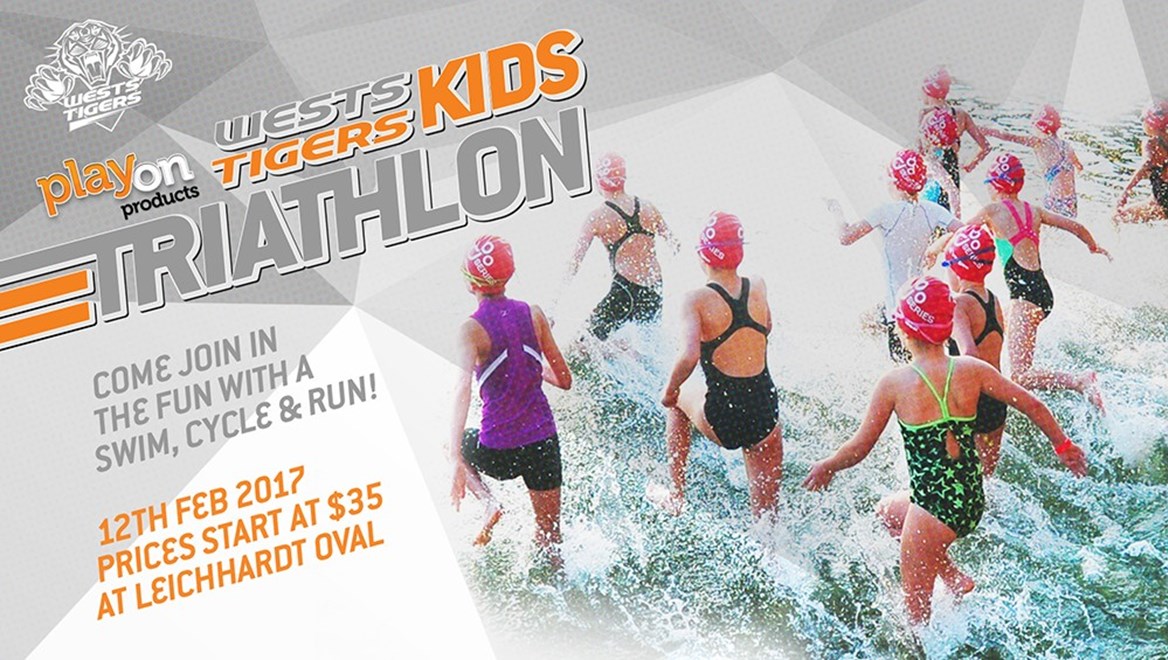 Entries are now open for the playon products Wests Tigers Kids Triathlon, to be held on Sunday 12 February at Leichhardt Oval.
This fun event is open for boys and girls aged between 5 and 15 years and will provide a great way to get active in a safe environment.
The playon products Wests Tigers Kids Triathlon is open to children of all abilities, with two course distances available.
The short course features a 75m swim at Leichhardt Pool followed by a 2km bike ride along the waterfront and finally a 1km run.
The long course will see entrants taking part in a 150m swim, 4km bike ride and a 1.5km run.
Both course finish with entrants running onto Leichhardt Oval, finishing in front of the main grandstand.
Wests Tigers Community and Fan Engagement Manager Shaun Spence said that this new event is designed to encourage children to get active and have fun.
"With the launch of the playon products Wests Tigers Kids Triathlon we hope to create an event that will be fun for all participants while also promoting a healthy lifestyle," said Spence.
"We look forward to seeing as many participants as possible hit the swim, ride and run their way to the finish line.
"This event will also help raise money and awareness for our Charity Partner Feel the Magic who do vital work with children who have suffered loss and are grieving," he said.
The playon products Wests Tigers Kids' Triathlon is also made possible thanks to the support of our proud community partner Sydney Motorway Corporation, who is delivering WestConnex for Tomorrow's Sydney.
To enter the Play On Wests Tigers Kids Triathlon click here.
Click here for more details on the event.
If you would like to find out more about a local Triathlon Club in your area, please head to http://www.triathlon.org.au/State_Associations/NSW/Clubs/Find_a_Club.htm