Wests Tigers recruit Ben Matulino and coach Ivan Cleary share an unusual but effective bond.
A silent bond.
They have reunited at the joint venture nearly seven years after Cleary handed the former New Zealand Warriors prop a Telstra Premiership debut during a successful 2011 season.
But the conversations he revealed, have always remained the same.
"Since I signed I've only had two conversations with him," Matulino told NRL.com.
"I didn't talk to him much while I was at the Warriors. The most I have ever talked to him was during the negotiation period and that was every two years.
"He's relaxed and that's how I remembered him. I'm a quiet person and sit in the corner and don't really say much. That's how our relationship is now."
What was said during the negotiations to lure Matulino across the Tasman was simple.
Cleary had the 28-year-old in the club's back-up plans if Aaron Woods moved on.
"It was either one or the other," Matulino said.
"I asked Ivan if there was any chance of us both being there and he said no but if Woodsy moved on I would be picked up straight away.
"It was always down to Woodsy and they needed a role to fill. I'm interested to see what Ivan can do with me."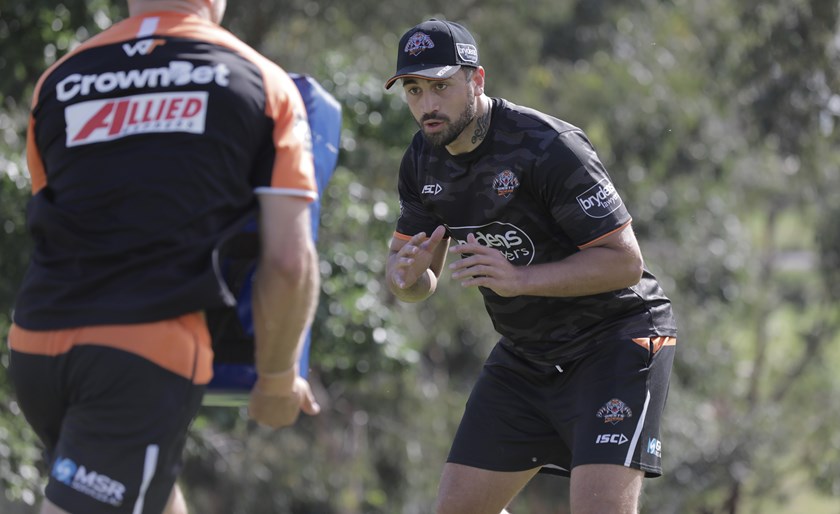 Matulino and Woods came face-to-face in their former side's colours during the final round of the 2017 season at Leichhardt Oval.
It was a small chat after the game that settled Matulino's nerves about heading to Concord.
"He [Woods] said I'll love the club and fans," Matulino said.
"I thought it was classy of him to say that and he said I'd love being under Ivan again.
"It gives me a lot of confidence in terms of the way he played. He still gets talked about around here by the boys. I think there is a lot of strike power in the forward pack that will benefit from what he did here."
The former Kiwi representative openly admitted he was keen to secure his future despite a horror run of knee injuries last pre-season. 
Matulino struggled with complications from left knee surgery in January after undergoing repair on the right knee three months earlier. 
He missed the opening two months of the season.
"It happened to be perfect timing when I had my infection in my leg and had the first eight weeks of the season to think about what I wanted to do," Matulino said.
"I wanted to get the deal done before I played my first game in case I got injured and they took deals off the table so I signed before my season started.
"I thought it was the right time of my career to see how things work in Australia and if it's any different from New Zealand.
"During the season Ivan got the call-up to take the Tigers and it just felt perfect."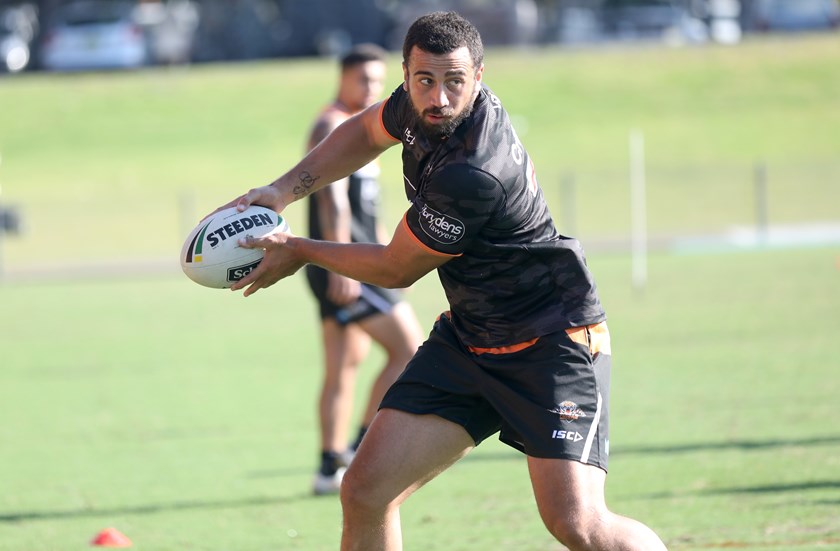 He dismissed talk his knee is chronic but admitted it continues to require rehabilitation.
"I was playing with a bent leg the whole time," Matulino said.
"Playing for 10 years will do that to you. The physio now is working hard to get it straight. I need to strengthen it up and everything else around it so it takes pressure off the knee."
Cleary added there was no cause of concern the veteran was prone to injury upon his arrival at the Wests Tigers.
"Not at all," Cleary told NRL.com.
"He's getting better – he'll be fine. I'm figuring him in for round one. He's got 200 games under his belt so he's got two knees that need a bit of 'TLC'."