Wests Tigers' start to season 2018 can be viewed in a number of different ways.
For many, the start is surprising. This was, after all, a team that were the pre-season favourites to run dead last despite a slew of high-profile off-season recruits and a first full pre-season under Ivan Cleary.
For others, the start might be viewed as missed opportunities; stunning upsets over the Melbourne Storm and Sydney Roosters have been mixed with heartbreaking last-minute losses to the Brisbane Broncos and Newcastle Knights and poor defeats to the Parramatta Eels and New Zealand Warriors.
Like anything, it all comes down to perspective.
Yet for the players themselves, there's a quiet belief and confidence that what's been so far is only a shadow of what's to come — both collectively and individually.
Having already amassed 225 games of first-grade and still in his 20's, 2018 recruit Ben Matulino is well-equipped to discuss what the limits of an individual and the team are. Not only has he played in Grand Finals and in the biggest games of a player's career, he's also been there in the daily grind of a season, toughing out those Round 14 away games.
Games that, when push comes to shove, are just about getting two points.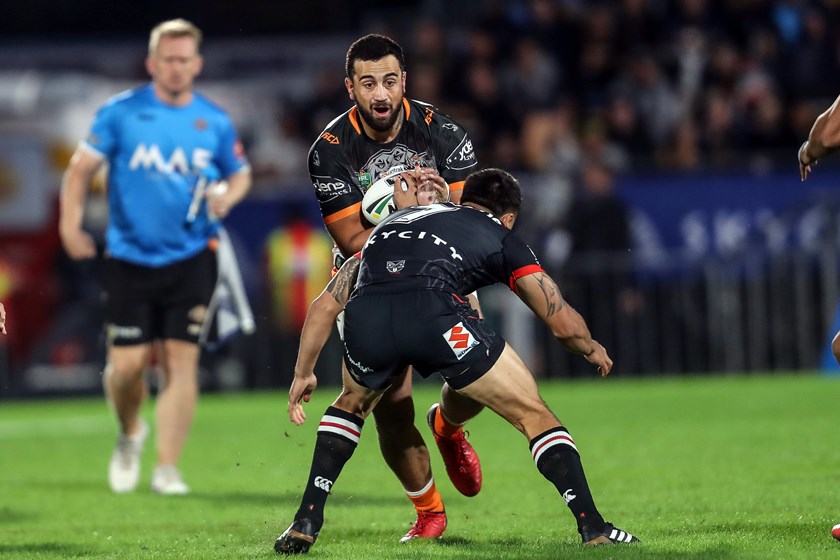 And as the team launches the second half of its season this Sunday against the high-flying Cronulla Sharks, Matulino knows that his side are on the right track — even in the face of criticism about the way the team attacks and struggles to score points early on.
"I think it's probably more us not looking too far in to what the goal is going to be but sticking to the process of how it's going to be delivered," the towering prop reflected.
"That's been the message from the start of the year. It's the old cliché but it's what we want to do every week — worry about doing your job and things will come from that.
"Particularly at the start of games, don't worry about what the score is going to be.
"It would be nice to go out there and score 30 points to start the game but the way we've kind of planned it out and decided to play is that we want to apply pressure first.
"Whether that's getting a repeat set or scoring, we really want to work for our tries and not start chucking balls out of nowhere and putting pressure on ourselves because of it."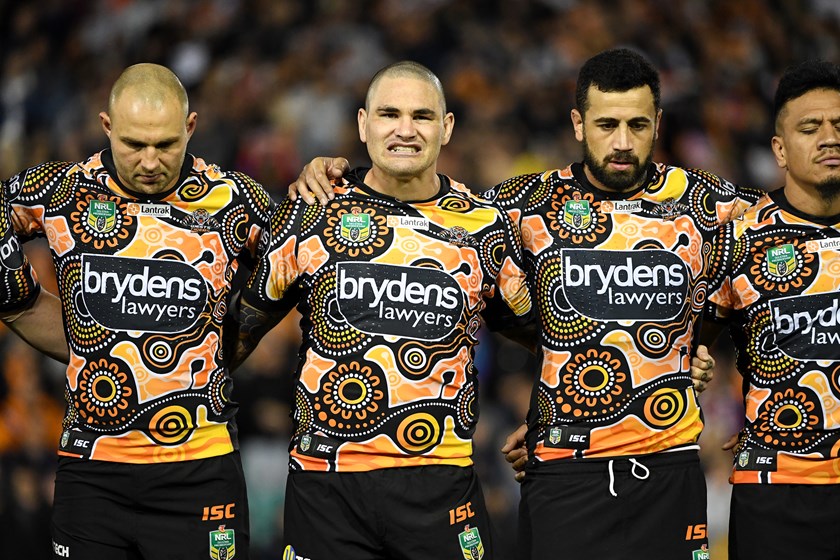 There's a different perspective from Matulino to what the diehards and critics might see.
Viewed as "slow starters" (a term that Matulino produced a wry smile about), it's clear that Ivan Cleary's side isn't worried by what's said or written about them.
The most recent defeat to the Roosters is a perfect example for the 29-year-old to explain why.
"There's been times when we have and haven't been going so well at the start," he said.
"The start of the Roosters game was one that we started well and we started how we wanted to start but the back end of the first half just let us down in the end. We were on top, and we were doing what we wanted to by applying the pressure and not giving them the chances.
"For us, the goals we have are around how we start the game and how we finish the half, how we start the second and finish the game. There's times this year we've accomplished that and there's time we haven't.
The 29-year-old paused, and explained it further.
"I'd rather our defence be really good and our attack be seen as bad," he said.
"Defence is the hardest part of the game and attack is the easiest.
"I'd rather our defence be really good and our attack be seen as bad..."

Ben Matulino
"So once we get the attacking part sorted we'll have a lot more success, but we can only do that if our defence is good and not leaking a lot of points. We know it's not where it needs to be, but our defence is holding us in there and it's been really good right throughout the year."
He's not wrong.
When you crunch the numbers from the 13 games played by the team this year, Matulino's comments about the defensive resolve to start the game is obvious.
In the first 20 minutes of every game this year, Wests Tigers haven't conceded more than a single try.
Just once have they conceded more than eight points (a game they ended up winning).
Incredibly, there's only been three matches all year in which they've conceded a try inside the opening 20 minutes — coming back to win in two of those games.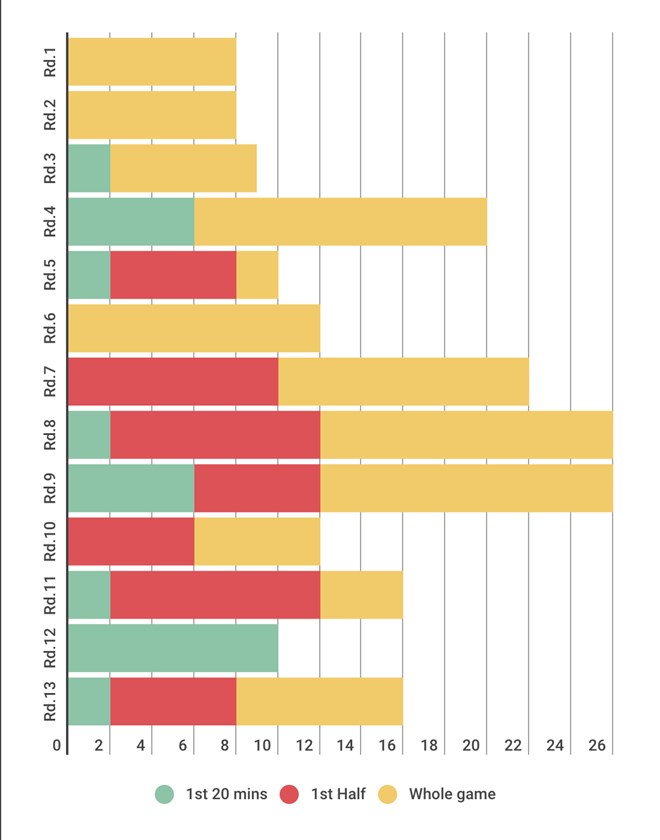 Yet for all the defensive resolve on show and commitment to fight to the end, Matulino is the first to highlight that it's somewhat of a false triumph if it doesn't lead to the two competition points on offer.
After all, he's been there in Grand Finals and on the biggest stage. He knows that's the goal, and is determined to find another level as the second half of the season unfolds.
"I'm in a really good spot," he says with a smile. "Again, another cliché but I really am.
"If I'm being honest with myself, I probably haven't been playing to what I want to be playing yet but I know it's not too far away. It's the halfway point of the year and I'm just looking forward to finishing the year off strong and hopefully jagging that finals spot."
It's that drive that led him to one of the biggest calls of his career: that to new Kiwis Coach Michael Maguire explaining his decision to retire from international football.
"At this part of my career, I just wanted to put all of my energy in to one team," he said.
"The club has been good to me and if I was to go away at the end of the year or to Denver and come back broken then it wouldn't be fair on the club and to my teammates here.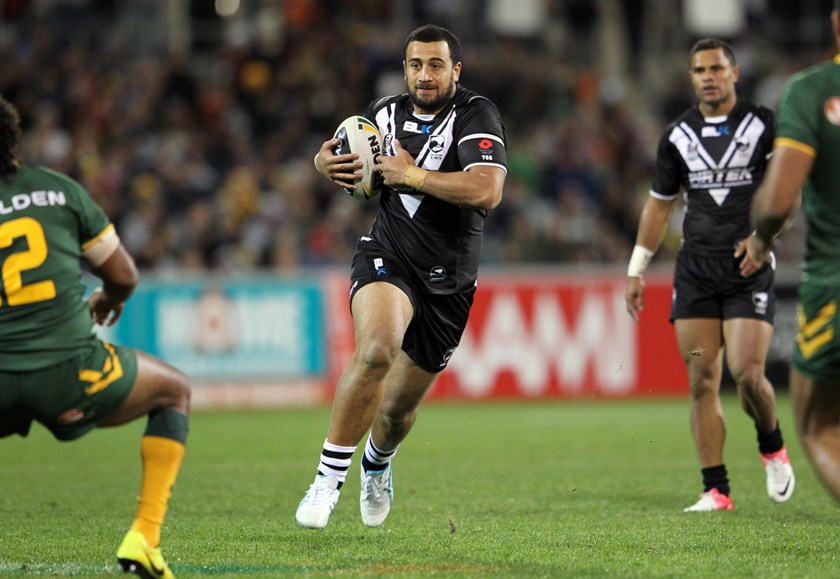 "I am proud to have played for my country; I won a Four Nations and a tough ANZAC Test that we hadn't won in a long time against Australia, so I'm pretty happy with that.
"So I'll always cherish my time in the black jumper and I'm looking forward to seeing how they're going to go under the guidance of a new coach. I'm pretty sure that Michael Maguire will do a great job and he'll steer New Zealand in the right direction.
"But for me, right now, I just want to prove myself to this team and hopefully that can lead us to the playoffs and to a premiership too."
Like anything, it all comes down to perspective.
Some will say Wests Tigers have surpassed expectations in 2018. Others will disagree. Yet for Matulino, the perspective is clear: what you've seen tis far from being the end point.
Both for himself, and his bus buddies.